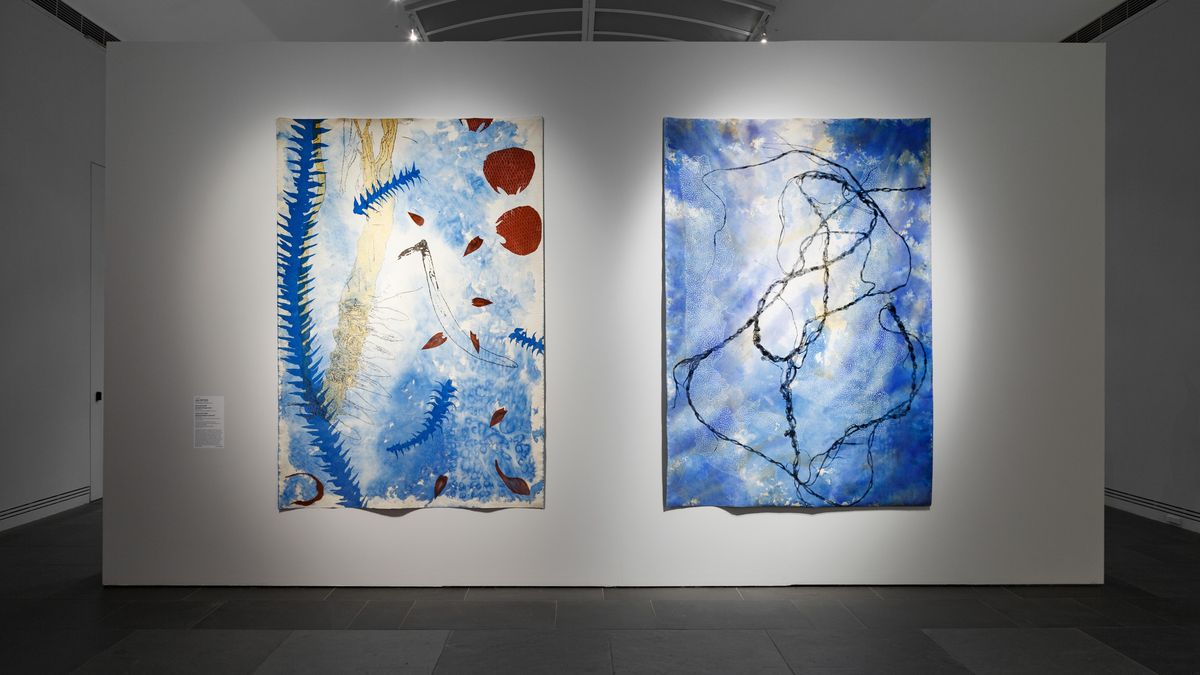 Year 1 Painting and Printmaking - St Raphael's Catholic School
---
Judy Watson is a Waanyi artist from north-east Queensland who was born in Mundubbera, Queensland, in 1959. Her multidisciplinary art practice includes print-making, painting, sculpture, moving image and installation. Her work is multilayered and challenges the past through research, by examining collections of Australian Aboriginal cultural material held in collections in Australia and around the world. Watson also draws on her ancestors and their ongoing connection to Country.
Year 1 students at St Raphael's Schoolhave been exploring the artwork of Waanyi artist, Judy Watson. After watching a video in which Judy Watson demonstrated how to make bush brushes and create monoprints, learners used Viewpoints to explore Judy's spine and teeth artwork (mundirri banga mayi, 2019). Students were then inspired to create their own multi-layered artwork using natural objects.
With their families, students explored their local environments to collect leaves and natural items to use as bush brushes and nature stamps. Students collectively decided that they wanted to use similar colours to those used by Judy Watson in her original piece. They began by rolling blue paint on both sides of their leaves to create leaf monoprints. Once dried, students then added paint strokes using bush brushes dipped in yellow paint and they used natural objects such as pinecones, seedpods and gumnuts as stamping (relief printing) tools using red paint.
Students were inspired by Judy's representation of water using blue pigmentation and paint washes. The final layer for their artwork was achieved with the use of a spray bottle containing diluted blue acrylic paint to achieve a variegated pigmentation of blue colour to represent water. After completing their artwork, learners reflected on what they liked about Judy Watson's spine and teeth artwork (mundirri banga mayi, 2019) and how their own artwork was alike and different from Judy's original piece.
- Kelly Davies, Year 1 teacher, St Raphael's School