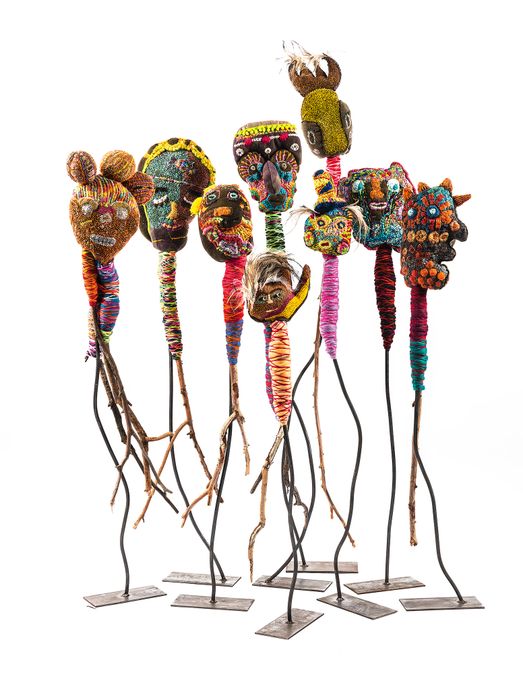 Self portraits for all year levels
---
Textile self portraits inspired by Yarrenyty Arltere Artists
Educators across the country have been introducing their students to Every face has a story, every story has a face: Kulila! by the Yarrenyty Arltere Artists, from the Northern Territory. In some schools every student has created a portrait, while in others new cohorts of students entering the school are encouraged to make a felt face. Whatever the occasion, whether it be a unit of work or a making activity for Reconciliation Week, this activity is a great way to introduce students to the Yarrenyty Altere artists in a meaningful and culturally appropriate way.
'My year 7 class completed a unit on portraiture in which we looked at the history of portraits and focused on the difference between representational and abstraction.  The students looked at portraits by Picasso and Matisse and then we explored more contemporary examples such as those in the Archibald Prize as well as the soft self portraits by Yarrenyty Arltere artists.  We watched the artist video on the AGSA website and then used felt and newspaper to create our own self portraits. We then took these works a step further creating a collaborative stop motion video. It was such fun and a great starting point for further work that the class did on sculpture.' - Tamara Beale, Wellington Point State High School, Queensland
More student examples
Getting started
Watch the Yarrenyty Arltere Every face has a story, every story has a face: Kulila! video with your students.