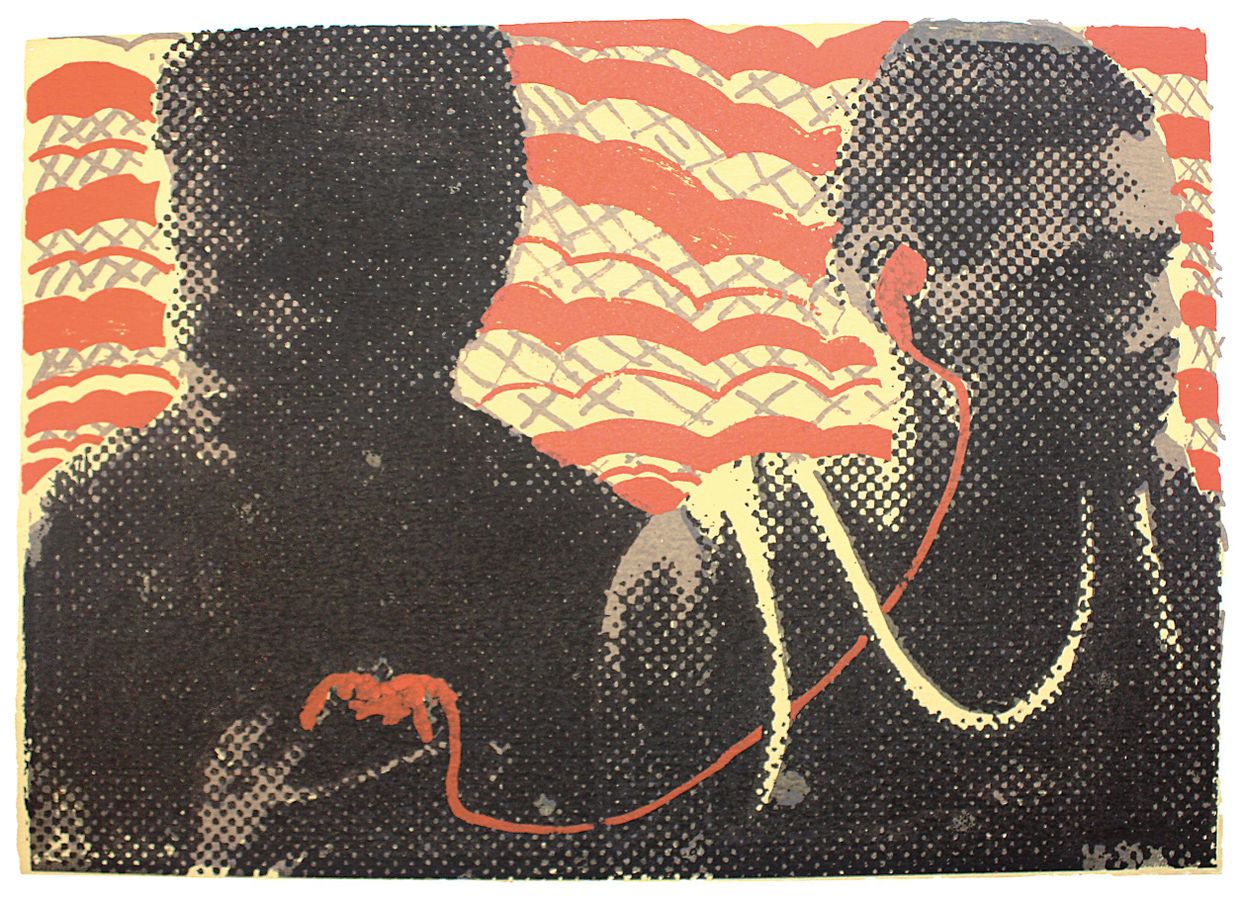 Balnhdhurr: A Lasting Impression
Free
Light Square Gallery
---
Balnhdhurr: A Lasting Impression showcases 20 years of the Yirrkala Print Space at Buku-Larrnggay Mulka in north east Arnhem Land.
The Yirrkala Print Space began in 1995 and has since produced over 700 editions by 135 artists. It is an integral part of the art centre and community, providing a setting to educate, engage and strengthen the vision of Yolngu artists through skills development and exploration of non-traditional techniques.
Balnhdhurr: A Lasting Impression offers a visual history of the studio, from esteemed senior artists such as Gulumbu Yunupingu, Naminapu Maymuru-White, Djambawa Marawili, Nongirrnga Marawili and Marrnyula Mununggurr to the next generation of Yolngu artists.
Artists
Ruby Djikarra Alderton, Dhalmula Burarrwanga, Laklak Ganambarr, Gawirrin Gumana, Malaluba Gumana, Mikey Gurruwiwi, Djambawa Marawili, Marrirra Marawili, Nongirrnga Marawili, Nyangungu Marawili, Yalmakany Marawili, Banduk Marika, Burrthi Marika, Dhuwarrwarr Marika, Djuwakan Marika, Ishmael Marika, Barrata Marika Marika, Milika Marika, Muluyulk Marika, Munuy'ngu Marika, Naminapu Maymuru, Naminapu Maymuru-White, Dhundhdhunga Mununggurr, Marrnyula Mununggurr, Boliny Wanambi, Garawan Wanambi, Gundimulk Wanambi, Wukun Wanambi, Mulkun Wirrpanda, Djirrirra Wunungmurra, Dundiwuy Wunungmurra, Manunu Wunungmurra, Nawurapu Wunungmurra, Djakala Wurramarrba, Barrupu Yunupingu, Bulmirri Yununpingu, Dhoyipa Yunupingu, Djakanngu Yunupingu, Djalinda Yunupingu, Djerrkngu Yunupingu, Galarrwuy Yunupingu, Gandhurrminy Yunupingu, Gaymala Yunupingu, Gulumbu Yunupingu, Gurmarrwuy Yunupingu, Nyapanyapa Yunupingu and Ranydjupi Yunupingu
Balnhdhurr: A Lasting Impression is presented in partnership with Adelaide College of the Arts and TAFE SA.