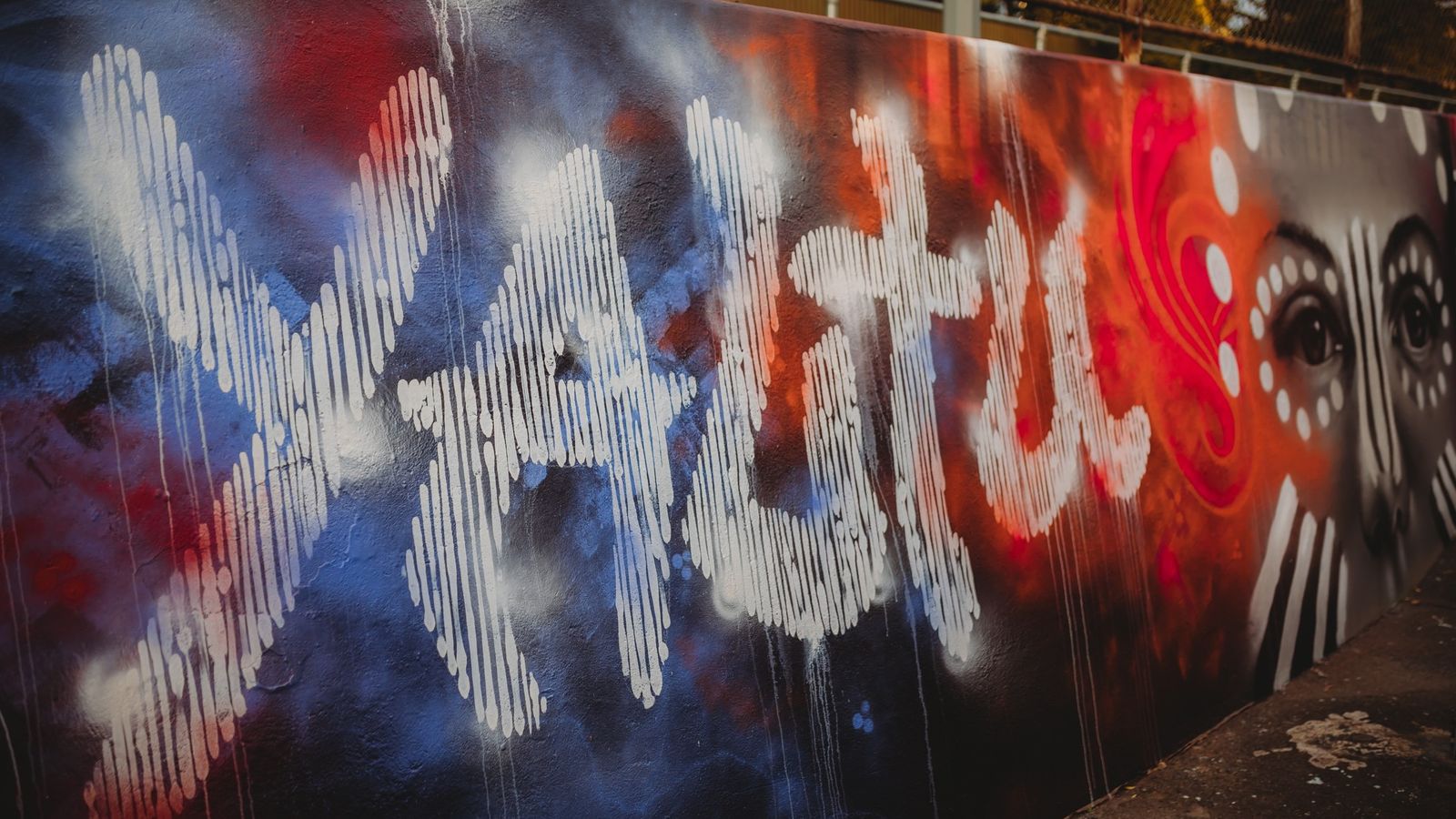 Start Online: Street Dreamz
---
Experience Start Online from home this month with a range of activities for all the family to enjoy.
Join Start online in July for a creative cultural mix celebrating this nation's story with feature aerosol artist and founder of Street Dreamz Shane Mankitya Cook as well as Adelaide Biennial artists Karla Dickens and Megan Cope. Also enjoy digital drawing with Thomas Readett and tunes to make and play to, selected by young artists from the Yirrkala Print Studio in Arnhem Land.
Have you made a monster or crazy creature from a Start activity? This month Adelaide Biennial artist Erin Coates gives the final call to all monsters and hybrid creatures for submission in the 2020 Start Art Prize and online exhibition in August.
Start Art Prize 2020
Calling all monsters… and monster makers! Use one of the Start Online activities to create a hybrid monster or crazy creature, submit your creations to be included in the 2020 Start Art Prize for junior art stars. All monster-inspired works of art by artists 3-12 years of age are eligible, it's a mega monster muster!
Street Script with Shane Mankitya Cook
Stylise script using repetitive mark making to build up colours and writing with aerosol artist Shany Mankitya Cook!
Digital Sketch Tour with Thomas Readett
Join artist Thomas Readett for drawing tips and techniques to create a portrait of a person, your favourite furry friend or take it further and make it abstract!
Makeshift Sounds with Megan Cope
Transform a found object so that it can make a unique sound like in this Monster Theatres artist highlight on Megan Cope. Be inspired by her work of art that is both an installation and instrument.
Reuse, Recycle and Retell with Karla Dickens
Make images with words using your imagination to reveal the secret story of an ordinary object that shows it in a new light beyond their normal use or purpose.
The Monster Theatres Studio - Hybrid Creatures
Delve into the dark waters of your imagination to make a unique collage creature inspired by the 2020 Adelaide Biennial of Australian Art. Use our templates to make The Studio activity at home and display your creation on a theatre backdrop.
Start at Home
Learn about the life and times of artists from the AGSA Collection and create your own work of art at home with our downloadable activity sheets.

Share your creations with us on Instagram
Tag @agsa.adelaide #agsaadelaide #startathome #museumfromhome