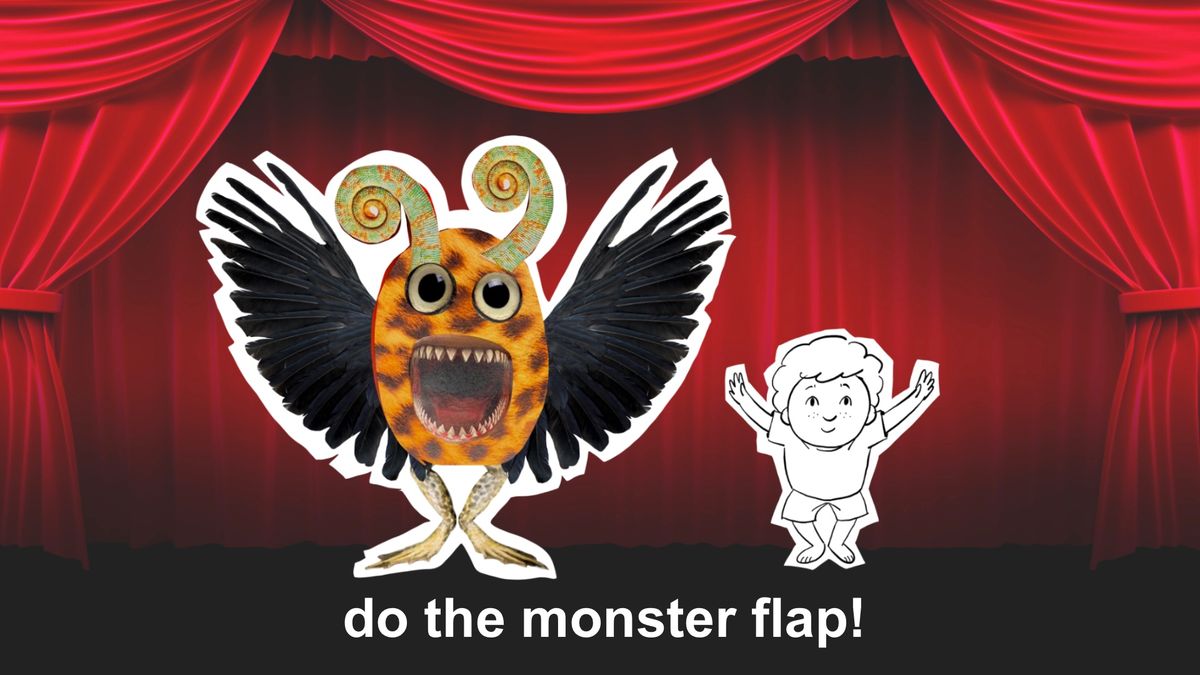 Move like a Monster Animation by Robin Tatlow-Lord
---
How would you move if you had tentacles or claws or wings?
Create a collage monster using our templates while you listen to a Monster playlist curated by Erin Coates.
Every body moves in their own special way, and monster bodies are no different. How does your monster move? Move your body the way your monster would. Check out the animation below for some ideas by South Australian illustrator Robin Tatlow-Lord.
Want to take your monster further?
Why not photograph your monster making different moves, join the photos together to create your own animation.