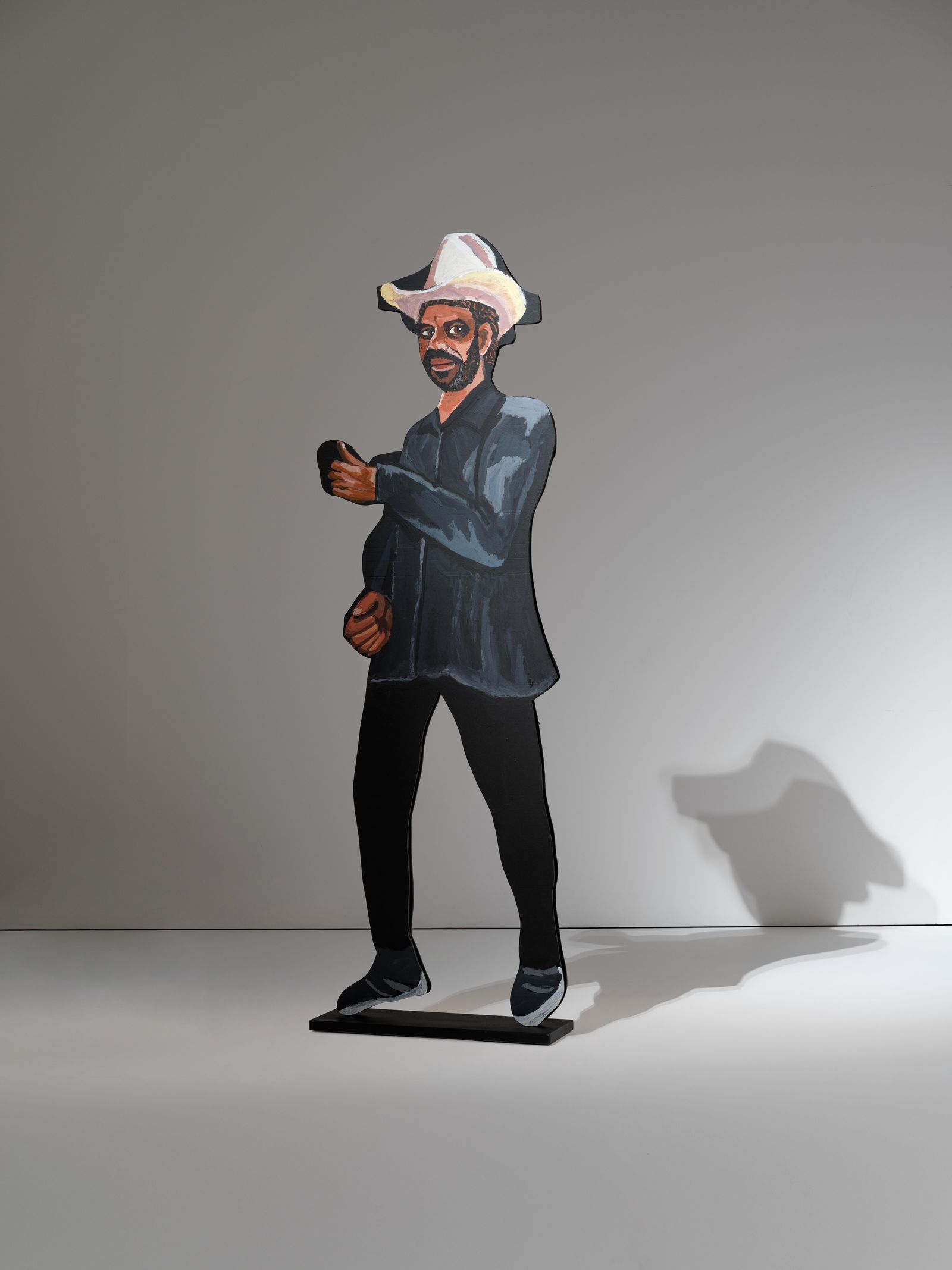 Vincent Namatjira
---
Close Contact is a double-sided portrait in acrylic paint on plywood. This work represents a new way of working for Vincent Namatjira, and a departure from his wall-based paintings on canvas. The artist made preparatory drawings directly onto the plywood, working from life and from reference images, including E. Philips Fox's painting Landing of Captain Cook at Botany Bay, 1770. The plywood figures were then cut out using a jigsaw before Namatjira made his trademark bold and lively application of paint.
Close Contact irreverently looks at colonisation and the idea of the heroic portrait. The title refers to the concept of 'first contact' between Indigenous Australians and Captain James Cook. Namatjira uses the double-sided painting as a strategy to explore the reversal of historical narratives of colonisation. Close Contact presents an unexpected conflation of past and present, coloniser and colonised, and the British invasion/discovery of Australia.
Namatjira is a painter from Indulkana on the Anangu Pitjantjatjara Yankunytjatjara Lands in the north-west of South Australia. His portraits offer a wry look at the politics of history, power and leadership from a contemporary Indigenous perspective. Figures of personal and political significance jostle for space in Namatjira's often humorous compositions, which conflate past and present into unlikely scenarios frequently including a mischievous self-portrait.