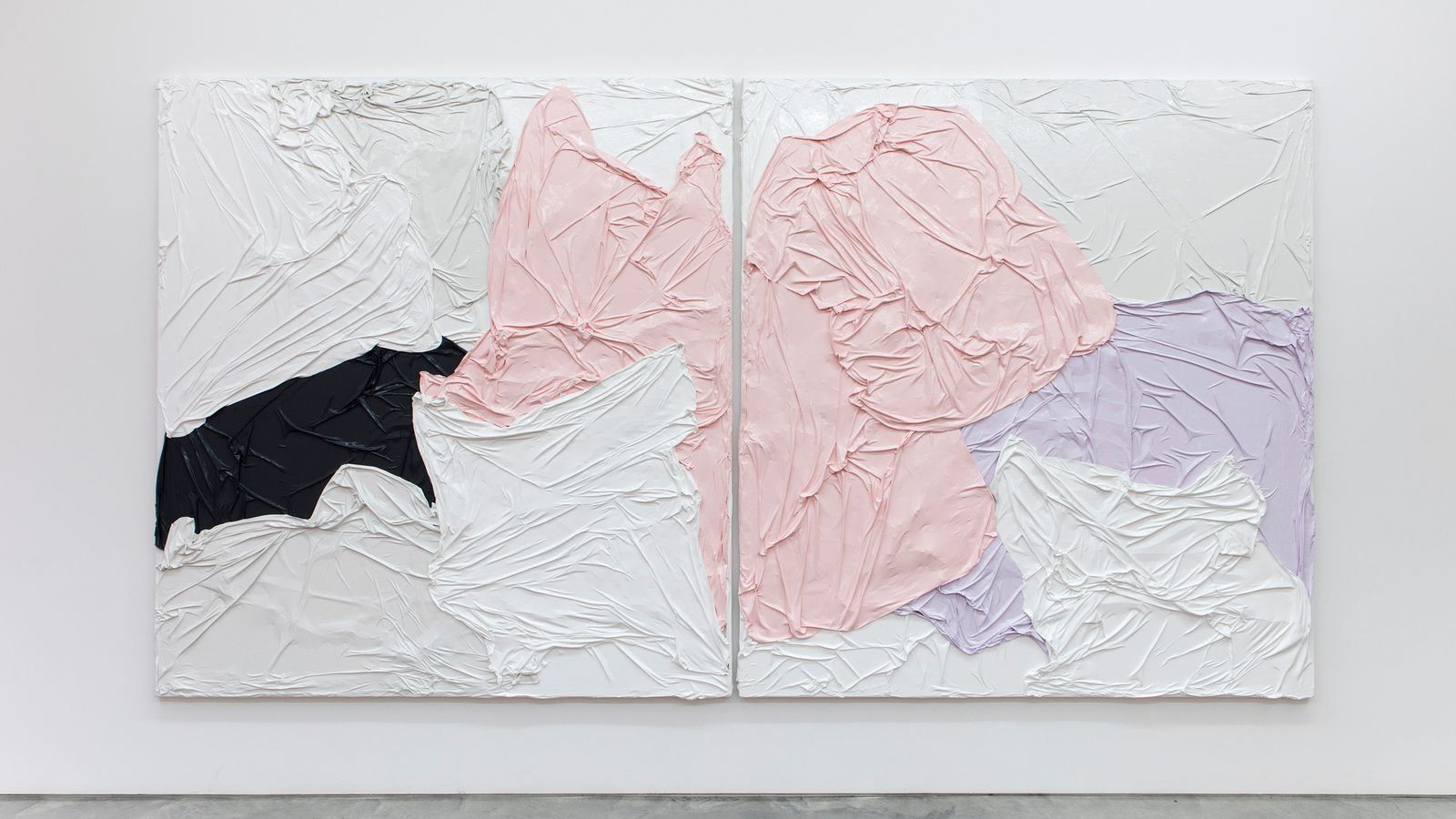 Huseyin Sami
---
Untitled (GWPPW) is part of Huseyin Sami's 'Paint Skin' series. Continuing his exploration of paint, Sami investigates the material of household paint in his studies of colour, form and materiality.
He says, 'I create conditions where things can happen, the process, a kind of unknown predictability of the medium, which lends itself to become something. Exploring the liberal freedom of material experimentation and performative action looking beyond perceived limits of surface.'
Sami's painting practice pursues ideas of time, action and process. Experimenting with the limits and freedom of the medium, he places emphasis on painting as a performative process.