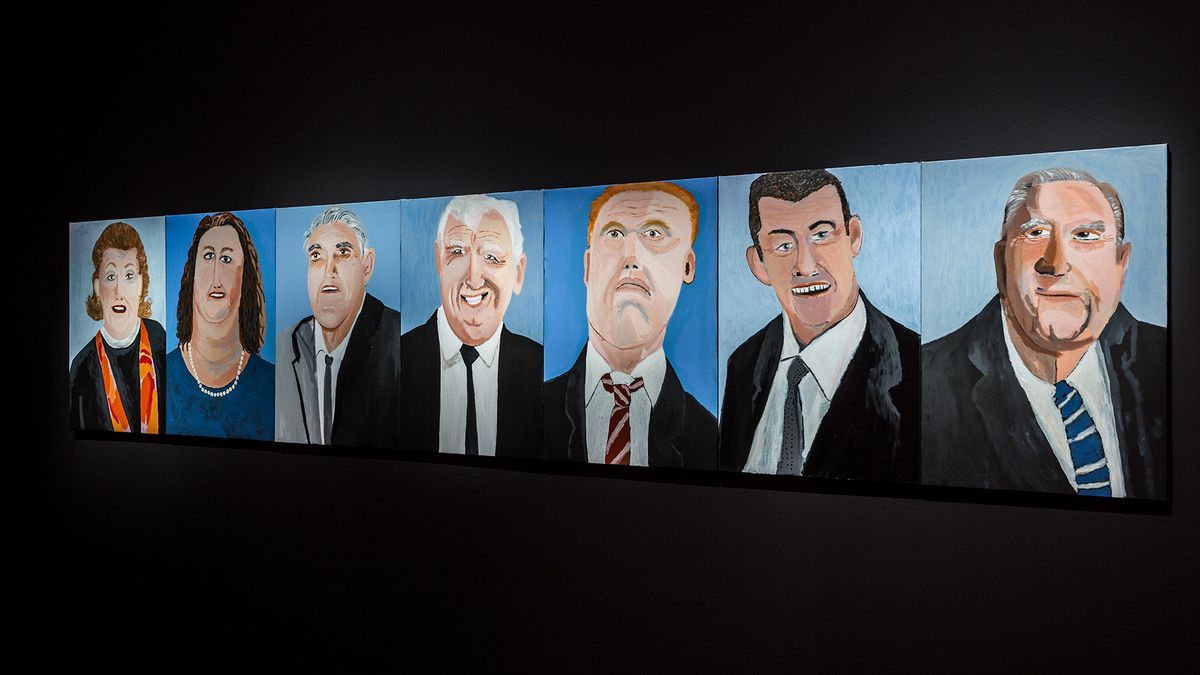 Vincent Namatjira
---
Vincent Namatjira, the great-grandson of Albert Namatjira, presents a chronicle of our times in his bold and expressive paintings. In this series he has painted portraits of the seven wealthiest people in Australia in 2016. As he says:
'I'm interested in who these people are, and how they made their fortunes. While I'm painting them, these figures become more real to me, more personal. It feels like these powerful people are really here in the art centre with me, in my home community of Indulkana in the APY Lands. Their lives must be really different from ours – from mine and my friends'.
Namatjira held his first solo exhibition in 2016. His work has been included in many group exhibitions including Indigenous Australia: Enduring Civilisation at the British Museum in London and TARNANTHI: Festival of Contemporary Aboriginal and Torres Strait Islander Art at the Art Gallery of South Australia in 2015. He is an invited finalist in the 2017 UQ Museum National Self-Portrait Prize and a finalist several times in the Telstra National Aboriginal & Torres Strait Islander Awards. Namatjira's work is held in institutional collections including the British Museum, Flinders University Art Museum and Queensland Art Gallery.