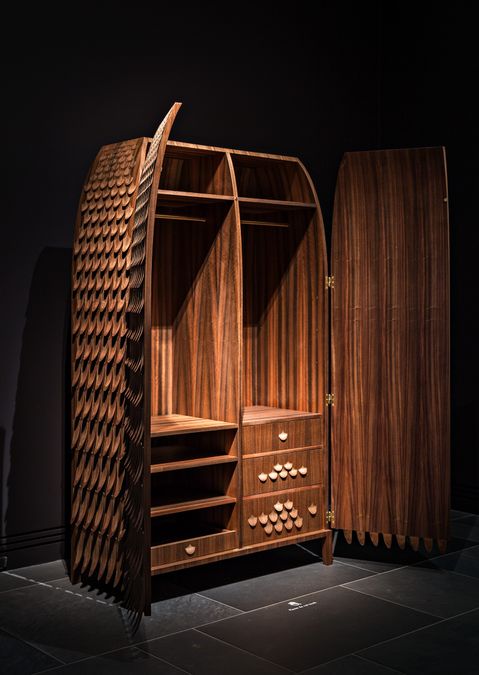 Trent Jansen
---
While in Alice Springs, Trent Jansen was introduced to Western Arrernte elder Baden Williams, and the pair bonded over Williams' accounts of Western Arrernte creatures such as the pankalangu. A territorial being that lives in the scrub, completely camouflaged in its environment, the pankalangu moves only with the rain and is made visible when rain droplets are illuminated on its body, creating a glistening silhouette.
In Jansen's tribute called Pankalangu Wardrobe, an intricate veneer of Queensland walnut is layered over copper to create the scales that reference the legendary creature.
Jansen's work has been produced by Tait, DesignByThem and Broached Commissions in Australia, Sekimoto in Japan and Moooi in The Netherlands. His work is held in the collections of the National Gallery of Victoria, the Tasmanian Museum and Art Gallery, the University of New South Wales and the University of Wollongong.