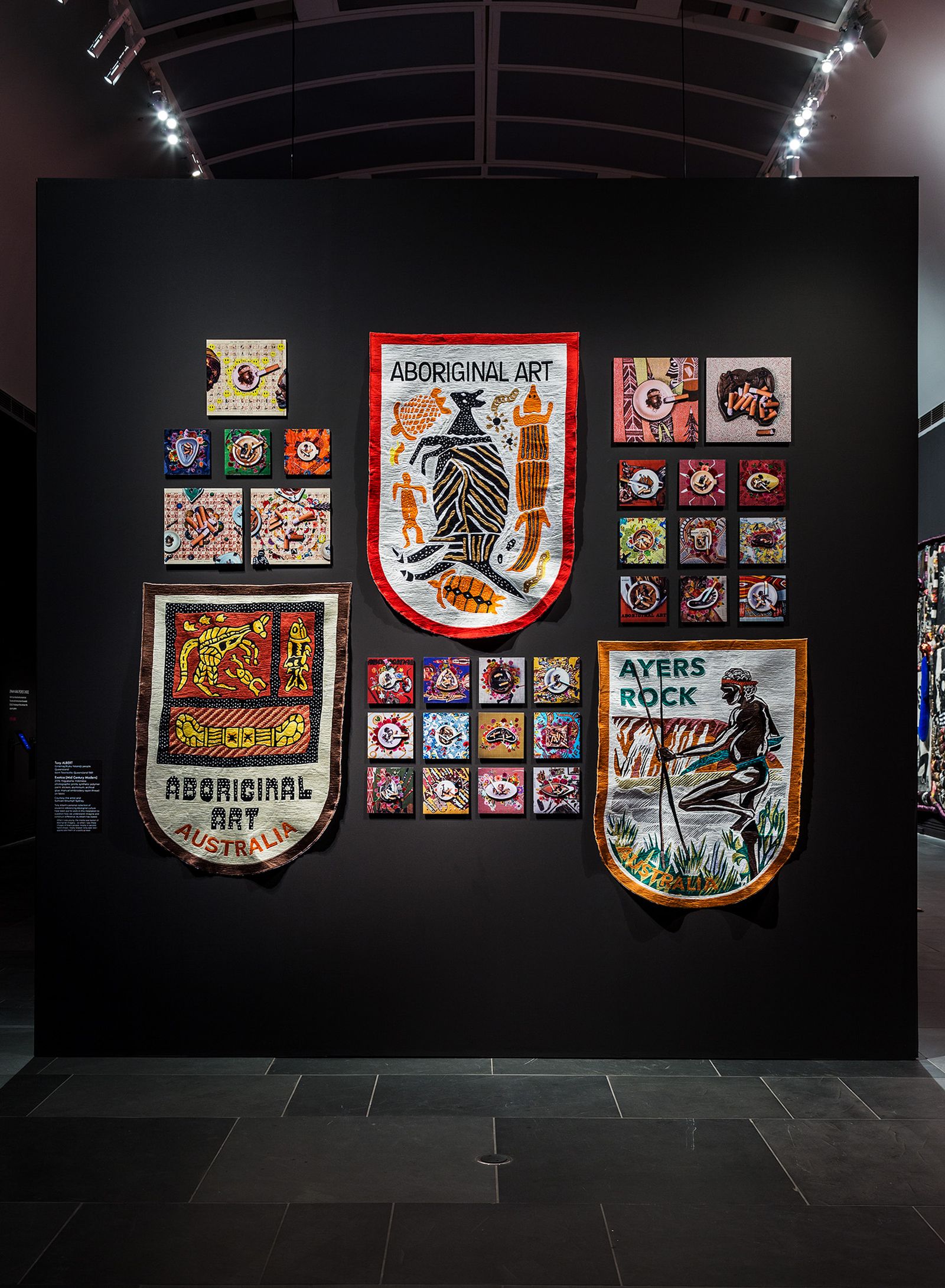 Tony Albert
---
Mining imagery and source material from across the globe and drawing upon personal and collective histories, Tony Albert questions how we understand, imagine and construct difference.
In Exotica (Mid Century Modern) Albert's personal collection of Aboriginalia – kitsch souvenirs of Aboriginal culture made en masse mid last century – is put to work to interrogate cultural appropriation. Retro ashtrays and tablecloths depicting stereotypes of Aboriginal culture are combined with embroidered scale-replicas of tourist patches and mixed media collages featuring pop culture icons such as Pokémon and SpongeBob.
Albert has exhibited at many international venues. He was included in the 10th Biennial of Havana, Cuba in 2009 and the 2014 Adelaide Biennial of Australian Art: Dark Heart. In 2014, he won both the $100,000 Basil Sellers Art Prize and the prestigious $50,000 Telstra National Aboriginal & Torres Strait Islander Art Award. He is also well represented in public and private collections across the country.