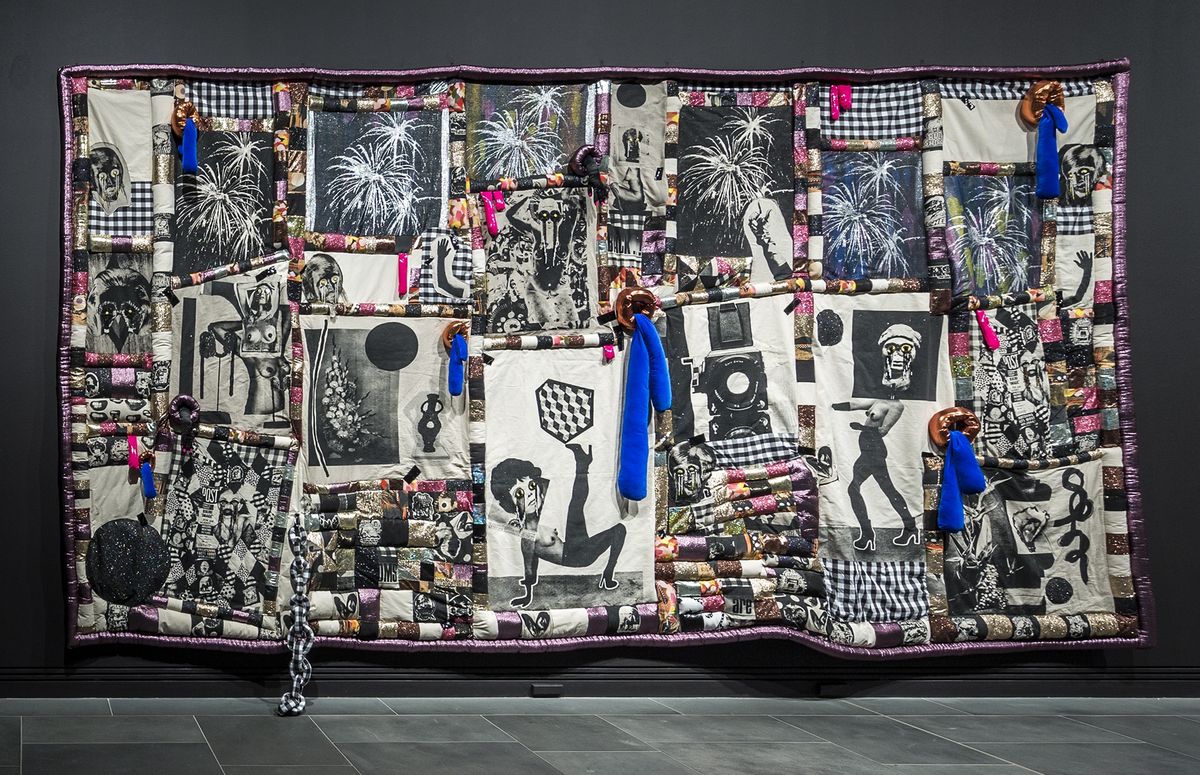 Sarah Contos
---
Working across collage, sculpture and installation, Sarah Contos references popular culture, eroticism and art history. In Sarah Contos Presents: The Long Kiss Goodbye, the artist brings together the personal remnants of her practice from the last four years, resulting in a colossal quilt that she describes as her most ambitious work to date. Previous works of art and exhibition histories are captured in this textile time capsule, making it a self-initiated retrospective of the artist's career. Explains Contos:
'As an artist whose process inhabits fantasy roles to reflect on female experience, I create self-generated mythologies that evoke dichotomies synonymous with being a woman. This work is a 'scrapbook' of these contrasts and embraces their emotional value.'
Contos trained in stage and costume design, as well as fine arts. She has been included in group and solo exhibitions and in 2016 produced Sincerely Yours in collaboration with Australian fashion house Romance Was Born. Among other accolades Contos was awarded the 4A Beijing Residency in 2013 and was the recipient of the Marten Bequest Travelling Scholarship (Sculpture) in 2011.