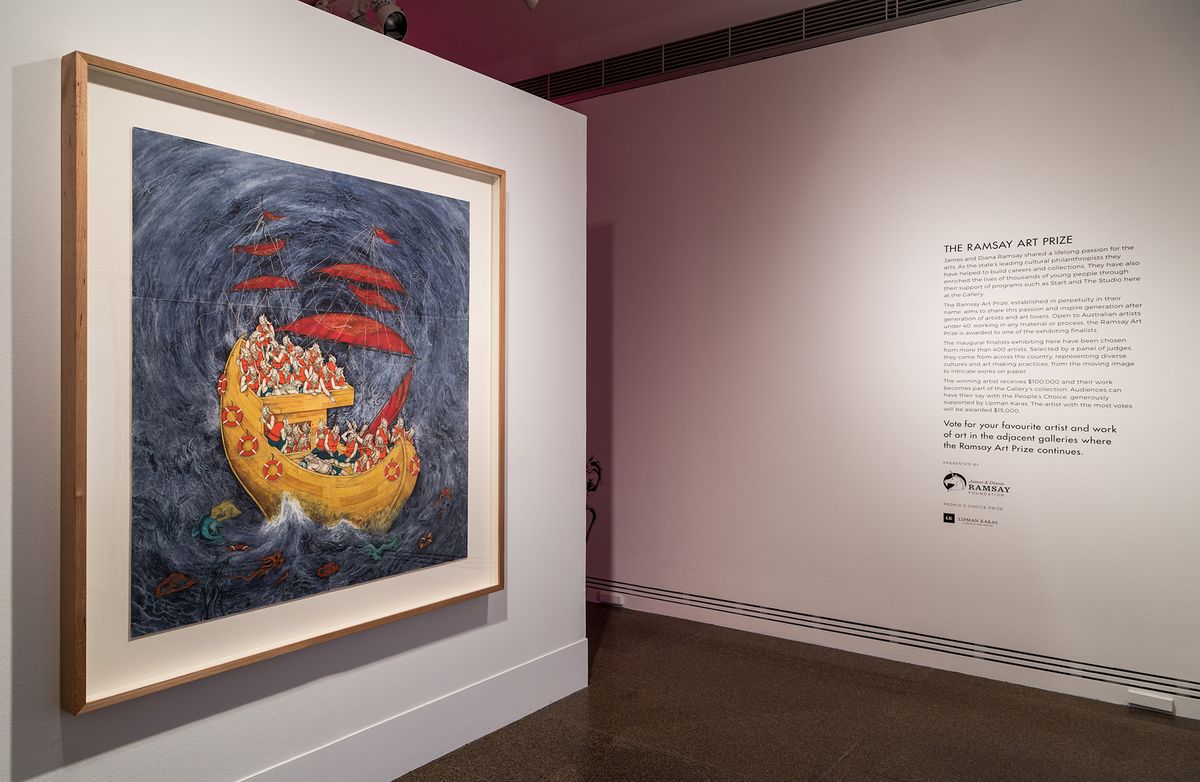 Khadim Ali
---
Born in Pakistan, Khadim Ali is an Afghan Hazara and among the third generation of family members to find themselves displaced from their homeland. He trained in miniature painting in Pakistan and mural painting and calligraphy in Iran. Ali recasts his traditional training to narrate the loss of his own cultural heritage and the history of persecution of the Hazara. In Untitled (from The Arrivals series) the demons depicted reference traditional texts. However, rather than being anchored solely to the past, the demons signify those displaced and dehumanised in contemporary times. As he says:
'My work intends to shed light on the stories of refugees. Their leaving, entangled with loss, reveals a resilience and strength amidst tragedy and trauma. Australia's anti‐refugee policies have created a deep sense of otherness, imposed isolation and dehumanisation.'
Ali has exhibited in Australia and abroad, including at the 2009 Venice Biennale and dOCUMENTA 13 in Kassel, Germany in 2012. His work is held in national and international collections.