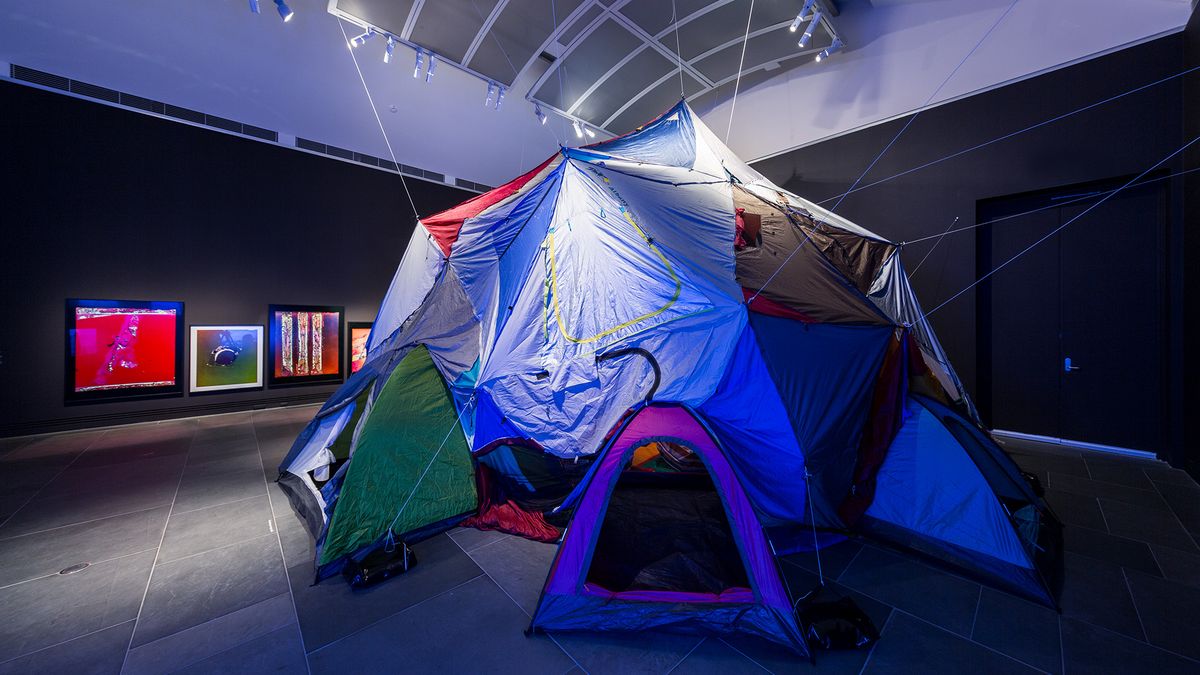 Keg de Souza
---
Keg de Souza has formal training in architecture and an interest in alternative and radical spaces. In We Built This City, salvaged tents are cut apart and reconfigured to create a temporary architectural installation that functions as a reading room, a site for knowledge exchange.
The materiality of the tent serves as a metaphor for displacement at a time of increasingly global upheaval and instability. Having time spent squatting, de Souza believes that tent cities can reveal spaces of protest, informal economies, self-management, self-education, direct democracy, resourcefulness and tolerance, and in so doing function as sites of resilience and resistance.
Recent exhibitions for de Souza include the 5th Auckland Triennial, the 15th Jakarta Biennale and the 20th Biennale of Sydney.