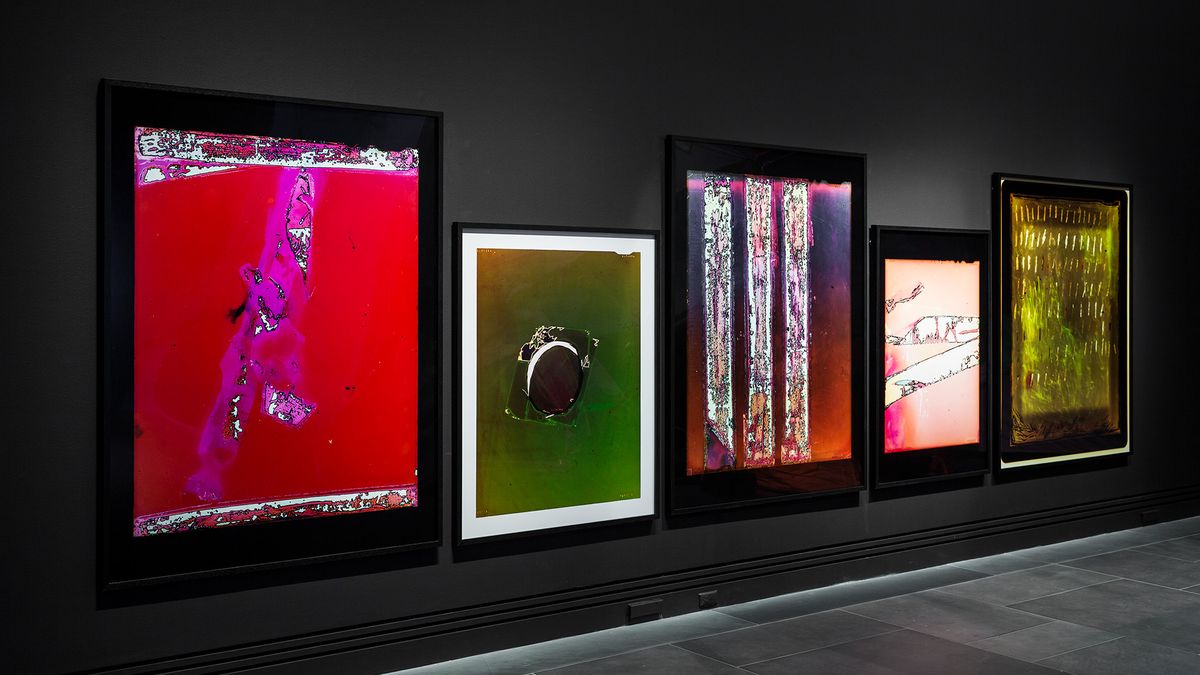 Justine Varga
---
Made without a camera over extended periods of time, the photographs of Justine Varga offer an autobiographical witnessing of the world – a memoire, rather than merely an act of representation.
Film registers performative gestures, while in some instances the film is drawn upon, handled, scratched, spat on and weathered, among other things. Exposed to light for periods of months and even years, the film is processed and then printed at large scale in the darkroom, itself a process of transformation. Functioning as 'ravaged memorials to lived experience', the works appear to be abstractions but are in fact rigorous distillations of the real.
Varga's work has been featured in several exhibitions including Emanations: The Art of the Cameraless Photograph, curated by Geoffrey Batchen for Govett-Brewster Art Gallery in New Zealand and Australian Art: Now at the National Gallery of Australia. She is currently undertaking the Acme Associate Residencies Programme in London, with the support of the Australia Council and Arts New South Wales and has been commissioned to mount a solo exhibition at the Australian Centre for Photography in 2017. Her work has been acquired for the collections of the National Gallery of Australia, the Art Gallery of New South Wales, and the Art Gallery of South Australia, among others.