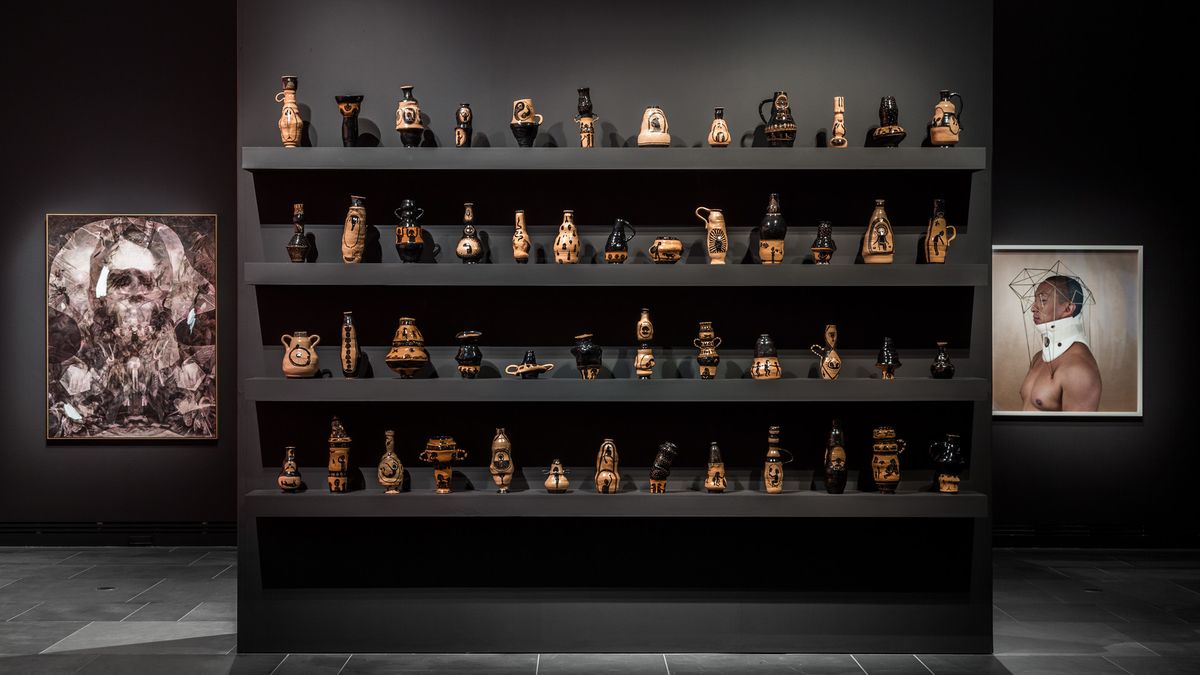 Clare Peake
---
Clare Peake is interested in the materiality of thought as well as the questions of how to generate ideas and how to conjure up something that we haven't yet thought about.
Titled Intermediate Pots, her work is comprised of a series of Greek-inspired ceramic vessels that record her life in Broome. Like a diary, the works document her experience of Broome as in-between point. This quality is reflected in the shape of the vessels that are both formed and unformed, fluid and stable. The pots also document seasonal, environmental and social changes, while developments in skill and technique are evident too.
Peake has been included in a number of group exhibitions, predominantly in Western Australia, and has recently undertaken a residency at Artspace in Sydney.