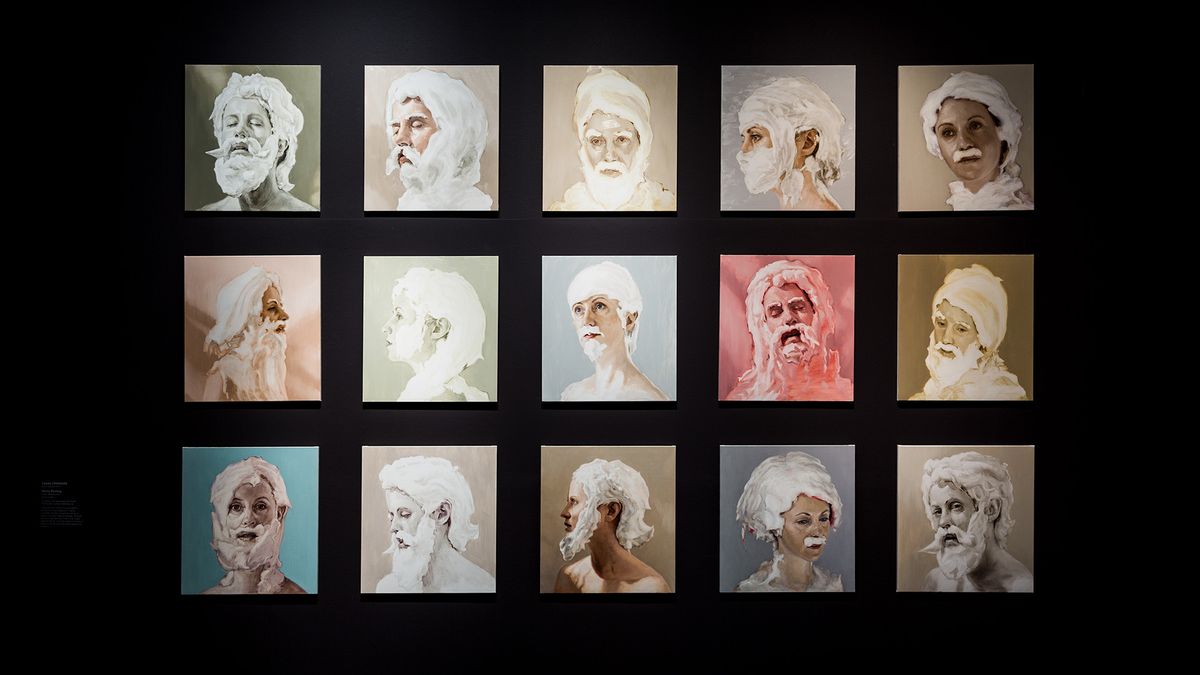 Celeste Chandler
---
Celeste Chandler is fascinated by figurative painting – an age-old art form with a contemporary identity crisis. In Heroic Painting she paints her own face fifteen times. Using shaving cream to sculpt beards, moustaches and sideburns, she remakes herself as a series of pastel-coloured male archetypes. Through this act, Chandler responds to the impoverished representation of women artists in history, a history that has favoured male makers and subjects, as well as the social and financial disadvantages faced by Australian women artists. As she says:
'This was no surprise in art history terms. I am aware of the critique undertaken by feminist artists since the 1960s. Rather, it was my own sense of identity, aspirations, how I have functioned as an artist that suddenly seemed questionable. In strange ways, I was still trying to fit the mould of a male painter.'
Chandler has held ten solo exhibitions and has been included in group exhibitions throughout Australia. She been awarded several art prizes including the Linden Art Prize's Studio Prize in 2015 and The Sunshine Coast Art Prize in 2013. Her work is held in several collections including Queensland Art Gallery.