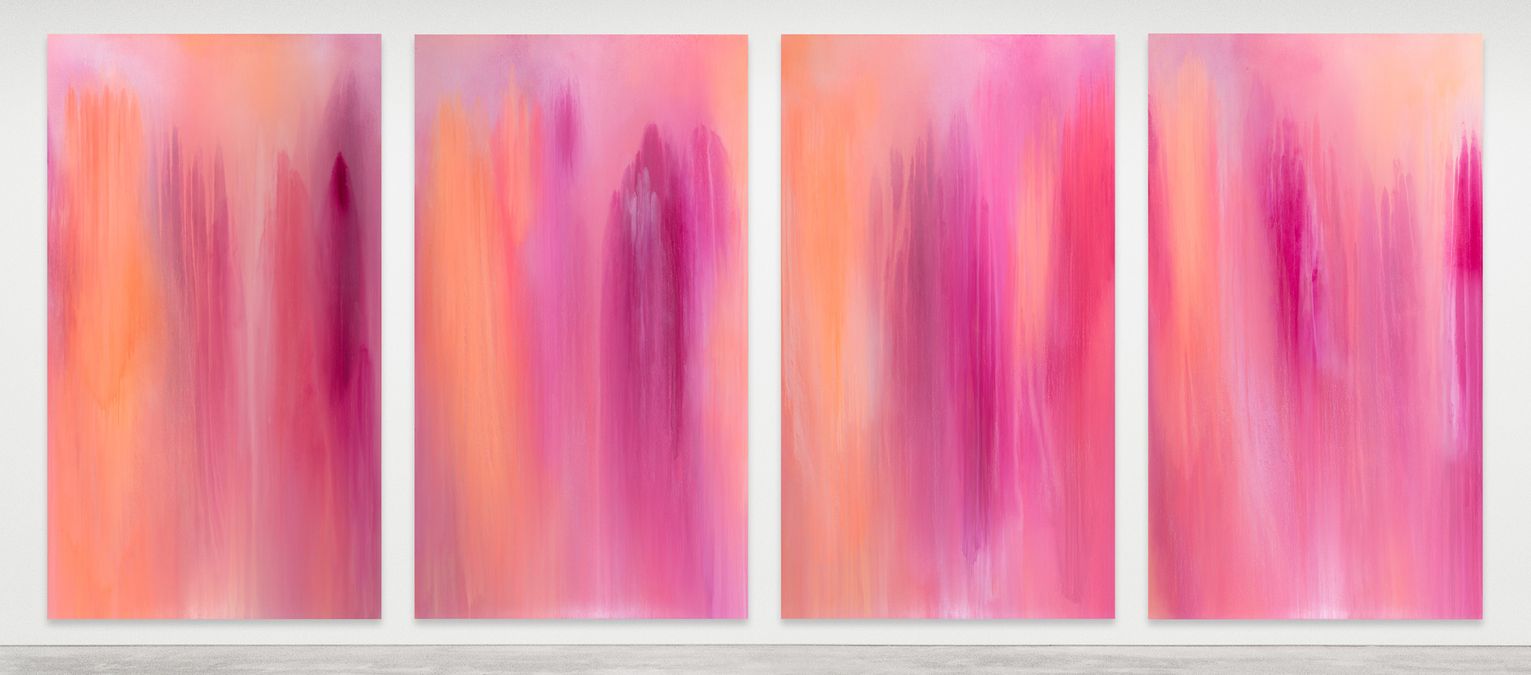 Ash Keating
---
Gravity System Response #28 is the largest work to date in this series of Ash Keating's ongoing chromatic pursuits. Keating is influenced by the colour theories developed by Australian emigre artist Ludwig Hirschfeld-Mack and American artist Mark Rothko, whereby particular combinations of pure colour become key to a strong emotional response.
Using a dynamic process of layering paint and water with the aid of an airless sprayer, Keating has created a complex, layered and radiant experience of colour. Working across a conceptual, site-responsive and often collaborative art practice that incorporates painting, sculpture, installation, video, performance and public artworks and interventions, Keating has raised a wide range of social and environmental issues within his work including climate change, urban sprawl and gentrification, and waste and sustainability.
Keating has exhibited extensively in galleries and created numerous large-scale, site-responsive art projects in Australia and internationally since 2004. His practice has attracted significant attention in Australia, winning the 2015 Incinerator Art Prize, the 2013 Guirguis New Art Prize and the 2012 Substation Contemporary Art Prize. His works are held in many public and private collections.