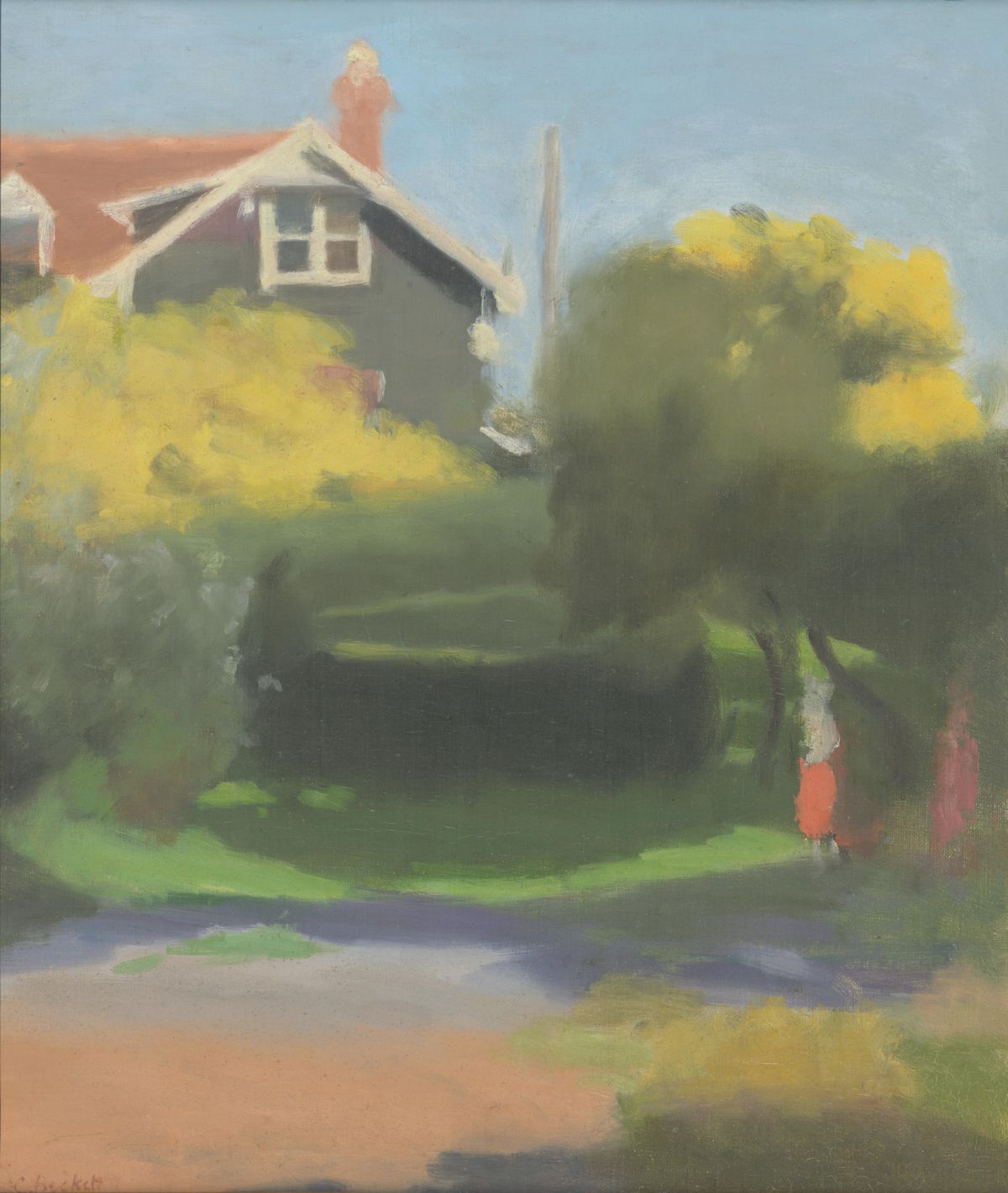 Morning
---
Throughout her career Clarice Beckett was interested in the poetic possibilities of early morning. She relished the solitude of this contemplative time of the day and the challenge of depicting the soft phenomena of the mist and fog of dawn.
It was not uncommon for Beckett to rise at 4 am and walk up to five kilometres from her Dalgetty Road home to capture the effect of the early morning sea mists. At this hour, she often witnessed the quiet, industrious activities of the local fishermen in silhouette along the shore. Pulling her mobile painting cart, she ventured to bayside beaches beyond Beaumaris, such as Mentone, Sandringham, Half Moon Bay and Brighton.
In many of her morning subjects, Clarice responded with equal enthusiasm to the sharper pictorial possibilities of brilliant morning light and the long cast shadows of the slow breaking of the day.
Soundscape created by Simone Slattery