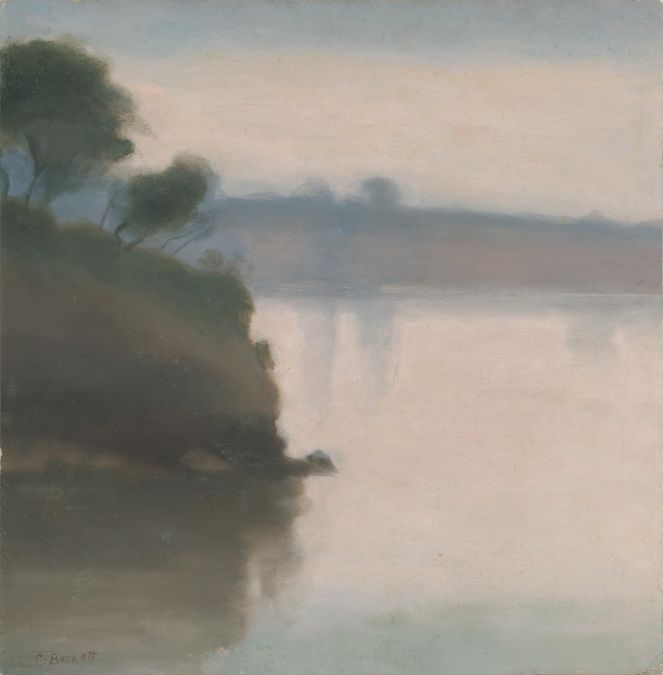 Clarice Beckett Soundscapes
---
Soundscapes with Simone Slattery
Commissioned for the exhibition, musician Simone Slattery has created a suite of soundscapes that accompany the viewing experience. Inspired by Beckett's own connection with nature, Slattery has woven a delicate score that includes sampled birdsong and the sounds of the street, made in collaboration with nature recording artist Andrew Skeoch. These sounds are then layered with her own virtuosic violin.
With references to Beckett's musical contemporaries from the early twentieth century, and referencing the sounds of her home in Beaumaris, Slattery creates an immersive aural experience that invites you to step deeper into Beckett's world.
The experience of solitude is the central inspiration behind the work I've created for the exhibition. This theme draws on Beckett's own work Solitude, and embodies her creative life as an artist. As I weave together sounds to complement Beckett's extraordinary paintings, I too am on my own solitary journey, creating an intimate space for viewers to contemplate The Present Moment.