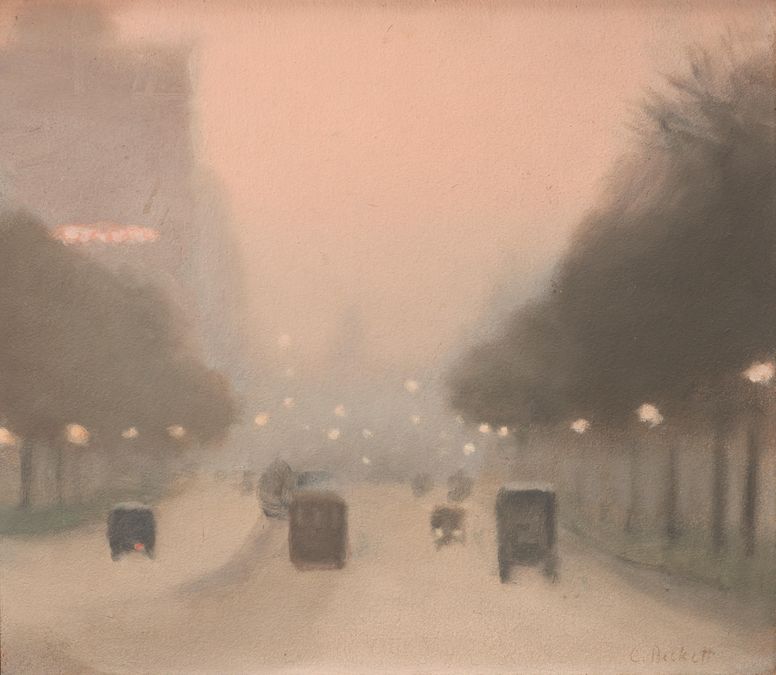 Open Late
/
Special Event
The Delicate Illusion of Reality - live performance (non-seated)
Friday 7 May, 6.30pm
Saturday 15 May, 12.30pm
Ticketed
In the exhibition
All ages
---
An exhibition ticket or season pass is required to experience this performance. Limited spaces please arrive early to avoid disappointment.
Musician Gabriella Smart with sound artist Daniel Pitman premiere a new work inspired by the life and work of Clarice Beckett.
Gabriella's composed work will explore Beckett's inner world through the use of altered field recordings by Daniel and the sublime sounds of the Electric Cristal played by Gabriella. The delicate illusion of reality captures the musical transition between tonality and atonality, a contrast that builds a movement of sound and space, and one that mirrors Clarice's own experiences of the world.
This is a non-seated performance.