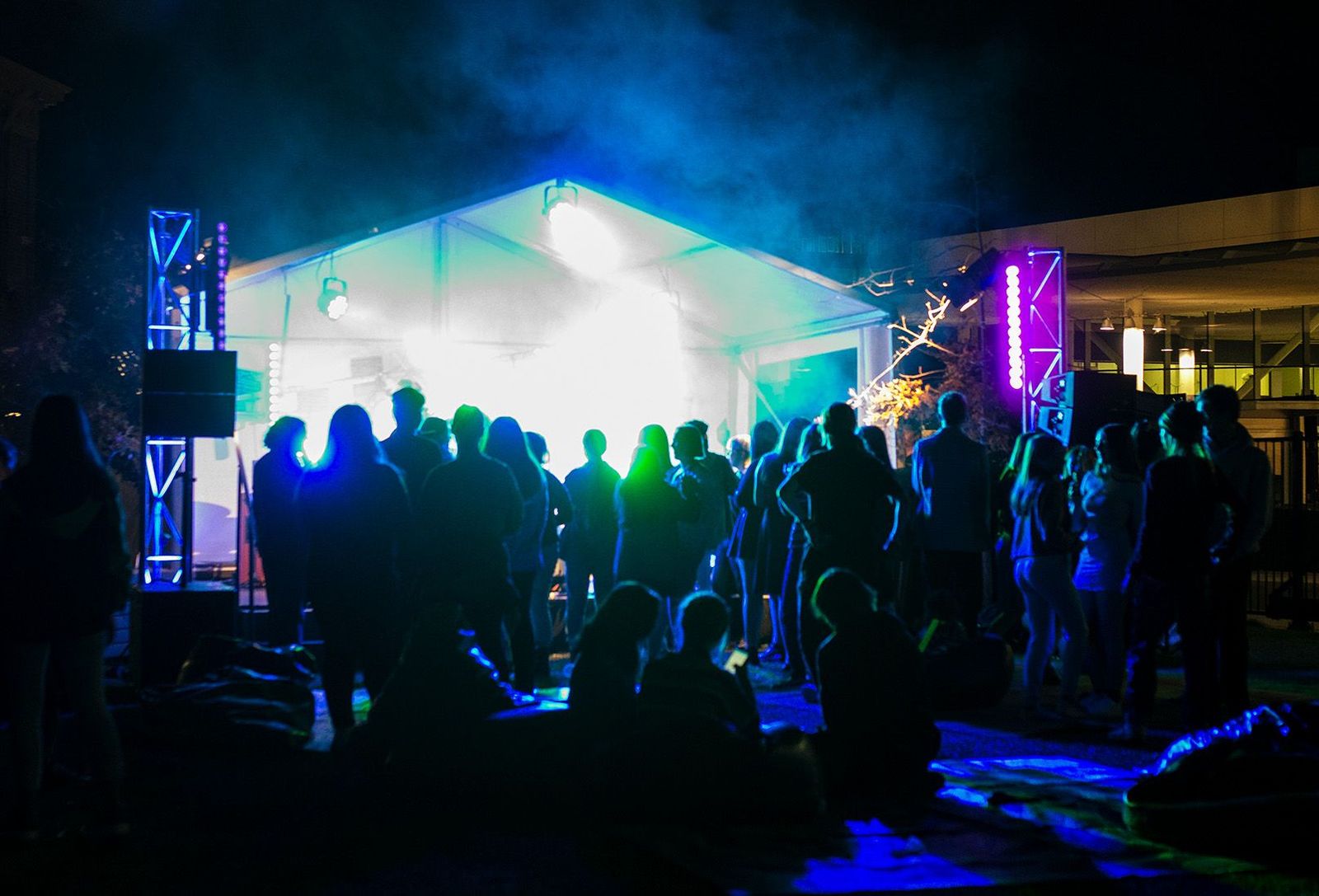 Neo: Just move it!
Free
Gallery-wide
Ages 13-17
---
It's all about the art of movement! Learn the ins and outs of animation in our artist labs, check out short films by local teens, see your name in lights and learn to spin tracks, all while exploring William Kentridge: That which we do not remember.
The line up includes:
The Painting Mill with James Dodd – Atrium
Local artist and DIY extraordinaire, James Dodd, presents The Painting Mill; a machine that shows us how a combination of power tools, paint and a joystick can create an artwork.
Build a Drawing Bot with James Dodd – Atrium
Can a plastic bottle learn to draw? Figure out how by connecting motors, batteries and everyday objects to create a lively drawing robot! Discover how it draws in the company of other bots in a mini arena…
Cheer Squad with Meg Wilson and Ashton Malcolm – Radford Auditorium
Limber up before jumping into a sporting spectacle with local champion and performance artist Meg Wilson, or take five on the bleachers and watch the drama unfold.
Mark-Marking and Movement with Tom Readett – Gallery 25
Discover how to create movement in your life drawings in this charcoal workshop with local artist Tom Readett!
Animating in Analogue with Mitch Hearn – The Studio
Get animating in analogue with animator Mitch Hearn! Discover the magic of making your hand-drawn marks move with thaumatropes and flipbooks.
Big Animations with Laura Wills – Atrium and Courtyard
Learn the ropes of digital animation with local artist Laura Wills! Create the illusion of movement through frame-by-frame animation, using simple timelines and onion skinning. Afterwards, check out your work scaled-up and on the side of a building!

Sound-Mixing with Prospeks– Gallery 24
Learn how to mix songs and perform as a DJ with PROSPEKS! Work with a collection of music and production sounds to create live beats!
Sketch Tours – Meet in at Atrium Information Desk
Sketch your way through William Kentridge's exhibition That which we do not remember and explore his ground-breaking practice with Teen Guide Asha Southcombe.

Live Music - Courtyard Stage
6.00 Otto Lastname
6.30 Modern Lift
7.00 Lil' Cue
7.30 Main Light Street Parade
8.00 DJ Sami

Drawing in the Gallery – Galleries 22, 23, 24, 25
Take a break from the party and draw from the artwork around you.
Games for Days – Function Room
Giant Jenga, Noughts & Crosses, Checkers and Connect 4, Twister and coits!
Short Films– The Studio Viewing Room
Chill out and watch some short films by local teens, curated by one of our Teen Ambassadors.
The Photobooth – The Studio
Take a happy snap with your mates in the SNAP/SNAP photobooth!
Snacks - Courtyard
Cold rolls from SOONTA, with gluten free and vegan options available.
Hot drinks - Courtyard
Warm up with a hot drink – grab a hot choc, chai or decaf coffee from Caffettiera Cart.
Vegan and dairy free options available.