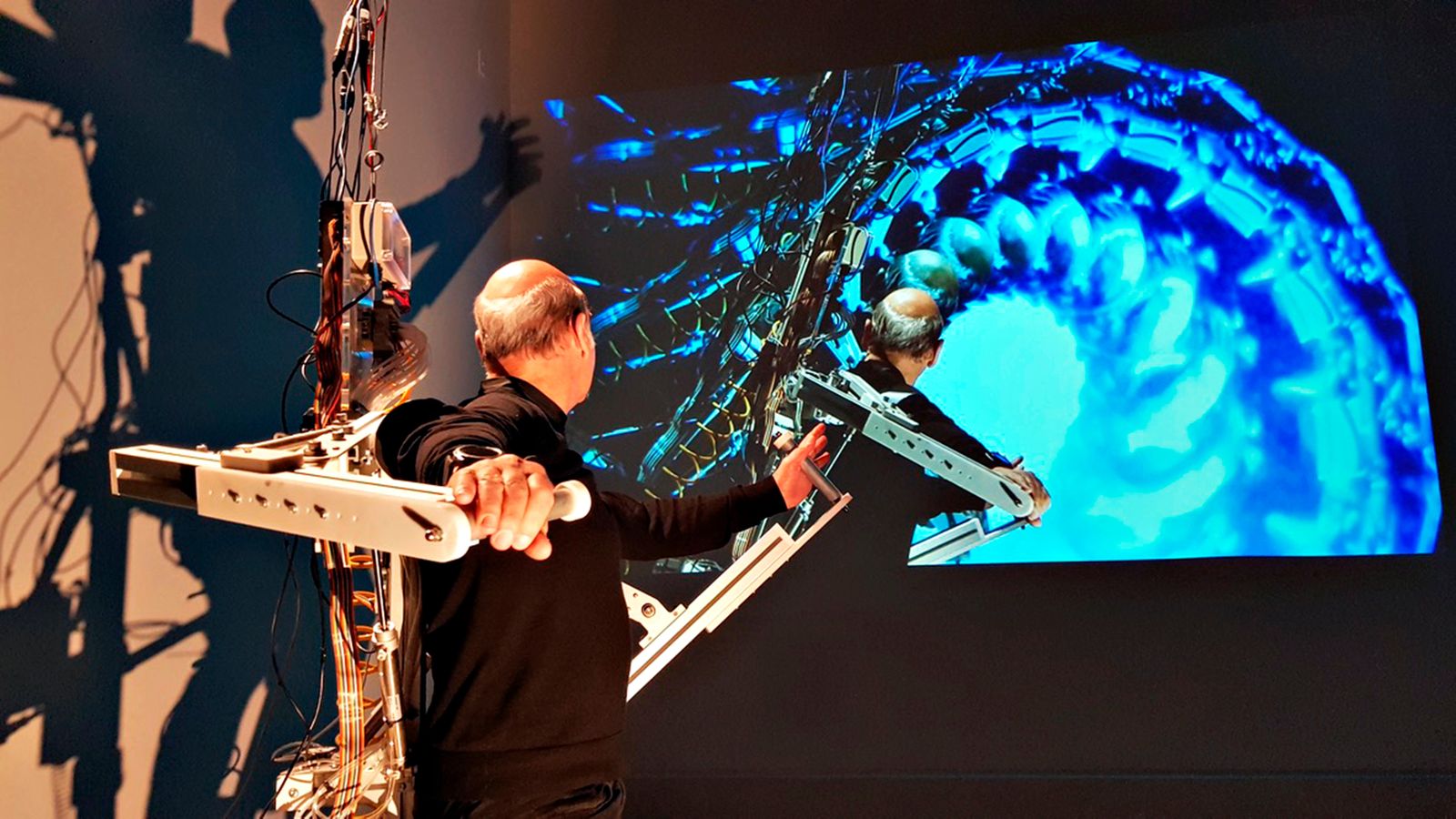 Festival
/
Talks
/
Special Event
Monster Theatres - Keynote Talk - Stelarc – Contestable Chimeras: Excess, indifference & obsolescence
Free
Freemasons Lodge, The Great Hall
---
Enjoy Keynote Talks that explore central themes in Monster Theatres
In an age of zombie bodies, humanoid robots and lab chimeras, 2020 Adelaide Biennial artist Stelarc asks the question, is the human body obsolete?
Stelarc is an internationally recognised pioneering performance artist who has tested and pushed the limits of the human body for over fifty years. His lectures, performances and installations explore themes of the post-human and the trans-human using prosthetics, robotics, biotechnology and virtual reality systems. Stelarc's work interrogates the binary conceptions of human/machine and self/other.
In 1996 he was made an Honorary Professor of Art and Robotics, Carnegie Mellon University. In 2002 he was awarded an Honorary Doctorate of Laws by Monash University. In 2010 Stelarc received the prestigious Golden Nica, the highest prize at the Prix Ars Electronica.
Supported by Naomi Milgrom AO, through the Naomi Milgrom Foundation