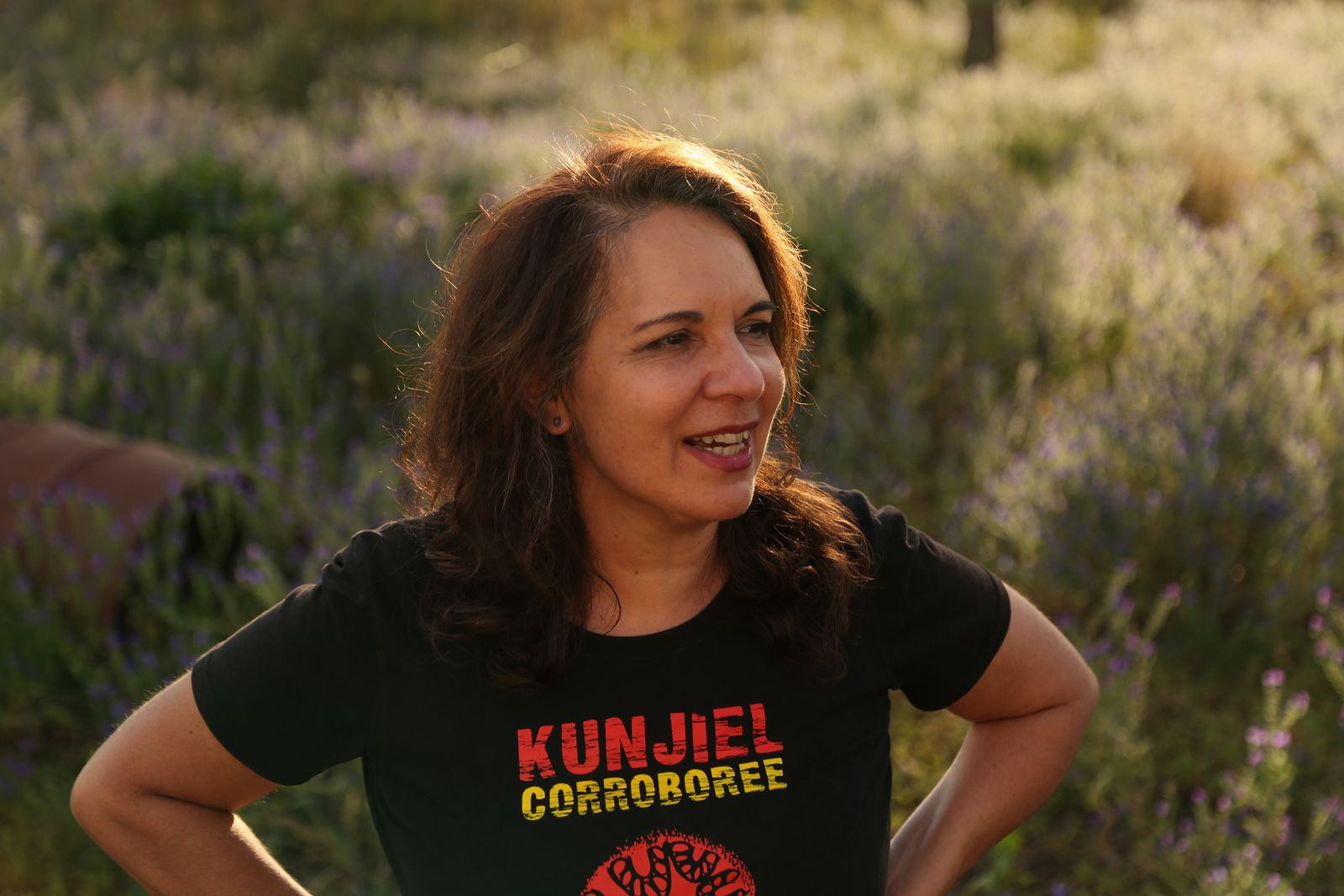 Tracey Moffatt
---
Born Brisbane 1960
Lives and works in Sydney
Represented by Roslyn Oxley9 Gallery, Sydney
Tracey Moffatt is one of Australia's most renowned contemporary artists, both nationally and internationally. Working predominantly in photography and film for over three decades, Moffatt is known as a powerful visual storyteller. The narrative is often implied and self-referential, exploring her own childhood memories, and the broader issues of race, gender, sexuality and identity.
The Surfer
By Liang Luscombe
In Heaven, Bondi Beach is the site of fantasy: 'a playground where transgressions and pleasure occur'. It is also, as Moffatt shows us, the hedonistic home of one of the most recognisable icons of Australian settler culture: the surfer.
But why use a camera as a tool to penetrate these figures of Australian beach culture? As Indigenous academic Aileen Moreton-Robinson writes, the beach is a key site of the performance of white possession, beginning with Captain James Cook's landing at Kamay, which he named Botany Bay. The figure of the lifesaver, and, subsequently, surfer, serve to embody this continued possession. Following the losses of the First World War, the lifesaver was used as a signifier of national identity to rehabilitate the broken body of the digger with a new masculine virility on the beach. 'During the interwar period, and up to the 1950s, the media represented the white male body of the surf lifesaver as the embodiment of the Anzac spirit and the nation'. In 1923, the president of the Surf Life Saving Association stated in The Daily Guardian that 'we shall rear a race of men finer than the Anzacs, whom the whole world admire[s]'.
After the Second World War, we see the rise of a new white masculinity in Australian beach culture, in the hedonistic figure of the surfer, in direct antagonism to the responsible and safety-dedicated figure of the lifesaver. By the 1980s, as expressed in Heaven, the broad-shouldered, sun-tanned white male body descending onto the beach with his thongs and surfboard had become the contemporary icon of beach culture. The predominately white surfers respond to Moffatt's voyeurism with a blend of thoroughly macho rudeness and irritation. Moffatt uses her video camera as a tool to become a peeping tom, with her female gaze penetrating the surfers' bodies. In the transformation from admiration to imposition, we see Moffatt reflect back the gendered violence taken up by many of these men. With this same gaze, she asks broader questions of the surfer mythology within the performance of settler possession in beach culture.
The full version of this essay by Liang Luscombe is published in Free/State.