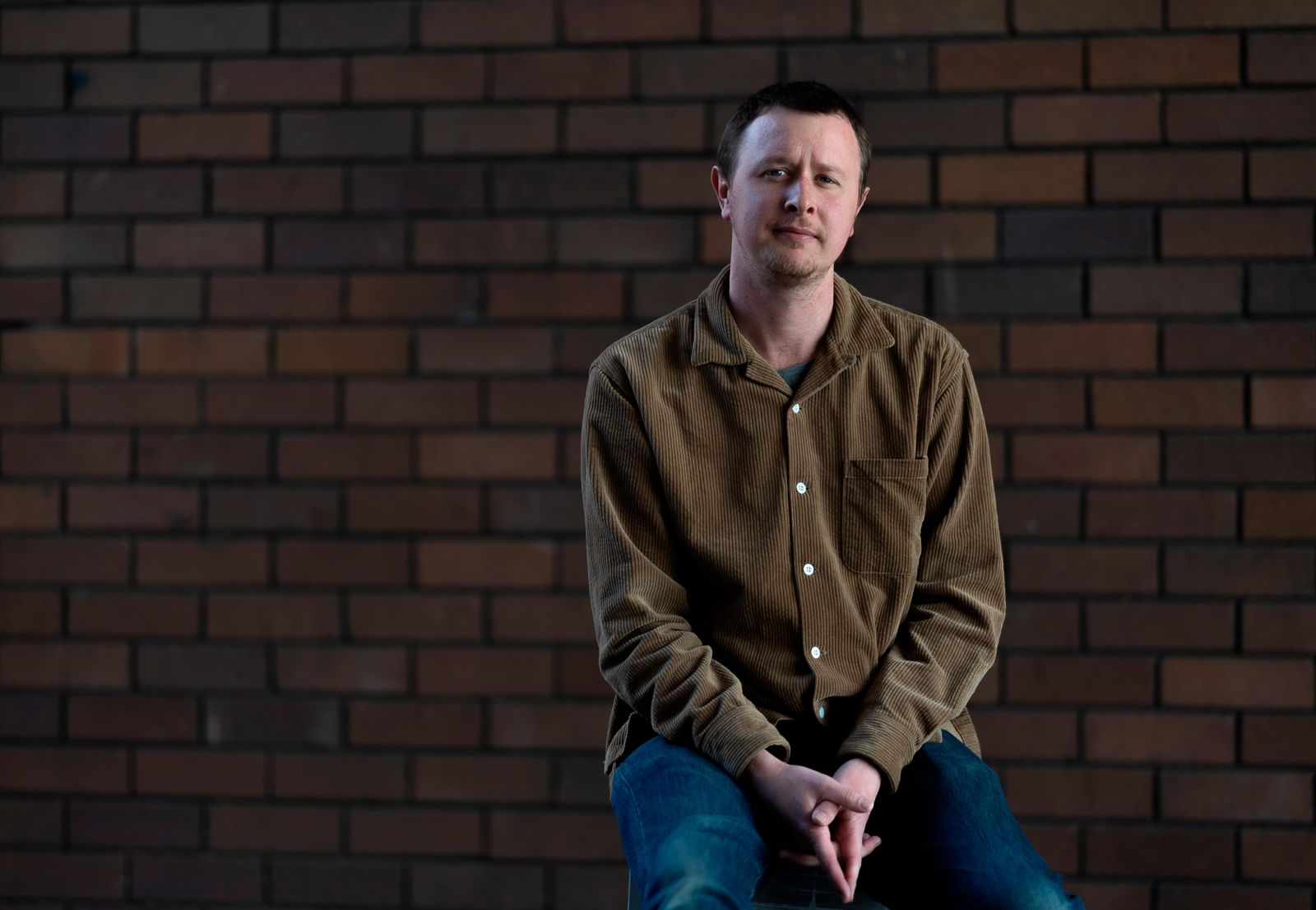 Mitch Cairns
---
Born Sydney 1984
Lives and works in Sydney
Courtesy The Commercial, Sydney.
With thanks to Eve.
Mitch Cairns is a maker of pictures. His figurative paintings speak a vernacular of agile invention, image-ideas quickly observed from life. Human figures rarely shown in full and other objects inhabit shorthand delineations of architectural spaces. Surfaces within pictorial spaces are opportunities for exercises in abstraction where form is sculpted tonally and rhythmically. Areas of shifting patterning crafted from thin veils of oil paint sit adjacent to flat expanses of pure colour.
Text and language are equal material for Cairns' excursions in picture-making and extend to his print making and collage practice. Illegible anagrams, concrete poetry rendered in Letraset, screen-printed short stories and titles for paintings are forms with which to play, forays for further idiomatic and exclamatory expression.