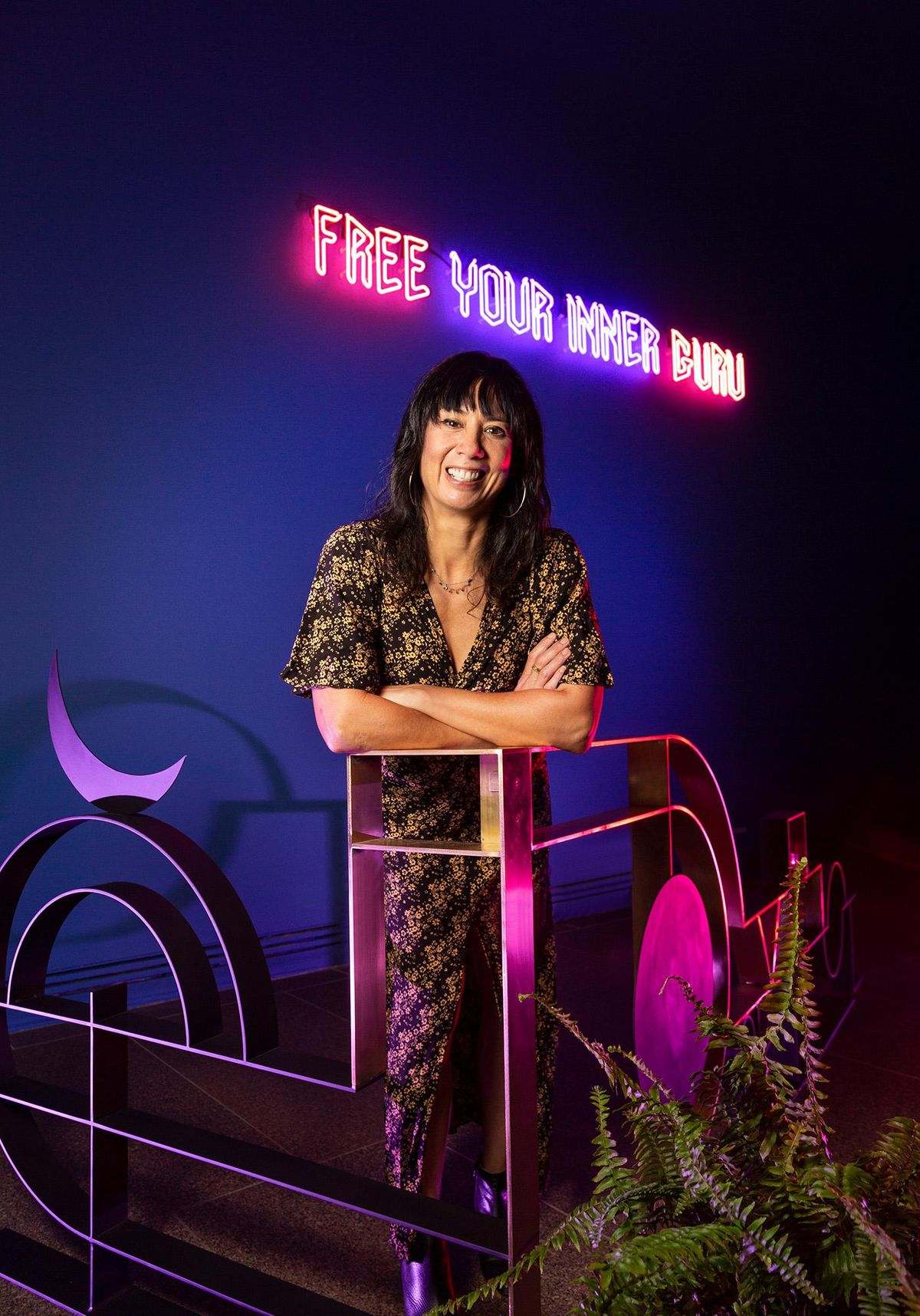 Min Wong
---
Born Sydney 1971
Lives and works in Sydney
Min Wong's sculpture and installation practice examines metaphysical and cultural esoterica of 1970's countercultures, 'New Age' spirituality and recent renewed interest towards self-help and therapeutic culture. Her installations use strategies of appropriation, corporate branding techniques and nomadic meanings that are contingent and subject to the contemporary dilemma of spirituality.
Min's practice explores utopias and esoteric practices to reimagine a coexistence renewal of connection between nature, community, and spirituality. By looking back to past and present spiritual movements, Min's installations investigate illusory hopes, desire, failure and seeks to remodel speculative worlds as possible futures within the contemporary dystopic.
Artist text
By Bradley Vincent
Wong's works examine the almost-complete corporatisation of many veins of spirituality and their takeover by the churning world of late capitalism, where they are subsumed into a landscape awash with self-help books, mindfulness centres and wellness retreats. The work is not a repudiation of the need for alternative models of living, but a critique of the ways in which the ideals of spiritual practice are inevitably yoked to the political and social realities of our times. Distorted, diluted and re-engineered for profit.
To achieve this, Wong uses the visual language of various spiritual movements, with a specific interest in the American West Coast countercultures of the 1960s and 1970s, to create a new, immersive environment. These origins are linked to a particular vision of liberation: the desire for transcendence from the neoliberal world. They are also bound up with the psychotropic and the psychedelic. For Wong, a contemporary equivalent may be rave culture, a modern-day site of transcendence and, optimistically, of communal euphoria. She draws also on the aspects of her own life that are bound up with the wellness industry. Her Bikram Yoga practice becomes another source, whereby verbal instruction is transformed into neon words. What Wong is undertaking is a process of assemblage and collage, drawing upon specific, codified worlds to bring them into direct conversation. In doing so, she creates a multi-layered experience: a complex reading of the homogenising forces at play in our world and ultimately of the still-crucial drive to create a better system out of the past. A brand-new way.
The full version of this essay by Bradley Vincent is published in Free/State.
This project has been assisted by the Australian Government through the Australia Council, its arts funding and advisory body.