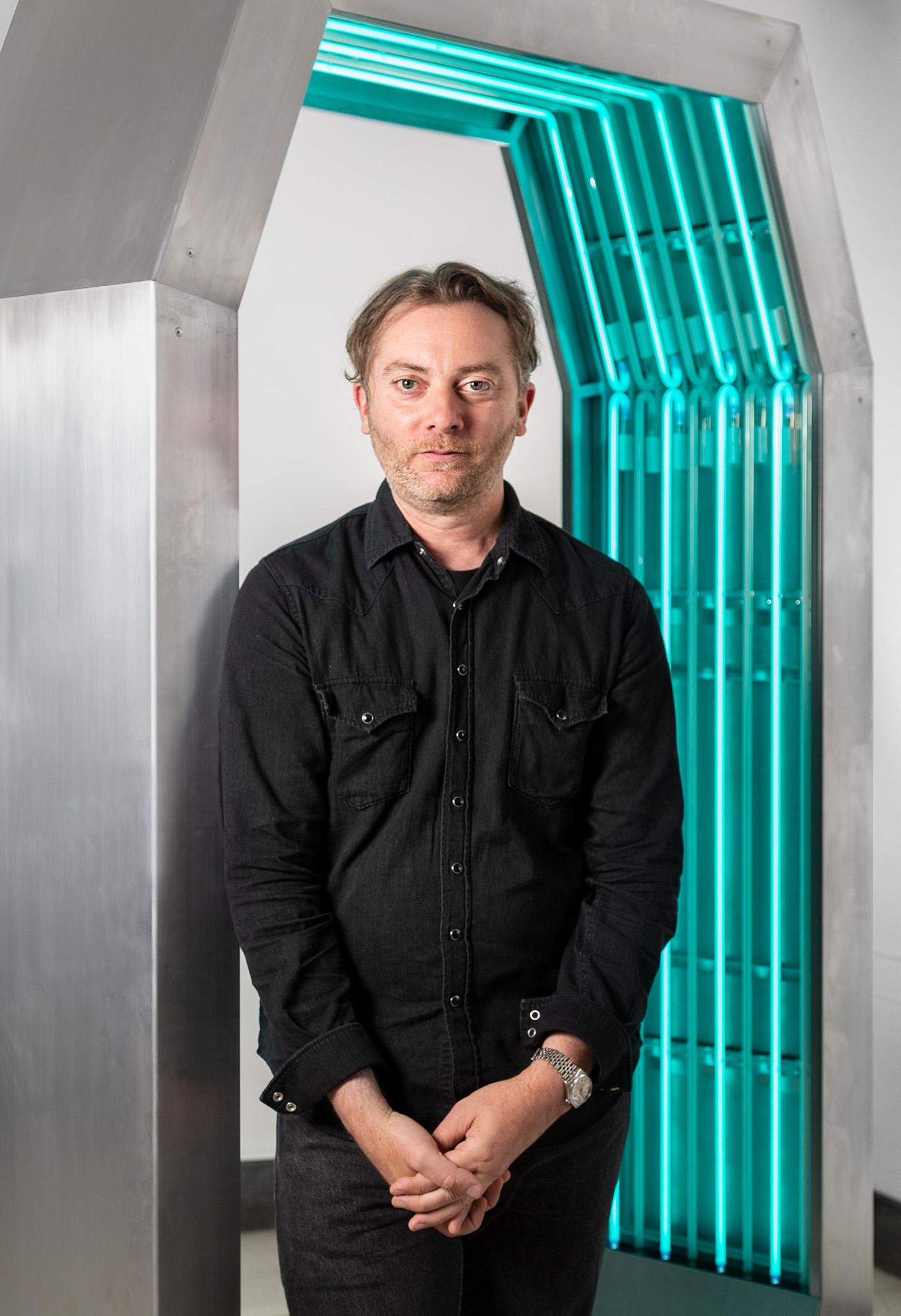 Darren Sylvester
---
Born Sydney 1974
Lives and works in Melbourne
Represented by Neon Parc, Melbourne and Sullivan+Strumpf, Sydney
Darren Sylvester's multi-disciplinary practice involves photography, sculpture, video, music and performance. Usually involving a wide range of pop culture elements and narratives, each medium is given a high-end production sheen or twist to be transformed into a discussion on contemporary ennui, pathos and mortality that is direct, yet inherent with levels of complexity.
Darren Sylvester: set my soul free
By Patrice Sharkey
A truly multidisciplinary artist, Darren Sylvester is also an unashamed fan of pop music. His love of the genre is sincere and fanatic, to the extent that, in 2008, he spent four months producing and performing an album of pop songs, teaching himself how to sing, play guitar and drums, record and mix. Having previously paid homage to Kate Bush ('You should let go of a dying relationship', 2006) and The Carpenters ('I was the last in the Carpenters' garden', 2008), he cites significant admiration for the 1960s American girl group The Shangri-Las, alongside Morrissey, the singer and lyricist from the 1980s British indie band The Smiths, for the way in which their upbeat, catchy music shares stories of pain and tragedy with us.
Three standalone works by Sylvester are included in the Biennial, which, taken together, ruminate on the transience of life.
The first, Transformer, 2020, is a steel archway with cool, blue neon lights that flicker as the viewer passes beneath. A fantastical portal to nowhere, the sculpture appears as if it was stolen from the set of a science fiction film centred around a spaceship. Séance, 2021, the second work, is a largescale photograph depicting a group of people seated around a table, their eyes closed and holding hands, in a moment of collective reverie. The final work, Kite, 2021, features a kite suspended from the ceiling that traverses the gallery on a mechanical circuit. Rather than a graceful flight, a series of spokes jerk the kite around its track, such that it resembles a conjured spirit trapped in its ascent. Sylvester creates with a deft, uncanny touch: in the images and scenes he fashions, we, the viewers, inevitably feel as if we are witnessing events or experiences encountered or lived previously.
Infused with existential yearnings and desires, Sylvester's works cut through the advertising and entertainment we consume. His Biennial presentation speaks to the individual's transportive powers, permitting us the freedom to let go and float away to another place.
The full version of this essay by Patrice Sharkey is published in Free/State.
The works Séance and Kite in this project have been assisted by the Australian Government through the Australia Council for the Arts, its arts funding and advisory body.