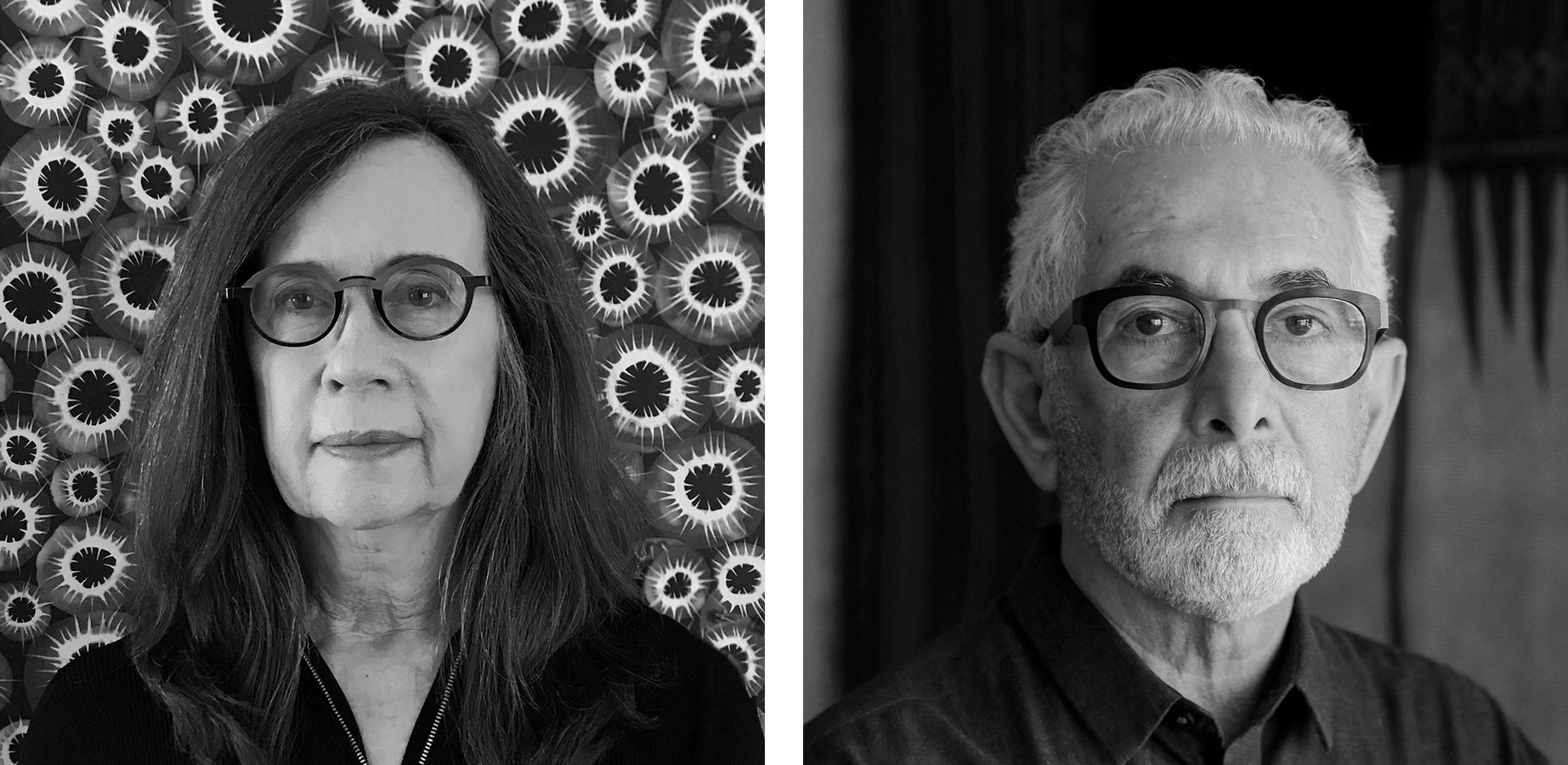 Angela & Hossein Valamanesh
---
Angela Valamanesh, born Port Pirie, South Australia 1953
Represented by GAG Projects – Greenaway Art Gallery, Adelaide and Gallery Sally Dan-Cuthbert, Sydney
Hossein Valamanesh, born Tehran, Iran 1949, died Adelaide, Australia 2022.
Represented by GAG Projects – Greenaway Art Gallery, Adelaide and GREYNOISE, Dubai
Angela lives and works in Adelaide.
For Angela and Hossein Valamanesh, both artists make art inspired by their spiritual connectedness to place. For Angela, born in Port Pirie, South Australia, this connection has an unassailably Australian origin, while for Hossein, having migrated to Australia from Iran as a young man, the sign and symbols of his Persian heritage are often interwoven with his Australian identity. Materiality is a shared concern, one that has evolved from a shared life. The states of being together and alone, a dualism experienced by all couples but intensified when both individuals share a profession, a studio and a home.