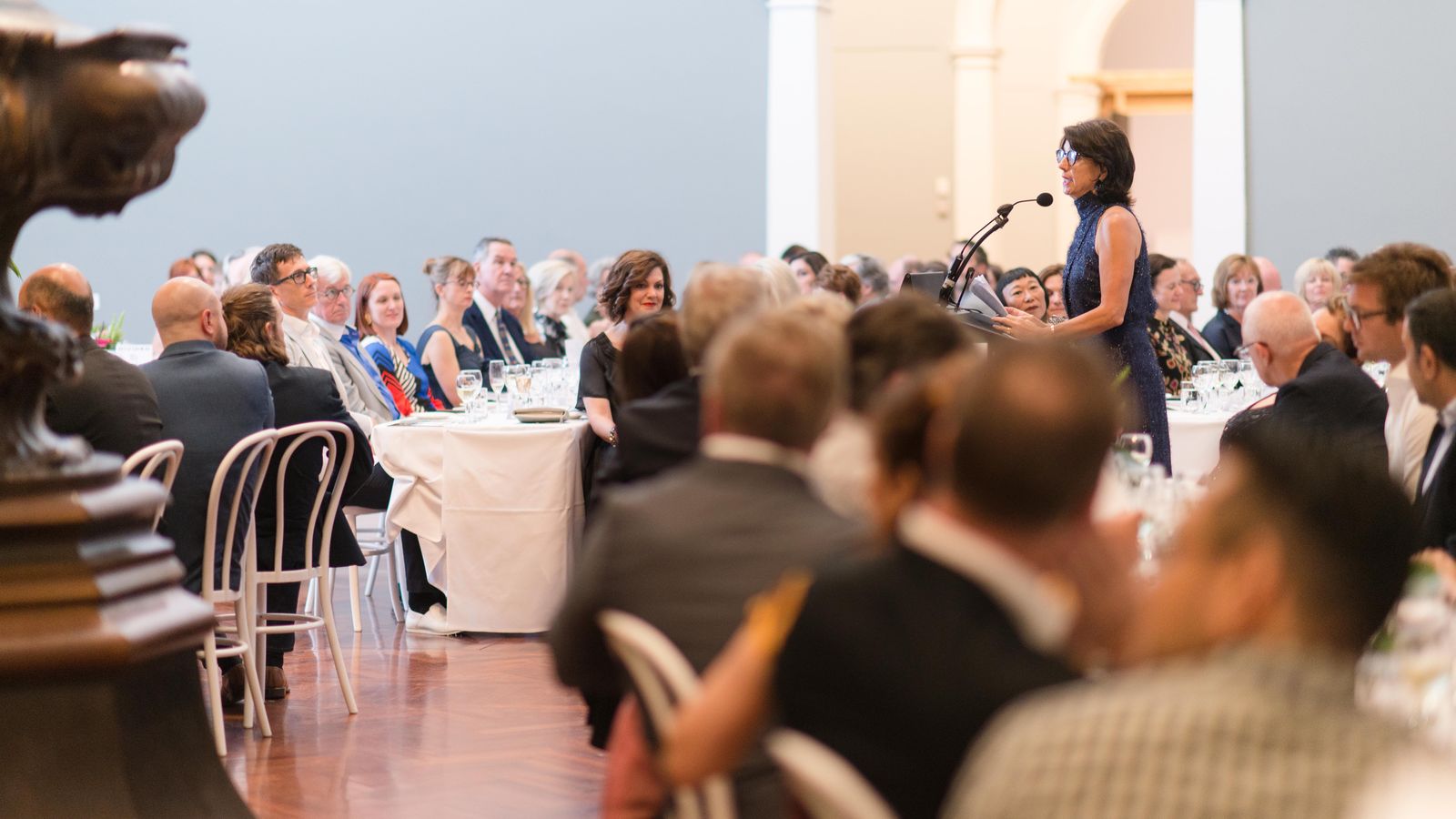 Biennial Ambassadors Program
---
Directly support the work of Australian artists and enjoy exclusive social and educational events.
The Biennial Ambassadors Program is the major fundraising initiative supporting the Adelaide Biennial of Australian Art. The generosity of Biennial Ambassadors will enable the Adelaide Biennial to fund artists, commission works of art, support public programs for schools and families and present the very best survey of Australian contemporary art.
In recognition of their support, Ambassadors will be invited to a tailored program of events during the opening weekend of the 2020 Adelaide Biennial. The program will offer opportunities to meet and socialise with artists and other benefactors, enjoy invitations to exclusive events, receive complimentary membership of Contemporary Collectors and be acknowledged as a generous supporter of the 2020 Adelaide Biennial of Australian Art.
Adelaide Biennial Ambassadors contributions begin at $5000. Ambassadors receive exclusive benefits to the value of $500 with the balance of $4,500 a tax-deductible donation to AGSA.