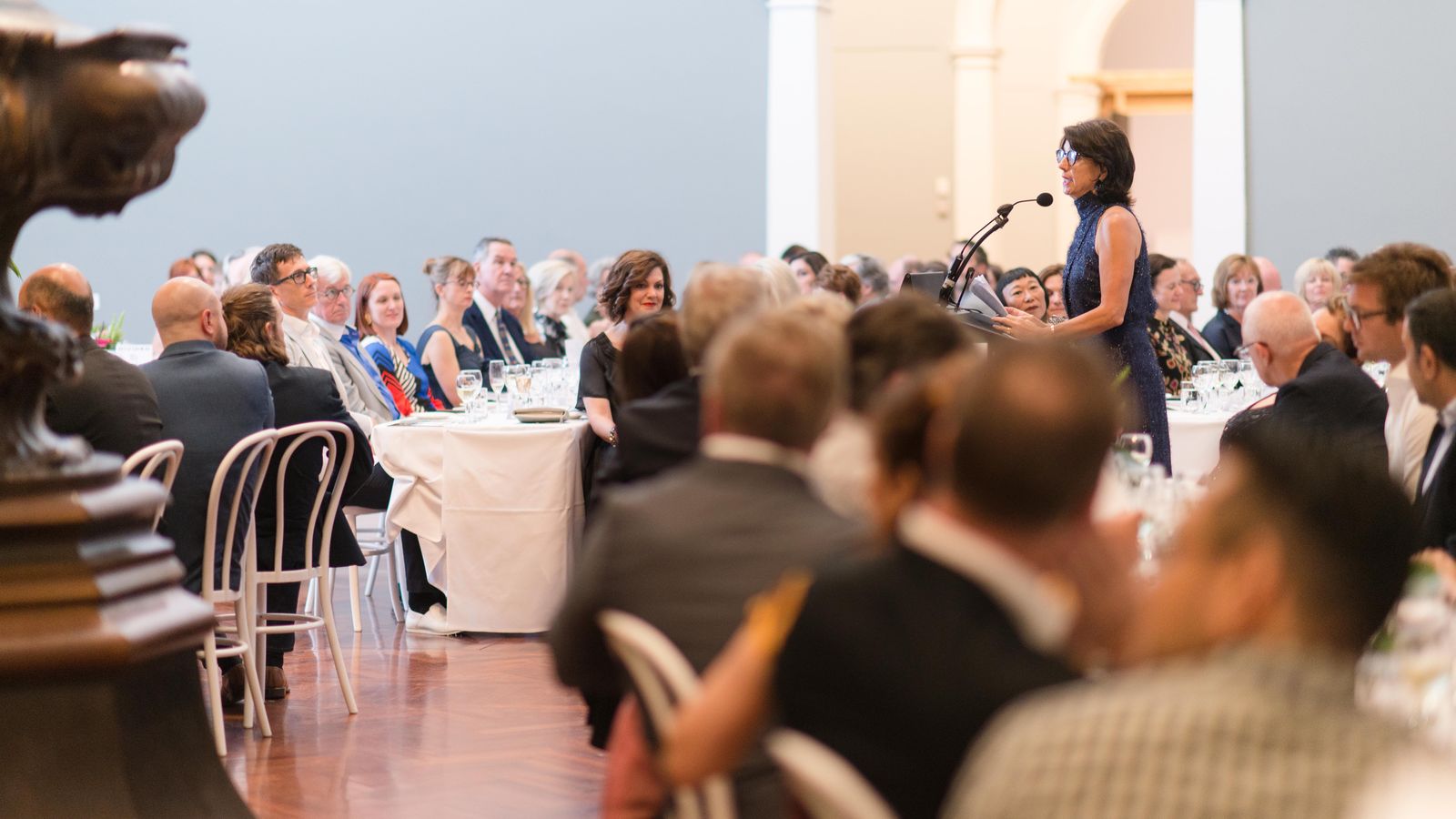 Biennial Ambassadors Program
---
Directly support the work of Australian artists and enjoy exclusive social and educational events.
Since 1990 the Gallery has been presenting the Adelaide Biennial of Australian Art, the country's longest running survey of contemporary Australian art. Become a Biennial Ambassador to directly support the work of Australian artists and have the first chance to experience each iteration of the Adelaide Biennial through an exclusive education and social program.
In 2020 the Adelaide Biennial will celebrate its thirtieth year - there has never been a better time to directly support contemporary art and artists.
Contributions commence at $5000 and all donations are tax deductible.
For more information contact:
Gillian Mercer
Head of Development
T 8 8207 7031
E mercer.gillian@artgallery.sa.gov.au
Rebecca van Essen
Benefaction Coordinator
T 8 8207 7064
E vanessen.rebecca@artgallery.sa.gov.au