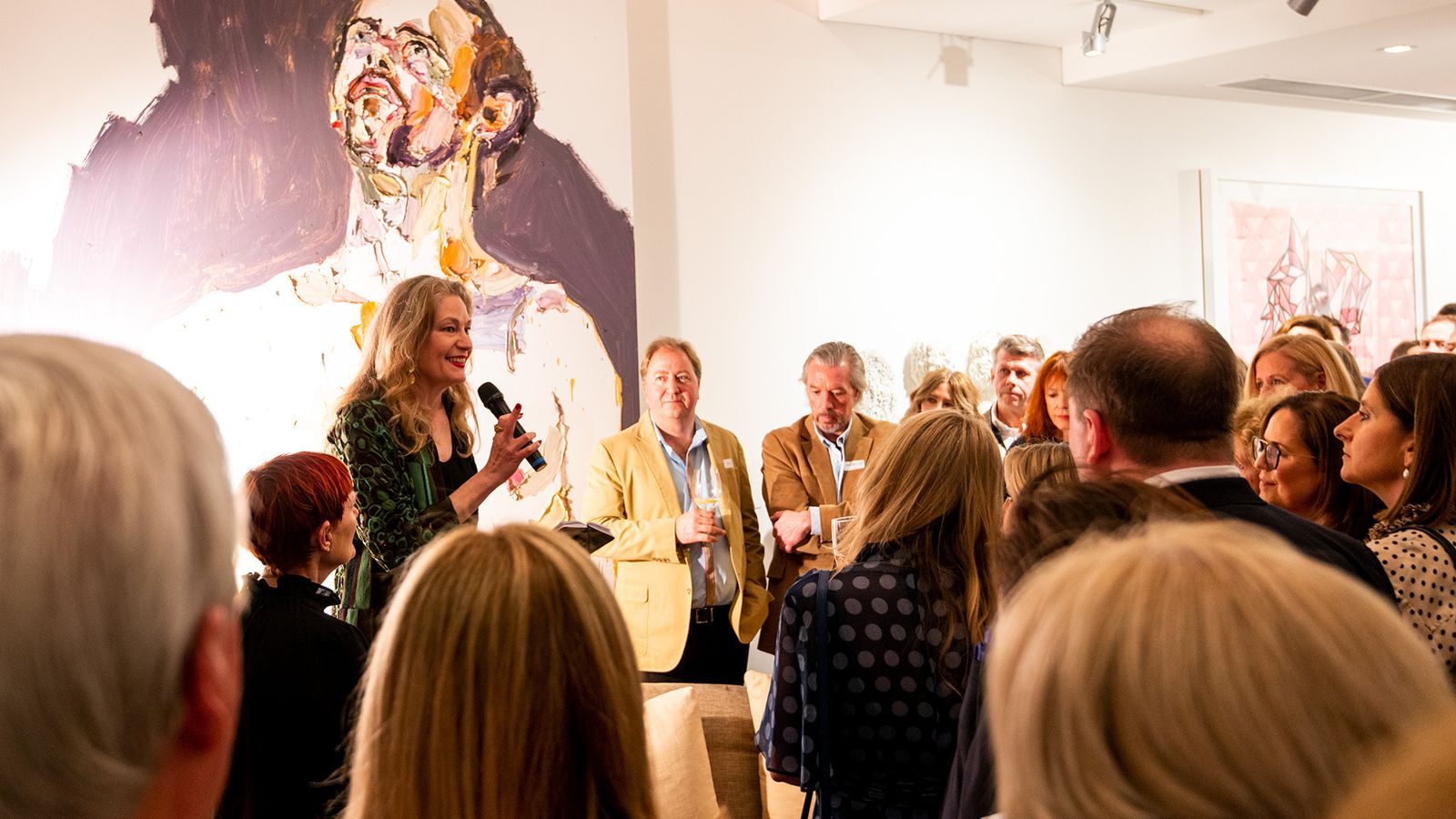 Contemporary Collectors
---
Join a dynamic group of individuals with a shared passion for contemporary art.
Contemporary Collectors are a dynamic philanthropic group dedicated to championing Australian contemporary artists and enriching the growth of AGSA's collection of contemporary art.
Since its inception in 2003, the generosity of Contemporary Collectors has directly funded the acquisition of more than 500 Australian and international works of contemporary art into the collection, with a combined value of over $11 million.
By joining Contemporary Collectors, you will be connected to the art and artists through a unique series of programs and events.
The entry level of support for Contemporary Collectors is $500 tax-deductible annual donation plus a $60 membership fee. Donations can be made annually or by flexible instalments.
In addition to general member benefits, Contemporary Collectors members receive:
access to exclusive digital events and webinars with contemporary artists from around the world
an invitation to AGSA's annual gala dinner
acknowledgement of your support on the Donors' Board in the AGSA Vestibule and in the Foundation Annual Report. Members at Benefactor level and above are also acknowledged in the AGSA Magazine and the AGSA website.
travel opportunities to national and international art destinations from 2021
invitations to social occasions in the homes of private art collectors
preferential purchases of limited-edition works by contemporary artists
Contemporary Collectors benefaction levels

| Benefaction Level | Gift Amount | Membership Duration |
| --- | --- | --- |
| Member | $560 | 1 year |
| Fellow | $5,000 to $24,999 | 1 year |
| Benefactor | $25,000 to $49,999 | 10 years |
| Guardian | $50,000 to $99,999 | 10 years |
| Principal | $100,000 to $249,999 | 15 years |
| Governor | $250,000 or more | Lifetime |
In determining a member's level of benefaction, donations are cumulative. Members remain at their level of benefaction by making an annual donation of $560 a year.
Gifts of significant Contemporary works of art can be made through the Australian Government Cultural Gifts Program which provides tax incentives to encourage gifts of culturally significant items from private collections to Australia's public art galleries.