Sonja Carmichael and Elisa Jane Carmichael
---
Inspired by Minjerribah (North Stradbroke Island) to explore contemporary materials and techniques
Sonja Carmichael is a Ngugi woman belonging to the Quandamooka people from North Stradbroke Island in Queensland. She works specifically in the medium of fibre basketry and woven sculpture and has revitalised traditional weaving techniques. Her work is informed by her family's deep cultural connections to the land and seas of Minjerribah, or North Stradbroke Island. In her practice, she draws inspiration from the many stories connected to traditional Quandamooka weaving and also explores contemporary materials and techniques – in particular, discarded 'ghost nets' and fishing lines. In using these materials, she expresses her concerns about the preservation of the natural environment.
An active member in her community, Carmichael is a leader in the regeneration of Quandamooka weaving, passing on cultural knowledge and skills through workshops, exhibitions and field research.
Elisa Jane (Leecee) Carmichael, Sonja's daughter, is a Ngugi woman belonging to the Quandamooka people of Moorgumpin (Moreton Island) and Minjerribah (North Stradbroke Island), Queensland. She is multi-disciplinary artist who works across the mediums of painting, textiles and weaving. Her practice visually explores the beauty of nature and her surrounding environment, drawing inspiration from her cultural identity and heritage. Her contemporary explorations of Quandamooka weaving provide a modern and unique twist on this enduring cultural tradition.
What is a cyanotype?
Cyanotype is an analogue photographic printing process that produces images in a dark blue hue. The word cyan comes from the Greek word meaning 'dark blue substance'. The process was pioneered byBritish botanist and photographer Anna Atkins in 1842 to record her botanical specimens and was then used by engineers to create copies of technical drawings, later referred to as blueprints. The cyanotype process requires a mixture of two iron compounds, which is used to coat a heavy paper or fabric. Objects (flowers, plants, leaves – anything that has a distinctive shape) are then placed on top of the paper in low light and exposed to UV light. The paper or fabric is then washed in water to create a blue print.
What do you associate with the colour blue?
Research what the environment is like in Minjerribah. Locate Minjerribah on a map and now find a place on the opposite side or end of Australia. How do these two places differ?
Ways of life for Quandamooka people changed dramatically with colonisation. Access to traditional land was denied, and language and cultural practices were silenced or controlled. As a result, traditions such as weaving were interrupted for a period of time. How do the works of art made by the Carmichaels preserve and maintain culture?
Investigate the history of cyanotypes – why have the artists used this technique? What qualities do cyanotypes have which can't be replicated with photography, drawing or even digital reproductions?
Hear from Sonja and Elisa on the NITV Podcast.
Fibre art, drawing and intergenerational making
The collaborative installation Wunjayi (today) by Sonja and Leecee Carmichael comprises handwoven forms and string, found objects and large-scale cyanotype textiles. This work celebrates the resilience of Quandamooka tradition today, through an intergenerational expression of saltwater identity and culture.
Wunjayi (today) includes knotted gulayi (Quandamooka women's bag) woven from ungaire (freshwater swamp reeds). The bag is filled with yugari (also referred to as pipis) and surrounded by quampie shells, as well as hand-rolled talwalpin (cotton tree) string, a coiled coolamon (used to carry water), and contemporary talwalpin and ginyingara (oyster) sculptural forms created by Leecee. As Freja Carmichael, Leecee's sister, describes in the catalogue essay, 'this collection of forms sourced or made from the land and sea celebrates the ongoing richness of Country and ancestral memory embodied in living materials'.
These objects are then used to create the large cyanotype prints, which Sonja and Leecee make together and are developed through the technical assistance of photo media artist and friend Renata Buziak. Each cyanotype records the shape of the woven forms and shells when they are placed on the textile surface and exposed to UV light, thus leaving a trace or impression of the objects. Freja Carmichael explains that the layering of the objects onto the cyanotype is a metaphoric expression of the meanings and experiences of Quandamooka people, which is embedded in the sands, lands and waters of Country.
Leecee describes the cyanotypes as being 'deep like the ocean and allow the viewer to see inside the weaves'. The blue pigment also references the rich colour of the Quandamooka sea.
Water provides for us and protects us. We travel across the bay to the island and being on the water is home. We must keep our waters safe like they have kept us safe for hundreds of thousands of years. My grandma would say "water is the living springs of Mother Earth"
Ways of life for Quandamooka people changed dramatically with colonisation. Access to traditional land was denied, and language and cultural practices were silenced or controlled. As a result, traditions such as weaving were interrupted for a period of time. How do the works of art made by the Carmichaels preserve and maintain culture?
Research other women artists who use fibre in their works, such as Carly Tarkari Dodd, Helen Ganalmirriwuy Garrawurra, Yvonne Koolmatrie, Shirley Macnamara, Judy Watson and Lena Yarinkura. Compare their use of techniques to the those used to make the objects in Sonja and Leecee Carmichael's installation. Conduct an analysis for each artist and their work. Consider the following and record your findings:
- Where does each artist source their materials?
- What time of year are they collected?
- Are the materials treated in a specific way?
- How durable are the materials?
- Does the object (made from the fibre) have a function? For example, what was the object used for?
- Is there a balance between form (the way the object/fibres look) and function (how the object may be used)?
- What other elements are required to make the materials usable – for example, sun, water, salt, fire?
Collect an object from around your school environment that reminds you of this place. For example, it might be a leaf from a tree that grows nearby or a piece of sports equipment you use. Create an impression in clay of this item as a way of capturing your experience of school. Take this impression home as a gift for your family.
Sonja and Leecee are mother and daughter who create their works together. Create a work of art with someone in your family either from an older or younger generation than yourself. Perhaps you could draw a portrait of each other or make a sculptural representation of where you live using textiles or objects from around the home.
Creating your own blueprints
Sonja and Leecee's works are informed by their family's deep cultural connections to the land and seas of Minjerribah (North Stradbroke Island). Consider the place where you live and go to school. What is the environment like in these places you are connected to? Go on a walk around your home or school and look closely at the textures of surfaces – natural (plants, leaves, flowers) and human-made (buildings, footpaths etc).
Create a 'blueprint' of the place where you live by taking rubbings of surfaces using only different shades of blue. Consider your composition, including balance and repetition. Tip: We have created texture boards from things found around the home to use for our rubbings.
A blueprint is a reproduction of a technical drawing, often used in architecture and engineering industries. This process was introduced in 1842 and allowed for rapid and accurate reproduction of an image. Of course, today the blueprint is obsolete, replaced by computer design programs – but the images themselves are still beautiful to look at as a record of a particular place or building. Create a blueprint drawing of your own culture. Take a look below at how Tom Readett our Tarnanthi Education Officer responded to this activity. Tom has created a digital drawing but you could use white conte on blue paper.
Step 1
Brainstorm! What objects of significance do you have in your home or objects or traditions that are important to your family or associated with your culture? Tom selected his guitar, guitar pick, some plants and a small camel soft toy he got as a child.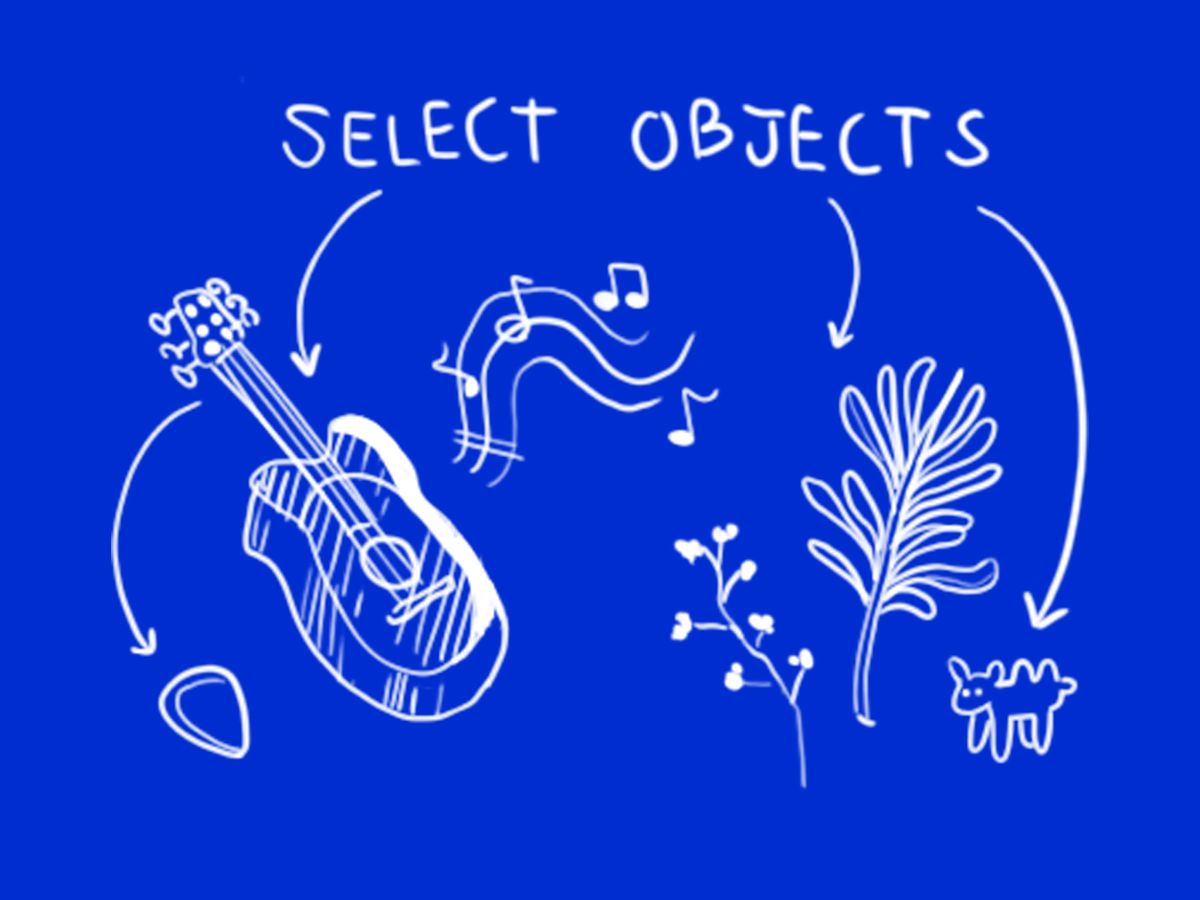 Step 2
Arrange these objects in an interesting composition. Tip: Consider your use of positive and negative space when arranging your objects.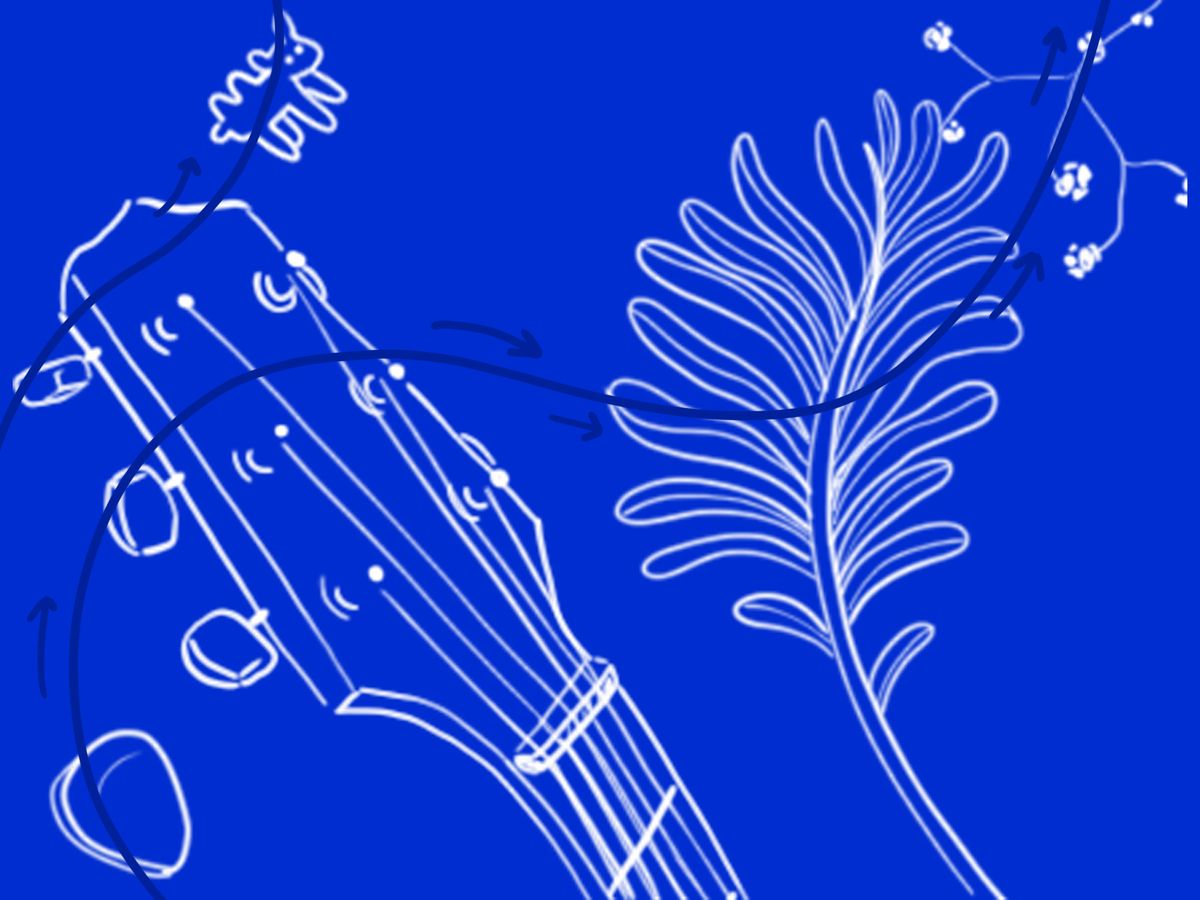 Step 3
Create or select a blue background. This can be created digitally as Tom has done, or with a wash of watercolour or acrylic paint. Tip: If you are using the wax candle method you will need to do your (invisible) drawing first, then paint over with watercolour paint.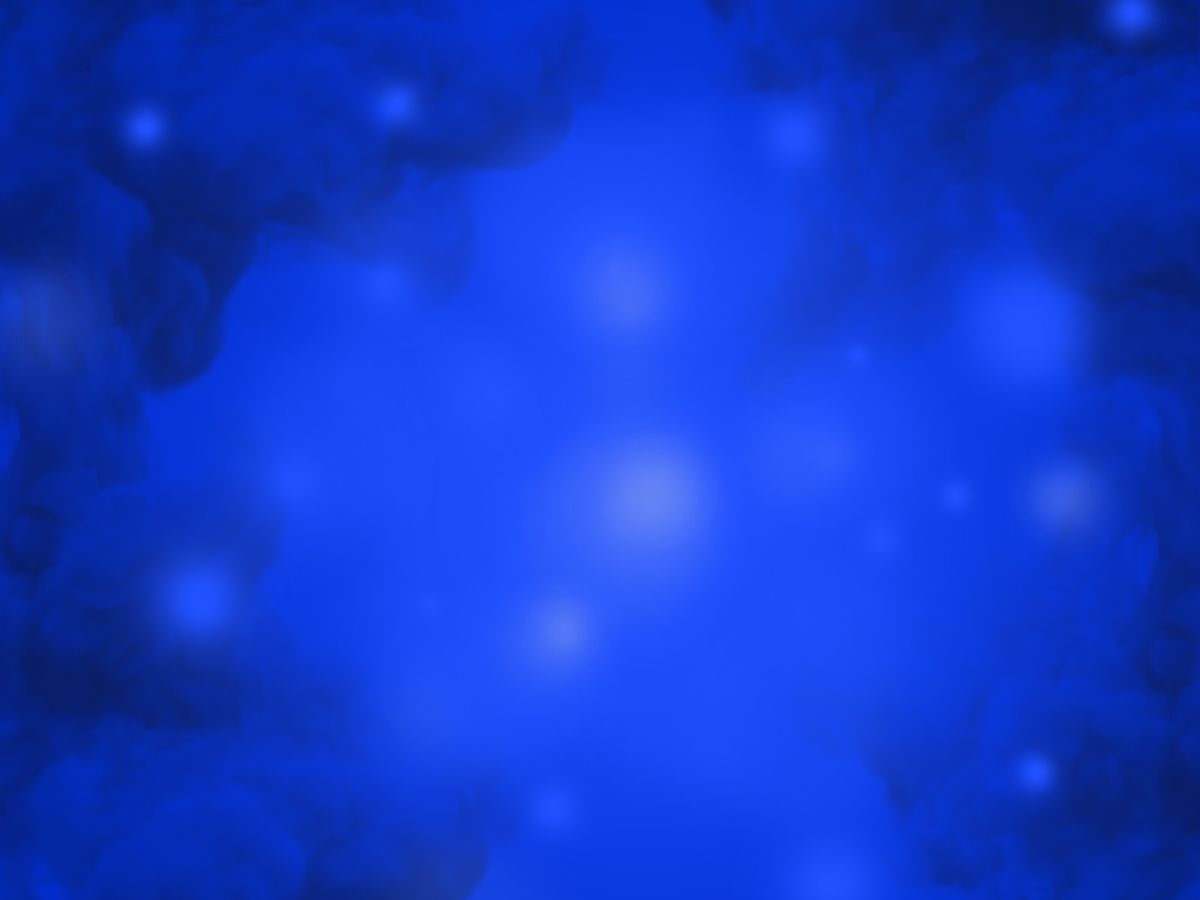 Step 4
Draw your composition using onto your blue background. By using white we are naturally inverting the colours. Experiment with softer marks and bold marks, can you make your object glow?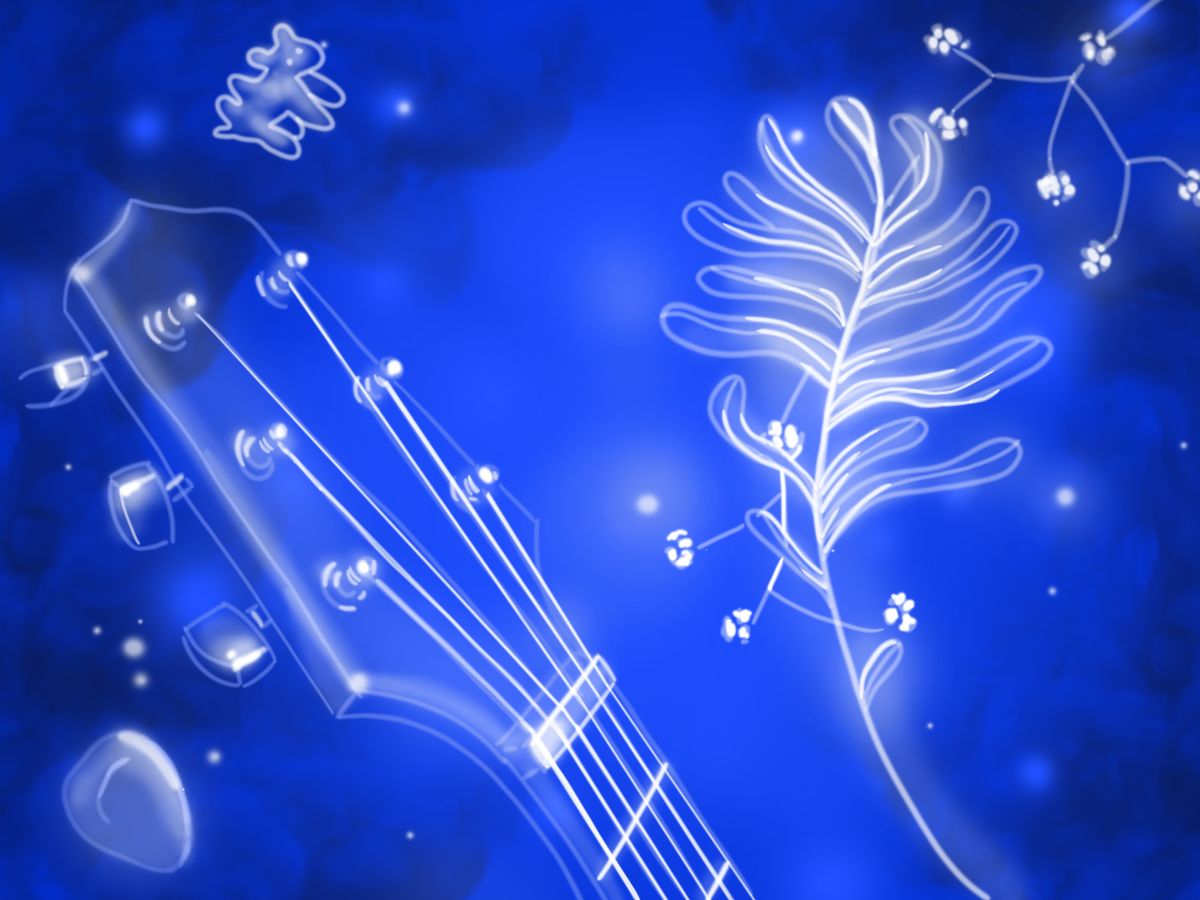 Blueprints can also be created using candles and watercolour paint. Tip: This activity is ideal for early years and primary students.
Step 1
Think of something that reminds you of home. We've decided to use the flower Purple Heart (Setcreasea pallida) as the inspiration for our wax painting.
Step 2
Draw your subject matter on an A3 piece of white paper using a wax candle. Apply pressure with the candle to ensure enough wax builds on the paper so it will resist the watercolour paint. You won't be able to see your marks so this is a good exercise to practice blind contour drawing!
Tip: Depending on the size of your candle, you may need to use a larger sheet of paper so that you can achieve more detail in your drawing.
Step 3
Reveal your drawing by painting over it with blue watercolour paint. Start at the top of your paper and work your way down. Only paint over the wax with one stroke - if you paint over the wax too much it will no longer resist the paint.
Step 4
Now that you have one blueprint, why not try again! Experiment with the amount of paint and water you use over the top of a new drawing as well as the amount of pressure you apply with the candle.
Illustrations by Thomas Readett, Tarnanthi Education Officer.