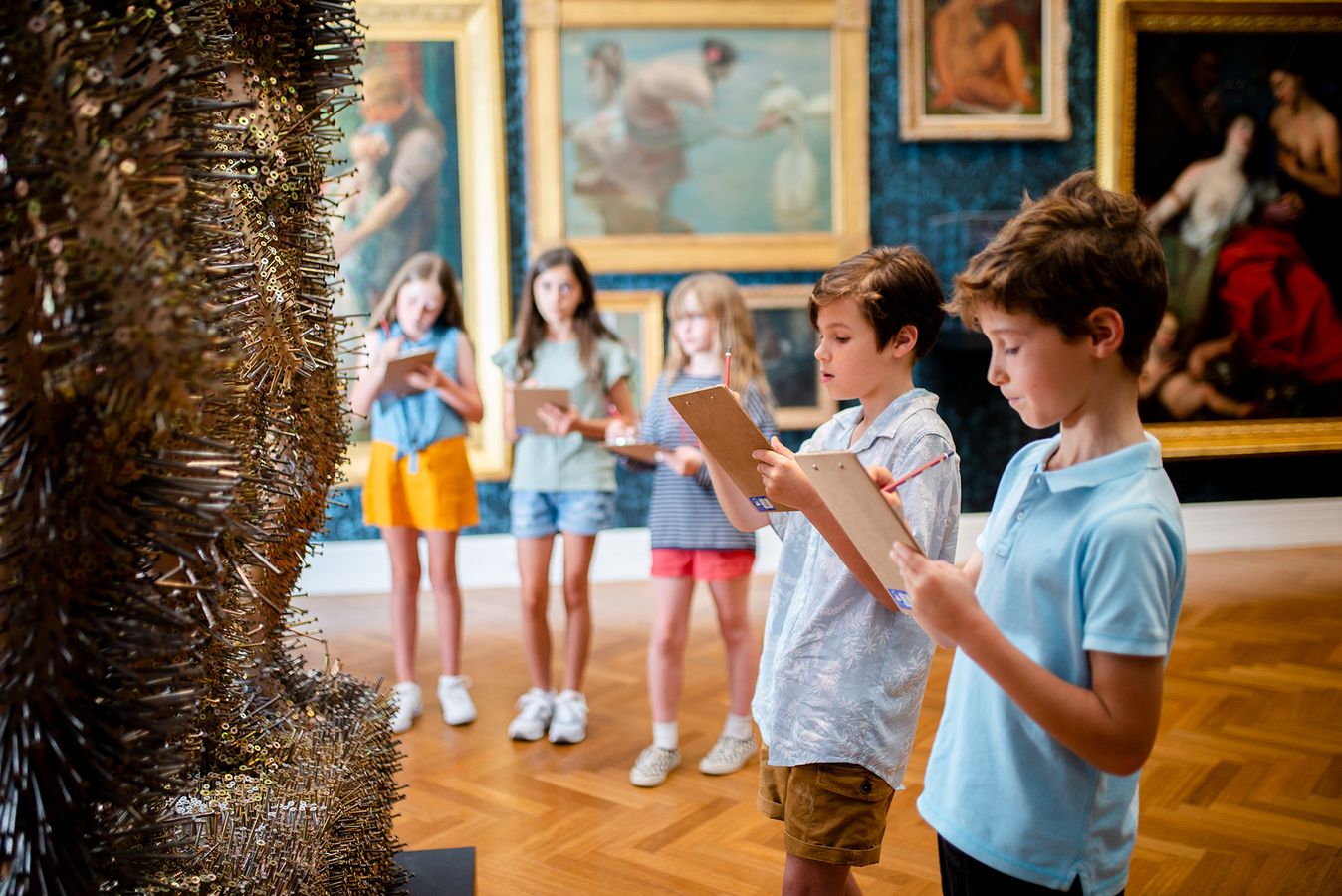 Drawing in the Gallery - Texture, light, colour and shape
---
Take a sketch tour exploring texture, light, colour and shape with works of art in AGSA's collection.
Our trained facilitator will introduce students to works of art in the permanent collection with an opportunity to learn about art elements and principles using drawing exercises as a tool for observation while they let their imagination run wild.
Bookings by request
$270 class, $180 equity/country class, 50min
Suitable for Years 1-7, maximum 15 students

Bonus
This workshop will also include a complimentary copy of AGSA's Art School in a Box for you to take back to your school.
Booking Confirmation
Your booking will be confirmed via email within three working days.