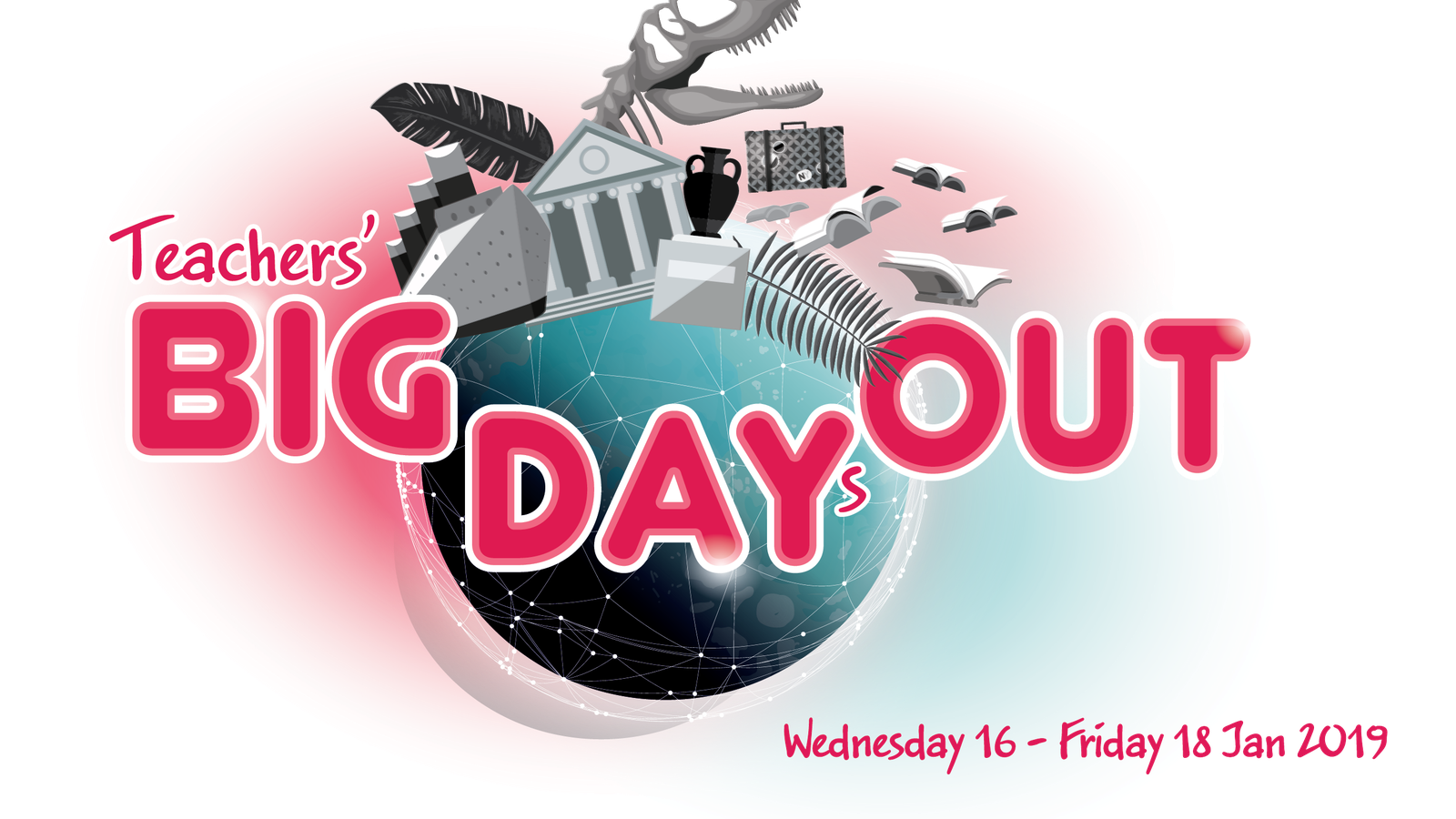 Education
/
Special Event
Teachers' Big Days Out
---
Adelaide's major cultural institutions present professional development programs for educators.
This January, Adelaide's major cultural institutions come together to present a series of professional development programs for educators.
With a range of learning opportunities across all year levels and multiple teaching areas, the three-day program is designed to assist and enhance your planning for the school year ahead.
When
Wednesday 16, Thursday 17 & Friday 18 January 2019
Where
Adelaide Botanic Garden
Adelaide Festival Centre
Adelaide Zoo (Zoos SA)
Adelaide Oval
Art Gallery of South Australia
Ayers House
Centre of Democracy
South Australian Maritime Museum
Migration Museum
Maritime Museum
National Motor Museum
Parliament House
SA Water
South Australian Museum
State Library of SA
What
Please note the following sessions are at capacity:
Session 2 – Adelaide Botanic Gardens, SA Water
Session 3 - Adelaide Zoo
Session 4 – Adelaide Zoo
Session 5 – Problem Finding at AGSA
Session 6 - Creative writing at Ayres House
Session 7 – Adelaide Festival Centre
Session 8 – Adelaide Oval and State Library 'where's the evidence'.
There are still over 70 sessions to choose from and some of the above sessions are repeated on the timetable so you may need to select them at an alternative time slot.
Download the full program
Download the timetable
In addition to the full program of events, Mickey O'Brien will deliver a Welcome to Country and this year's Keynote speaker is Fiona Young
Also included:
Welcome morning tea
Discount at selected restaurants, cafes and book shops
Professional learning certificates for each session attended
Drinks and nibbles at the Learning Showcase
Educator's goodie bag
Registrations have now closed for the Teachers' Big Days Out. For those who have purchased a ticket we look forward to seeing you Wednesday at the Bragg Lecture Theatre, Adelaide University from 8am.
If you have any enquires please call 8207 7065