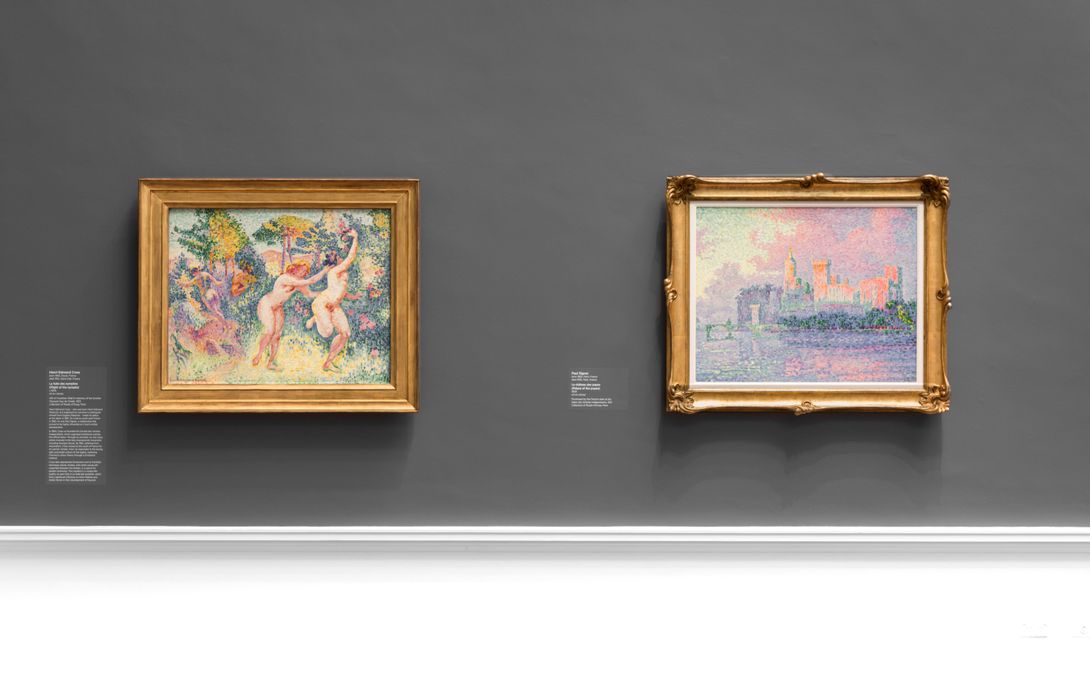 True Colours
---
Kylie Neagle introduces the Colours of Impressionism resource
Colours of Impressionism: Masterpieces from the Musée d'Orsay presents a new opportunity to unpack one of the most fundamental elements in the history of art – colour. Much like the exhibition itself, the Gallery's interpretive resource focuses attention on the crucial role that colour plays in painting. The example of the French Impressionists provides a springboard for learning about key shifts in painting techniques and styles, developments in pigment production and the ways by which we 'read' colour.
The interpretive resource celebrates colour and enables connections to be made between artists across time and place, from New York's colour field painters in the 1950s and 1960s, to contemporary Australian artists such as Nike Savvas and Kristian Burford, both of whom feature in the 2018 Adelaide Biennial of Australian Art: Divided Worlds. After using the resource, students will be better equipped to engage with both historical and contemporary works of art in the collection.
The Colours of Impressionism resource establishes the foundation on which colour can be dissected and analysed. Following a discussion of the basic concepts of colour theory, the resource provides pivots to enable students to examine the science of how we see and respond to colour. Students will also be presented with opportunities to investigate the methods devised by Impressionist painters to capture fleeting atmospheric effects, including the reflection and refraction of light. The relationship between art and science is addressed not only in an optical sense, but also by delving into the history of how pigments were developed. The curious and sometimes distasteful methods for making pigments discussed in the resource make for intriguing reading for learners of all ages.
For example, crimson was derived from the dried bodies of kermes, a scale insect that fed on a type of oak, Quercus coccifera, found in the Mediterranean. The vibrant pigment known as Indian yellow on the other hand was made from the urine of mango-fed cows. And for hundreds of years, one small area in northern Afghanistan was the only known source of the semi-precious stone lapis lazuli, used to make ultramarine, a rich deep-blue pigment more precious than gold. (A synthetic ultramarine was finally formulated in the early nineteenth century.)
Many of these original methods are now obsolete, but the pigment known as lead white – which has been around since antiquity – continues to appeal to contemporary painters, despite its toxic properties. In fact, this type of white contains the highest quantities of lead of all its peers on the palette.
Colour is a multifaceted topic and these comprehensive stories will be woven into the Gallery's many learning programs to enable students to see colour – and art – in a new light.
Kylie is Education Officer at AGSA, a position supported by the Government of South Australia through the Department for Education. This article first appeared in AGSA Magazine Issue 30, 2018