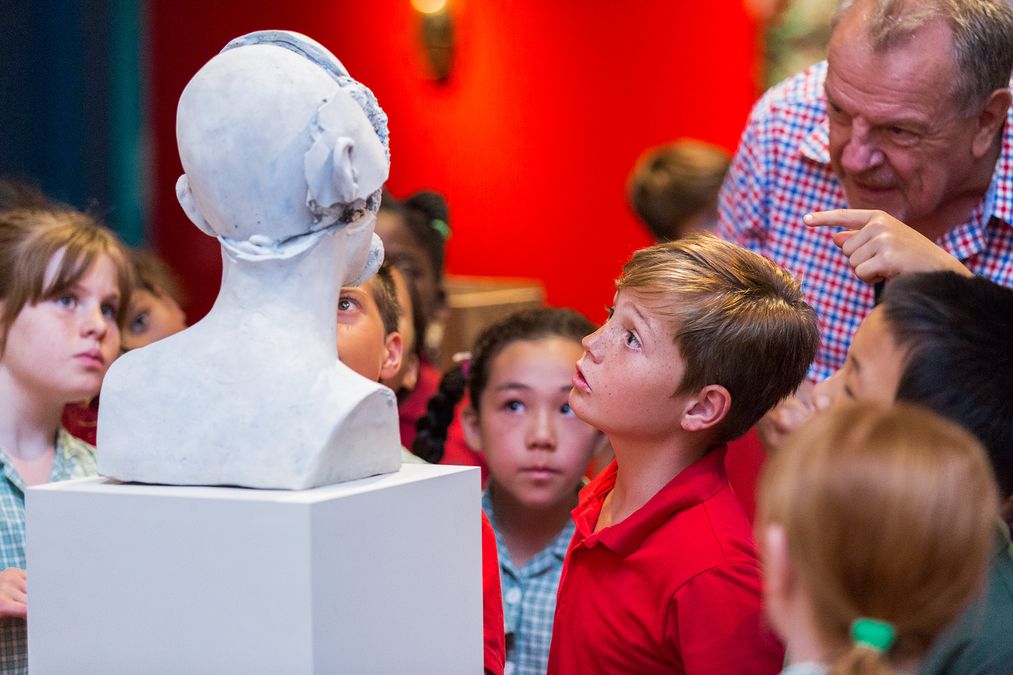 There's always more to discover
---
Kylie Neagle highlights the opportunities for multifaceted learning
Many educators and their students visit the Gallery to learn about the history of art. Although art is an important area of study in its own right, the works themselves may also need to perform another function – learning about multiple disciplines – in order to warrant a full-day excursion. As STEM (science, technology, engineering, mathematics) gains momentum in the education sector, teachers are seeking innovative ways to weave the arts through several learning areas. A visit to the Gallery can achieve this objective.
The newly installed displays of Australian art in galleries 6, 7 and 17 explore the changes that occurred across the nation following the Second World War, enabling educators to address key content areas in the subjects of visual arts AND history. The rehang offers many opportunities for students to develop their critical and creative thinking and to enhance their understanding of Australian history, as outlined in the Australian curriculum.
To complement these new displays, an education resource has been produced with support from the Wood Foundation. This resource highlights the significant works in the collection that illustrate aspects of Australia's history and makes connections with other works of art, thus providing a comprehensive and coherent narrative. Through 'responding' and 'making' activities that encompass several learning areas, students' experiences are enriched, while their understanding becomes more expansive and multilayered. In addition to engaging in guided or self-guided gallery tours, students from a variety of year levels can attend workshops or try their hand at the activities offered in the Studio.

Kylie is Education Officer at AGSA, a position supported by the Government of South Australia through the Department for Education. This article first appeared in AGSA Magazine Issue 41, 2017.