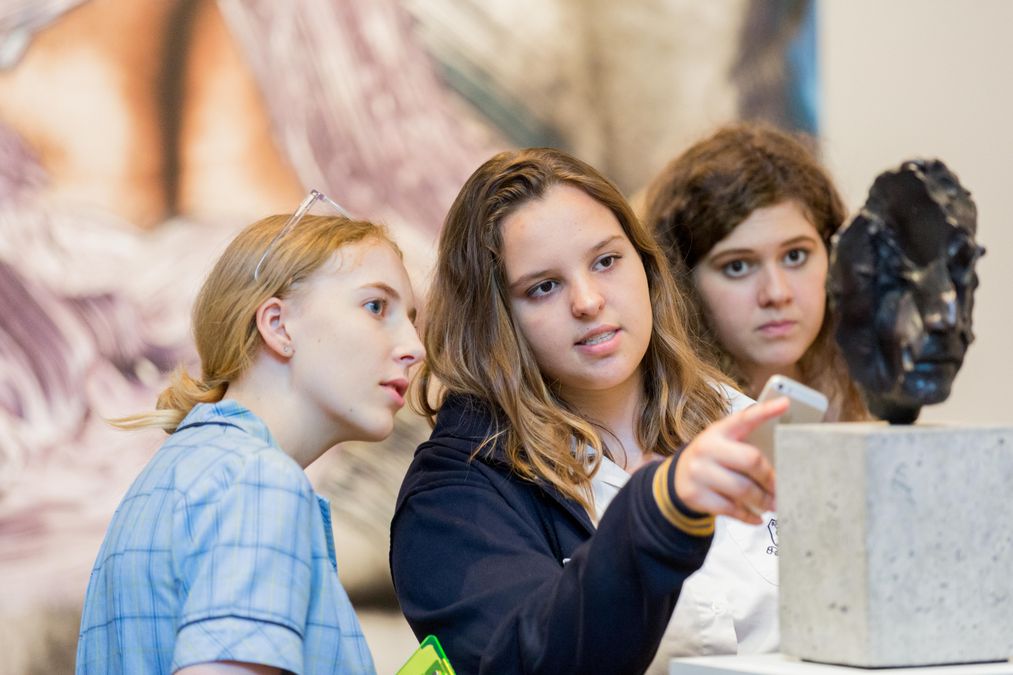 New directions in learning
---
Kylie Neagle previews the philosophy behind AGSA Education
In the classroom, students learn best when new material is presented in a way that enables them to connect to what they already know and understand. Learning in the Gallery is not dissimilar, as it provides context to contemporary visual stimuli. By looking at contemporary art through a historical lens, or vice versa, the Gallery presents a teaching method, not merely content.
The Gallery has embraced this notion of looking at our past through our present, as evident in the 'interventions' of Aboriginal and Torres Strait Islander art in the Elder Wing of Australian Art and the dynamic, frequently changing displays in the Melrose Wing of European Art. This curatorial premise – which coincidentally doubles as a teaching strategy for educators – is also apparent in the current exhibition Versus Rodin: bodies across space and time. Its title is apt when considering this major exhibition as a catalyst for enhancing students' understanding of art history and for considering issues associated with emotional intelligence and identity.
This diverse exhibition will undoubtedly pique the interest of students of any age and enhance their understanding as they and educators look, make connections and discuss the works. Educators can also unwind from the teaching week, network and share curriculum viewpoints with colleagues as part of the Gallery's Educator CONNECT program, which coincides with selected First Friday events.
Kylie is Education Officer at AGSA, a position supported by the Government of South Australia through the Department for Education. This article first appeared in AGSA Magazine Issue 27, 2017.