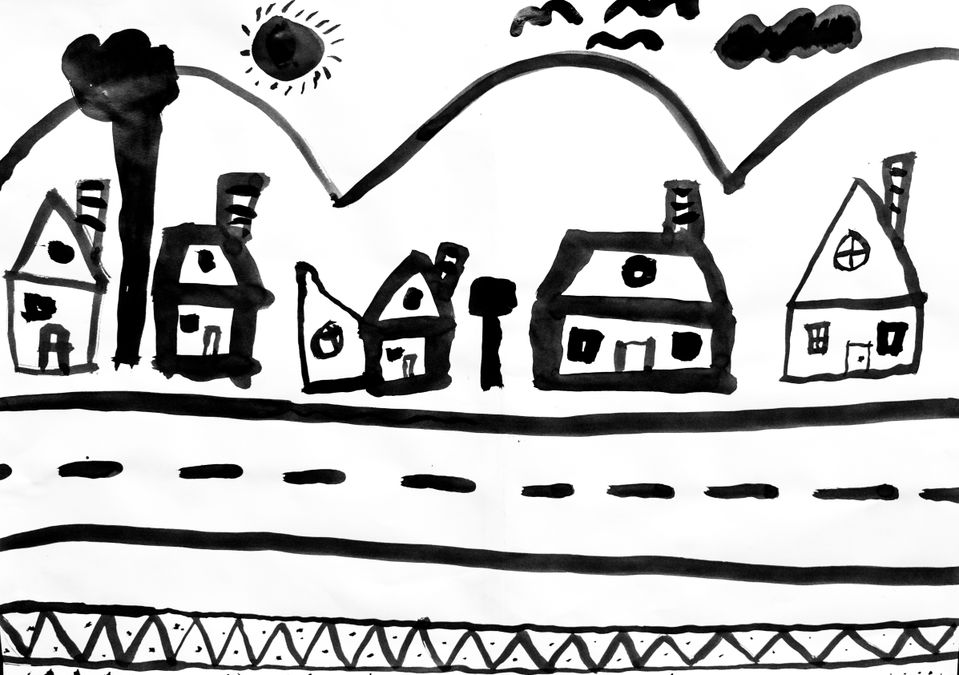 Betty Muffler in schools – the Tarnanthi effect
---
KYLIE NEAGLE, WITH Arts educator Arlon Hall
The ripple effect of an exhibition such as Tarnanthi can at times be immeasurable, particularly as artist videos and online education resources expand and stretch the reach of Aboriginal and Torres Strait Islander artists featured in the exhibition. The longevity of these resources means that Tarnanthi continues to permeate classrooms throughout the country, and indeed, the world, long after an exhibition has concluded.
In 2020, for the first time, AGSA Education developed an entirely online education resource for Tarnanthi 2020's feature exhibition, Open Hands, which highlighted the work of the renowned ngangkari(traditional doctor) and Pitjantjatjara artist Betty Muffler. The resource included artist videos, curator talks and making-and-responding ideas for the classroom.
Muffler grew up at the Ernabella Mission in Pukatja in the APY Lands, following the displacement and death of family members in the aftermath of the British nuclear testing at Maralinga and Emu Field in the middle of last century. Witnessing the devastation of country and surviving this experience motivate her recurring depiction of healing sites, with the intensity of her connection to these places becoming the subject of her paintings entitled Ngangkari Ngura (Healing Country).
Muffler's work continues to be a favourite among teachers and students of all year levels. With restrictions impacting upon school visitation, some teachers have relied on our online resource to introduce their students to the work of Muffler, such as Arlon Hall, art teacher from Nuriootpa High School, South Australia, who submitted the following piece describing a project undertaken at the school. Inspired by Betty Muffler's work and titled 'Sense of place', the project used AGSA's online education resources:
Students Austin Grigg, Aiden Grigg, Blake Brennand, Branden Sparks, Riley Scholz, Thorn Crowhurst from the Inclusive Education Centre at Nuriootpa High School form 'The Art Masters'. Together they explore a range of techniques and concepts that stretch and celebrate their critical and creative-thinking and making skills.
This year the students investigated and responded to the drawings of Betty Muffler. We utilised AGSA Education resources to gain an understanding of Muffler's work, which supported the initiation of class discussion while viewing her work online.
Students then explored drawing with ink while using Chinese ink brushes. They first created line images after picking words out of a hat (zig zag, organic, broken etc.) – this was one of the activities featured in the online resource.
Inspired by Muffler's connection to place, students created individual drawings based on a connection to place or something that had been handed down to them from their family, or a combination of both. Students then translated these drawings into A2 drawings and also engaged in a collaborative large-scale ink drawing, where they chose elements of their own drawings and incorporated them into a large composition.
The students themselves commented on their work developed as part of the project. Austin Grigg wrote:
We did the ink drawing, my work is about Hahndorf in The Adelaide Hills, it is a beautiful place. I visited Hahndorf with my family where we walked the main street and looked at some shops.
And Aiden Grigg said:
I used ink on paper to create my work. My work is about the things I like, I have placed these things in the river. I really like being in and around water. I also like the beach. I was influenced by Betty Muffler's pattern and line work.
Are you a teacher (or do you know a teacher) who is using our resources in their classroom programs? We would love to see the great work your students are creating in response to works of art in AGSA's collection, please get in touch education@artgallery.sa.gov.au