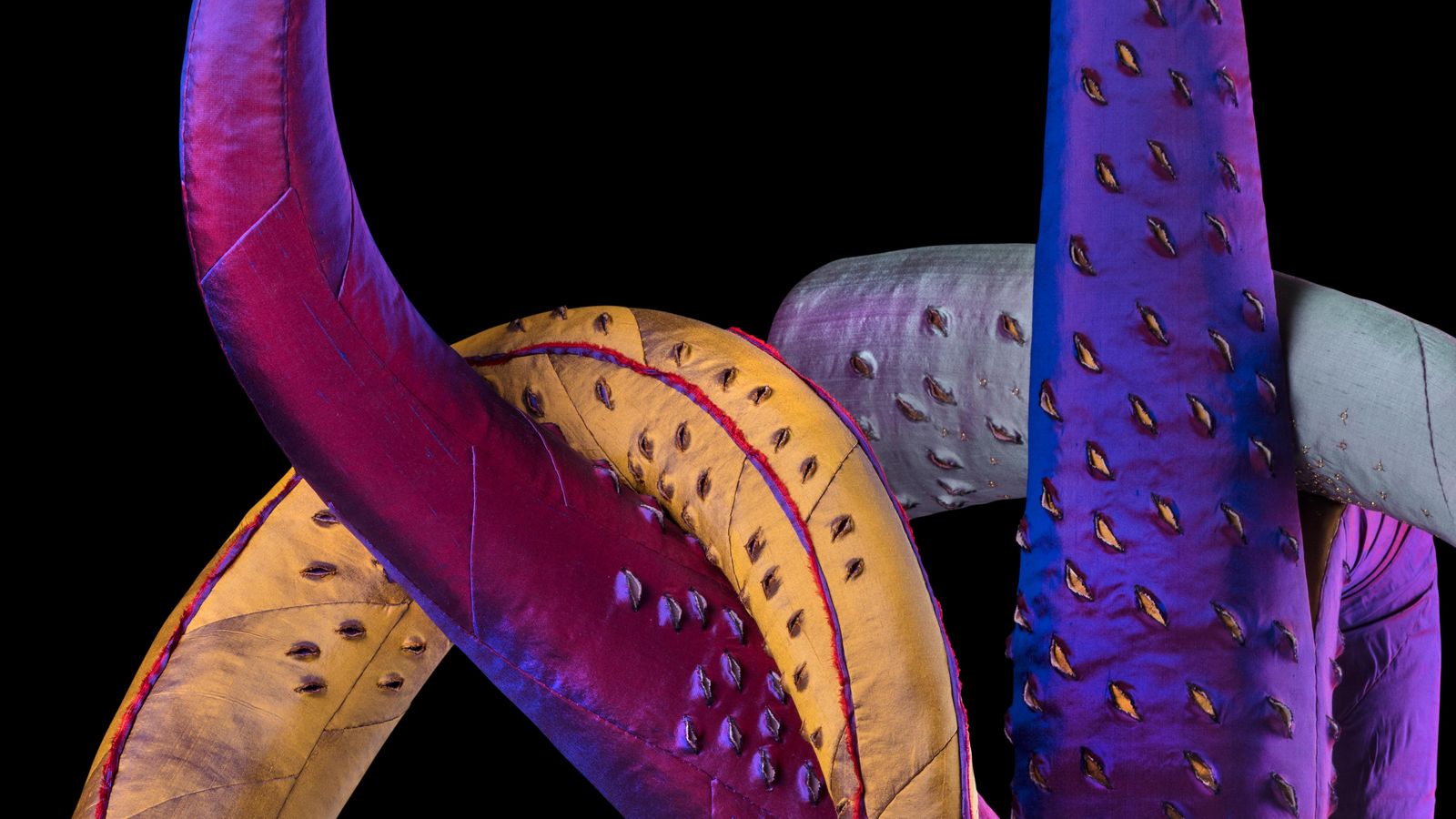 AGSA Education launching into (online) space
---
Kylie Neagle highlights how AGSA Education engaged with the teaching community online
While the closure of the Gallery earlier this year saw all school programs and teacher professional development sessions suspended, it also afforded AGSA Education a circuit- breaker occasion – a period of time to evaluate our role as art educators, not only during this period of uncertainty, but in the long term.
We envisioned this as a timely opportunity for adopting an approach to delivering events and resources to students, teachers, and parents quite different from that of the past. In a change of direction, AGSA Education embraced online delivery with agility and enthusiasm, adapting to the current climate but continuing to engage our community with the Gallery's collection and the resources available through AGSA Education.
Our social media platforms and E-newsletters became vital instruments for communicating our remote learning approaches to parents and teachers, with AGSA Education every day providing a selection of low-tech activities with relevant links to the cross-curriculum priorities of Aboriginal and Torres Strait Islander histories and cultures, and critical and creative thinking. For the last three years AGSA Education has been developing resources to support teachers on self- guided visits to the Gallery, with over ninety education resources now available online. Given the closure of AGSA during the pandemic, these self-guided suggestions were ideally suited to support teachers and parents remotely.
In April, online for the first time, we held the course, 'Aboriginal and Torres Strait Islander Art in the Classroom', with the Wiradjuri artist, April Phillips. For this event educators were encouraged to undertake some pre-session preparation, which included a video presentation developed by the Curator of Aboriginal and Torres Strait Islander Art, Nici Cumpston, OAM, and the Assistant Director, Artistic Programs, Dr Lisa Slade. The online session, which focused on how to respond to artists' work in a culturally appropriate and meaningful way, attracted forty attendees from across Australia, including Canberra, Perth, Whyalla and Mildura.
Monster Theatres may have been closed to the public during May, but that did not deter our team from delivering an online Educator Connect focusing on this exhibition. The two-hour session included a conversation with the Curator of Contemporary Art and also the curator of the exhibition, Leigh Robb, and Erin Davidson, the exhibition's Project Officer, about Julia Robinson's work of art, Beatrice. The presentation also gave an exclusive preview of a video featuring Robinson, an interactive quiz and two 'making and responding' activities relating to the work, which teachers could take back to the classroom. Robinson provided us with a playlist to inspire educators as they made their creations; she also recommended a podcast list to accompany student homework.
One of the participants, Kate Wright from St John's Grammar, found the session both rewarding and interesting, commenting:
"Tonight was so good! I was really interested in how you would run a practical component but you nailed it – the playlist, interactive games and chat comments were great. Loved listening to Leigh and Erin, and Julia's video was brilliant. This was so inspirational not only for the content but the way you delivered each aspect"
AGSA Education will continue to adapt and evolve in a post- COVID-19 world, whereby some events will be held at the Gallery, while others are facilitated remotely. The transition into an online space has expanded our reach, with regional and interstate educators previously unable to attend our professional development sessions now having the option to engage with us and our collection from the comfort of their own homes.
Kylie is Education Officer at AGSA, a position supported by the Government of South Australia through the Department for Education. This article first appeared in AGSA Magazine Issue 40, 2020.