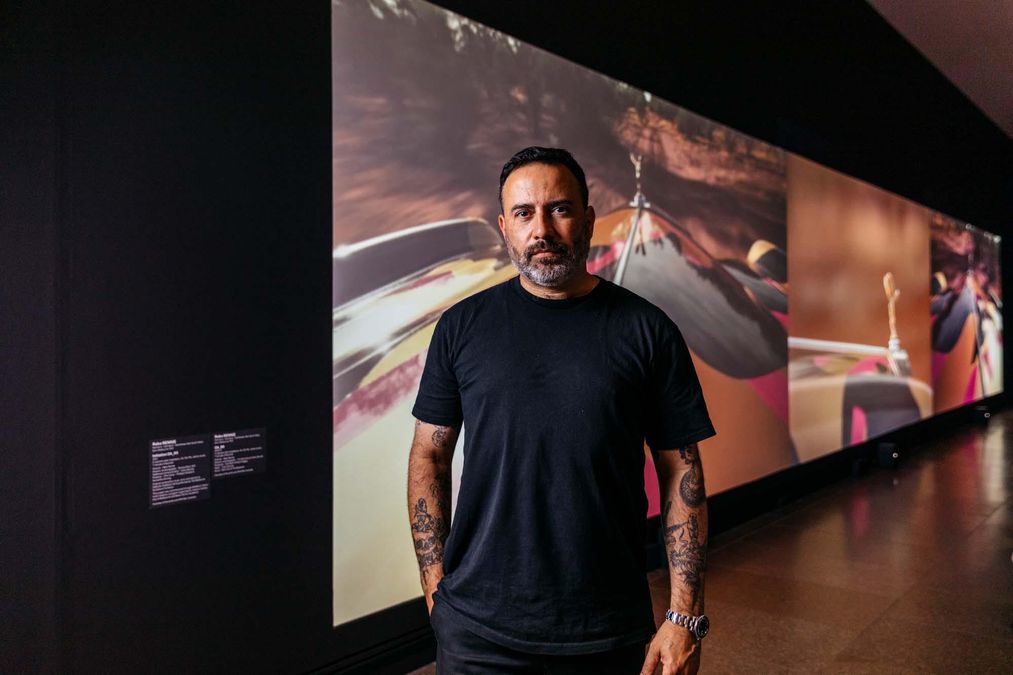 Year 11 Printmaking - Tatachilla Lutheran College
---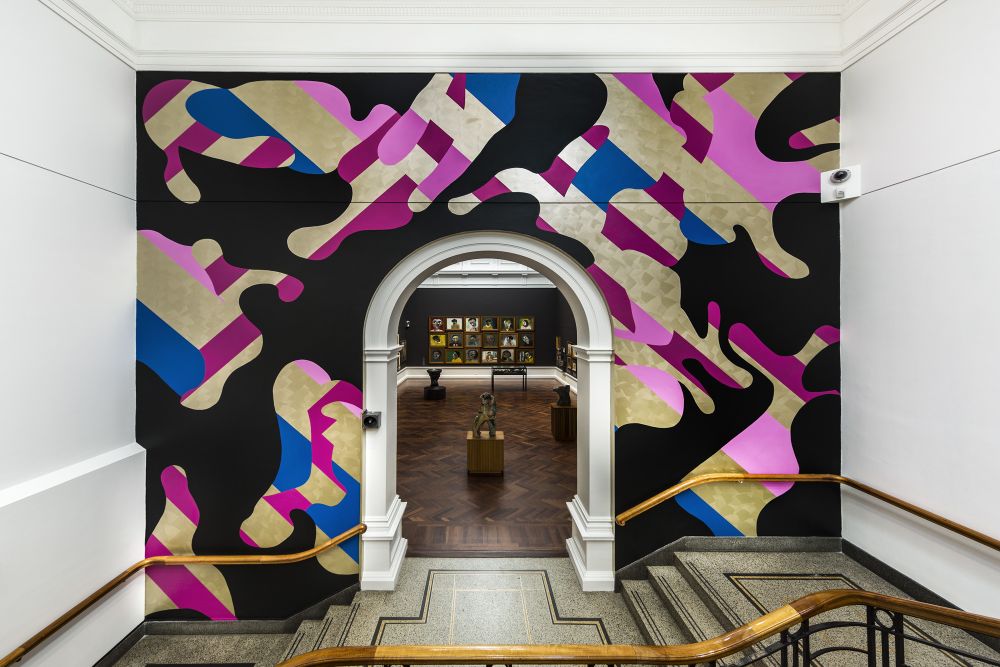 Reko Rennie is an interdisciplinary artist who explores his Aboriginal identity through contemporary media. Through his art, Rennie provokes discussion surrounding Indigenous culture and identity in contemporary urban environments.
Largely autobiographical, his commanding works combine the iconography of his Kamilaroi heritage with stylistic elements of graffiti. Merging traditional diamond-shaped designs, hand-drawn symbols and repetitive patterning to subvert romantic ideologies of Aboriginal identity.
---
After a visit to the Adelaide Biennial: Free/State year 11 students examined the work of Rennie, exploring his use of motifs and symbolic pattern, derived from his own culture. Students had the opportunity to view Rennie's video work that was on display in the exhibition as well as his mural OA_CAMO.
Inspired by patterns and motifs from their own heritage, students created abstracted designs using multi-layer paper stencils and silk screen printmaking. The designs were eclectic with students tracing their lineage to Scotland, Ireland, Italy, The Seychelles, Italy, Greece and the UK to name a few. Through the design process students were asked to transform recognisable imagery into pattern that were abstracted. – Harriet Geater-Johnson, Art Teacher