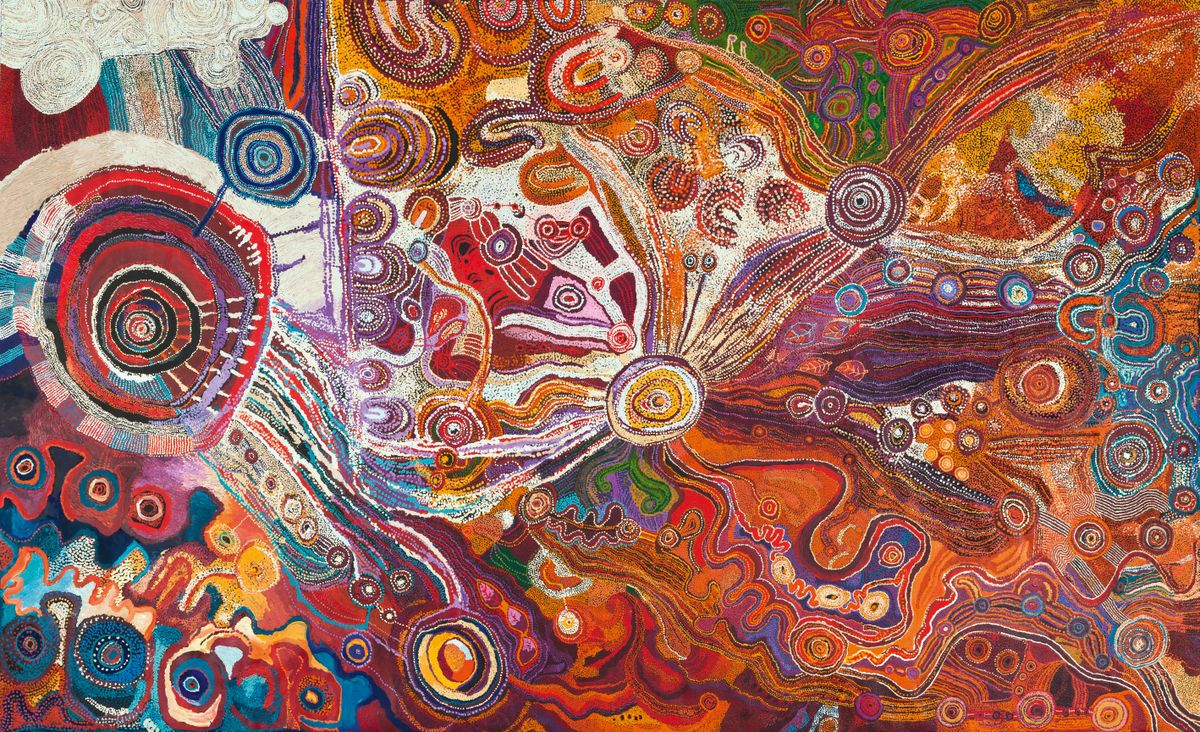 Year 6 & 7 Collaborative Painting - Brahma Lodge Primary School
---
Country, connection and collaboration inspired by Kungkarangkalpa – Seven sisters
For their final art lesson of 2019, the Year 6 and 7 students from Brahma Lodge Primary School were shown examples of large collaborative works by Aboriginal artists. The students spent time looking closely at Kungkarangkalpa (Seven Sisters) painted by twenty four women artists from across the Anangu Pitjantjatjara Yankunytjatjara (APY) Lands, located in the northwest of South Australia.
Kungkarangkalpa is a significant Tjukurpa (ancestral story) through the entire region. The artists have dedicated this painting to the children of the APY Lands, ensuring that the knowledge of law and Country and the ties of family stay strong for the next generation.
Students considered the main themes and ideas in the artists' work - storytelling, connection to place or Country, astronomy, and collaboration. The students were then asked to reflect on their time spent at Brahma Lodge Primary School. Together they created a collaborative painting that captured their connection to the school community.
It was a lovely way to end my time with the year 7s, as a final goodbye