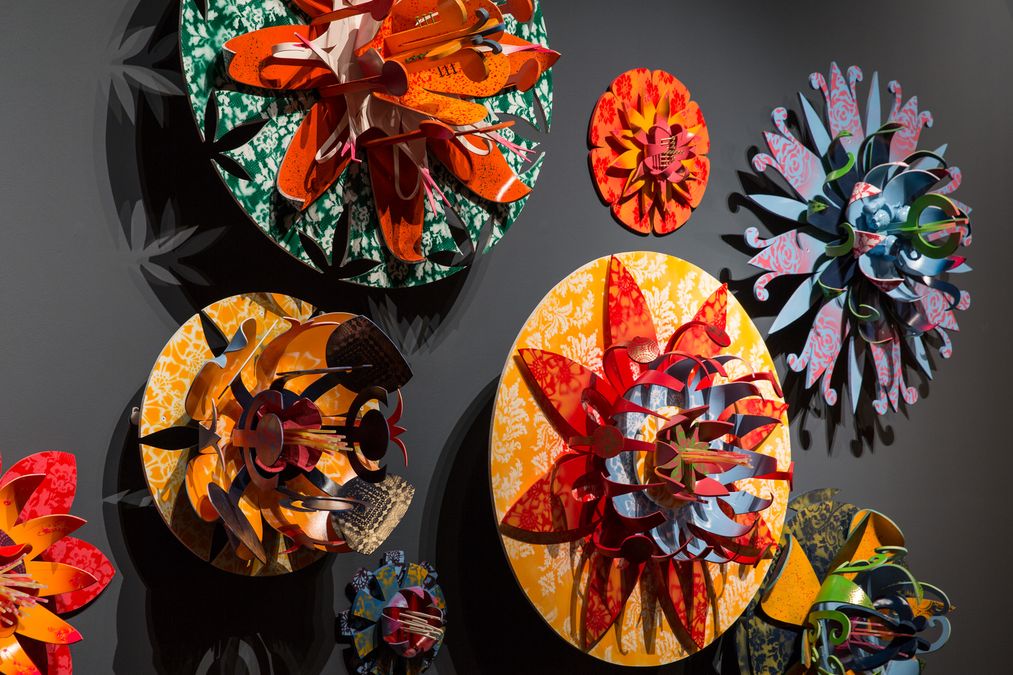 Reception to Year 7 Paper Sculptures - Lobethal Primary School
---
Paper blooms inspired by Maluyligal and Wuthathi artist Brian Robinson
Reception to Year 7 students from Lobethal Primary School celebrated spring in the hills by cultivating paper flower sculptures inspired by Maluyligal and Wuthathi artist Brian Robinson. Students practiced their 3D paper construction skills, cutting, folding, rolling and fringing brightly coloured paper.
Custodian of the blooms by Robinson is inspired by the flowering and fruit trees grow wild or in garden pots in the Torres Strait. Hibiscus, frangipani, bougainvillea, coconut, beach almond, mango, banana and even wongai, to name a few, bear garlands and fruit year round.
Your turn!
What flowers, trees or plants bloom in springtime where you live?
Create a drawing or paper sculpture of your favourite bloom. Consider using bold patterns and bright or contrasting colours. See the Custodians of the blooms resource below for step by step instructions.