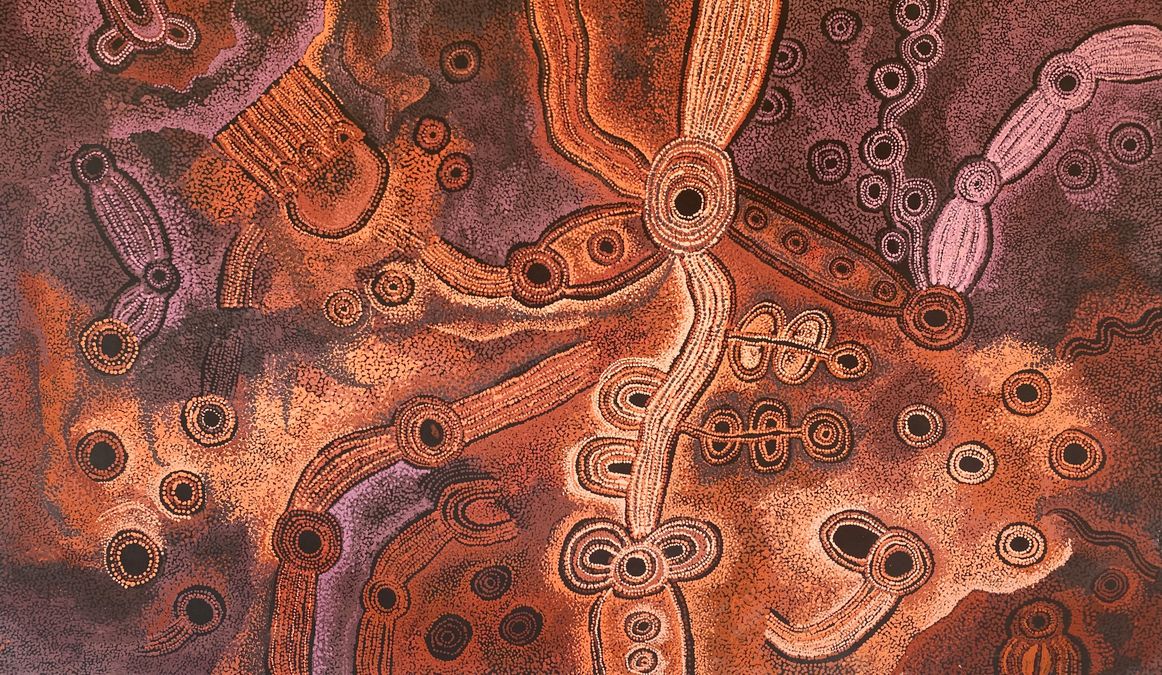 Tjungu Palya Art Centre
---
Tjungu Palya art centre is an Aboriginal-owned and operated enterprise in Nyapari, a community that sits at the base of the Mann Ranges in the Anangu Pitjantjatjara Yankunytjatjara Lands of South Australia, 450 kilometres south-west of Alice Springs.
The art centre supports artists in Nyapari and the neighbouring homelands of Kanpi and Watarru, and this joining of communities is where Tjungu Palya takes its name, which means 'good together'. Tjungu Palya is a dynamic and innovative community art centre that plays a vital economic role in the sustainability of these small communities. Its financial strength enables the artists to support community development through projects such as aged-care and lunch programs, governance training and cultural maintenance – increasing the capacity for Anangu to take control of their lives.
Tjungu Palya is a dynamic and innovative art centre for Anangu artists in the APY Lands, whose sale of works supports community social and cultural projects.