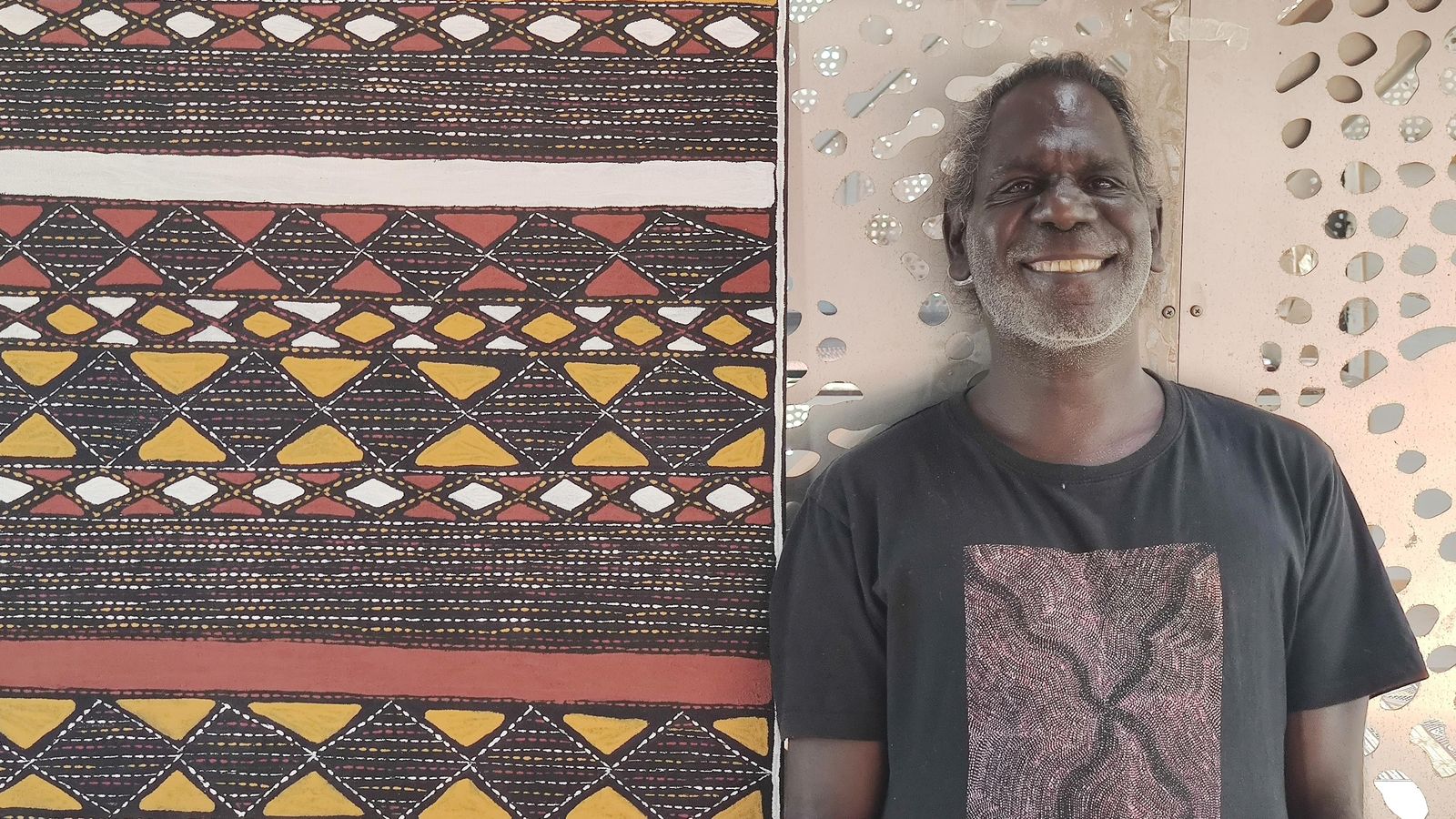 Munupi Arts
---
Pirlangimpi, Melville Island, NT
Munupi Arts is located on Melville Island, the larger of the two Tiwi Islands. The island's southern coast is 80 kilometres from the northern shores of Darwin. Tiwi means 'we the people' and the Tiwi people have their own distinct language and culture, developed over thousands of years since sea level rises separated them from the mainland.
Munupi Arts is a not-for-profit Tiwi-owned and governed social enterprise that has been in operation for 30 years. It is part of the fabric of the community of Pirlangimpi, which overlooks the strait that separates the two islands.
Painting and carving are the main activities of Munupi Arts, using local timber and natural ochres. The artists' use of explosively vibrant yellow and red ochres alongside black and white pigments demonstrates their exuberant visual celebration of the Tiwi people's worldview.
Paintings and carvings from Munupi Arts are created using local timbers and natural ochres, in explosively vibrant colours that exuberantly express the Tiwi islanders' worldview.