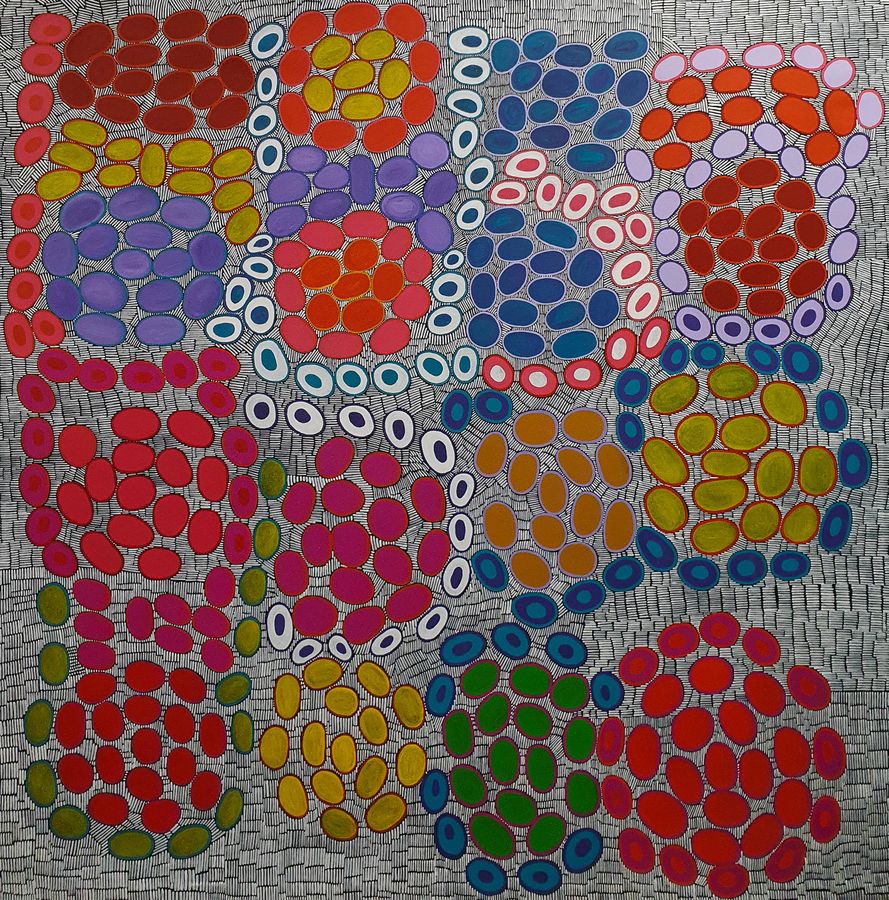 Mornington Island Art
---
Mornington Island, Gulf of Carpentaria, Queensland
Mornington Island Art, situated in the Gulf of Carpentaria, is one of the longest-established art and cultural organisations in Aboriginal Australia. Mornington Island artists are strongly influenced by and connected to their land and culture. Their remoteness means they concentrate heavily on cultural and spiritual subject matter – all centred on connection to Country.
The artists, from the Lardil and Kaiadilt people, work in many different mediums, from painting to music and dance to storytelling. Language is integral to all creative activities at the art centre. MIArt studio is a place of shared culture and creativity – a place where stories are told and memories are kept alive. The richness and vibrancy in the paintings, by both established and new generations of emerging artists sharing and learning together, show that living in a remote community doesn't mean being out of touch.
Mornington Island Art is a place where established and emerging artists share culture and creativity, producing paintings of richness and vibrancy.