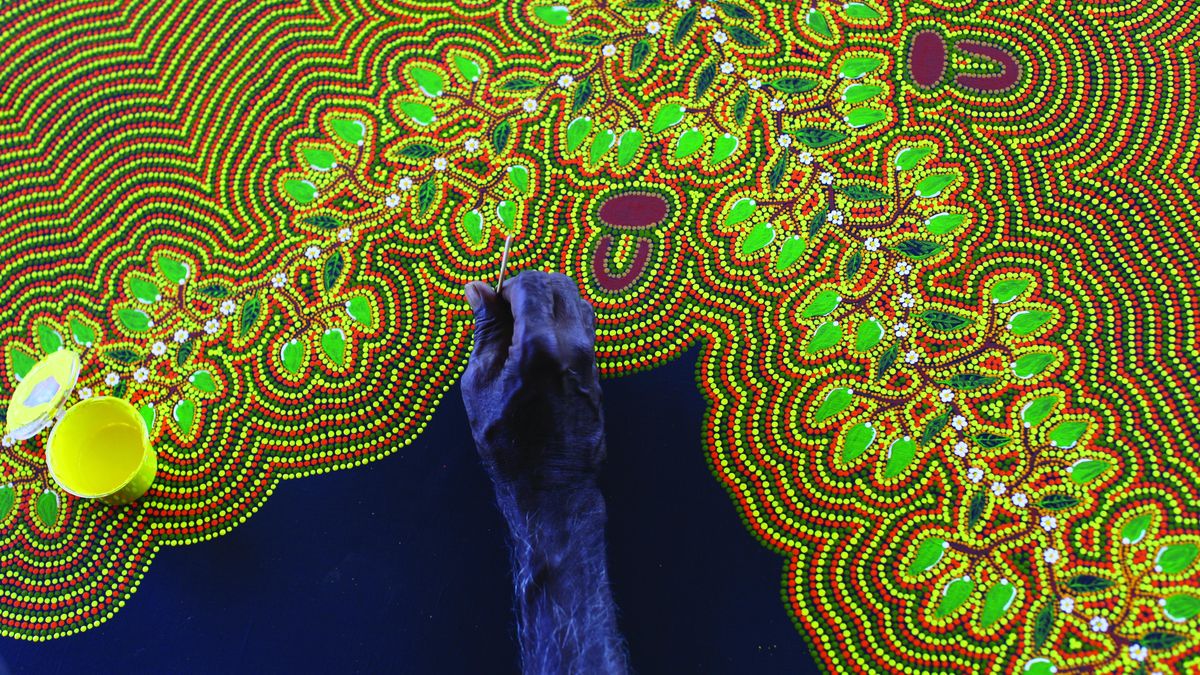 Karungkarni Art Centre
---
Karungkarni Art Centre is the cultural heart of Kalkaringi, a community 480 kilometres south-west of Katherine in the Northern Territory. Here innovation and creativity flourish to keep Gurindji art, language and culture strong. Our art centre, owned and governed by the artists, serves to pass on knowledge from old to young, to maintain and revitalise language, and to share our art and culture with the wider world.
The founding artists took part in the Wave Hill Walk-Off in 1966, when Vincent Lingiari led our people from Wave Hill Cattle Station, igniting Aboriginal land rights issues nationwide. Our art centre continues the legacy of those courageous and visionary men and women, providing economic and cultural benefits for the artists, families and community. Our artists' work is a distinctive and genuine expression of traditional stories of the Gurindji people.
At Karungkarni Art Centre, innovation and creativity flourish to keep Gurindji art and culture strong, expressing traditional stories to share with the world.