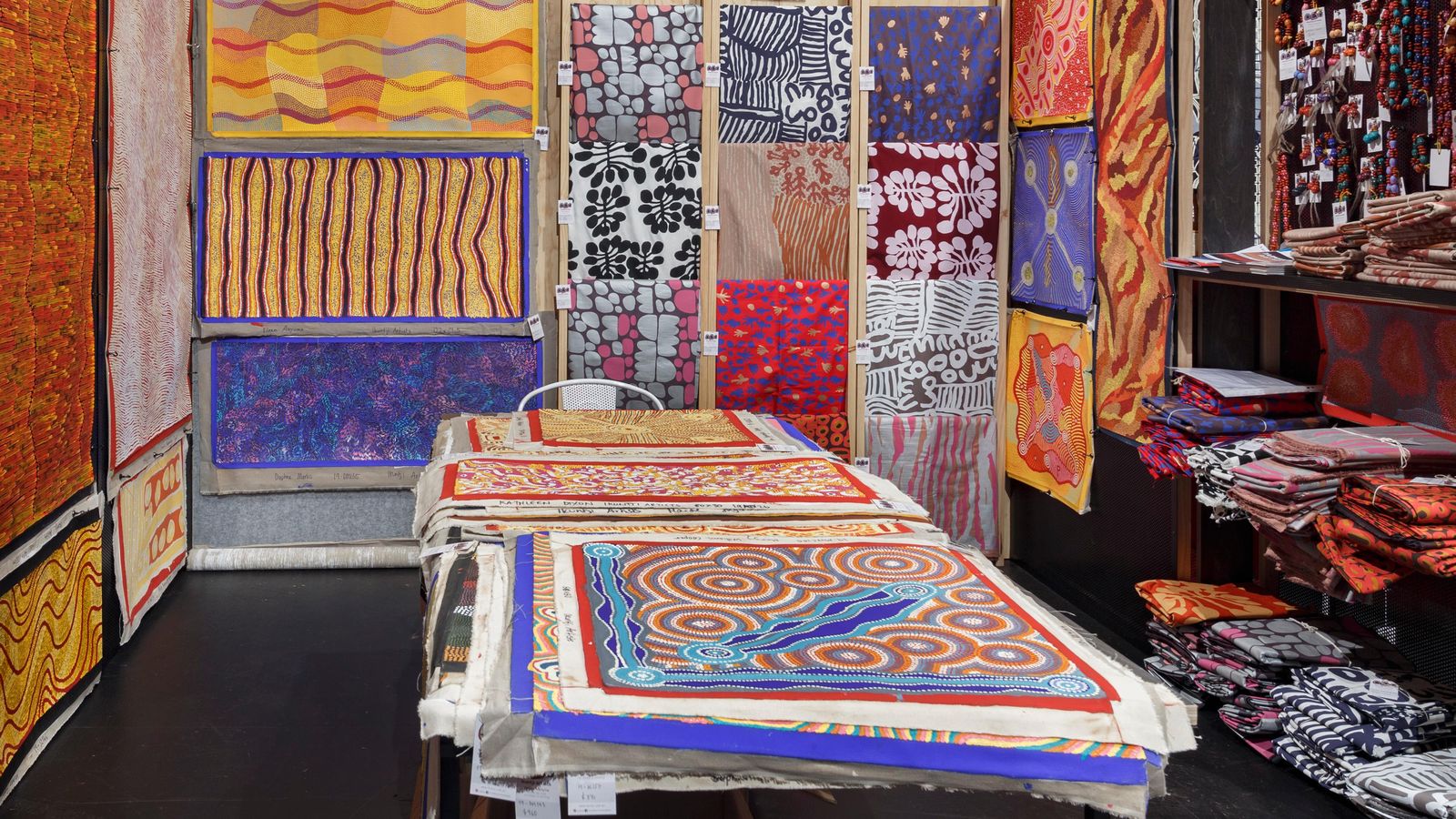 Ikuntji Artists
---
Ikuntji (Haasts Bluff), NT
Ikuntji Artists was the first art centre established by women involved in the Western Desert art movement. These women had previously assisted husbands and fathers with their paintings and wanted their own art centre. It began in 1992 initially as a women's centre, providing services such as catering for old people and children. After first printing T-shirts, the artists began producing acrylic paintings on linen and handmade paper, which quickly gained the attention of the Australian and international art world and earned the centre an impressive reputation for fine art. The focus changed from a women's centre to an art centre in 2005.
Today Ikuntji Artists are represented in many national and international galleries and institutions. Their art is famous for bold colour choice, decisive brush strokes and a long legacy of internationally renowned artists.
Ikuntji Artists is famous for works created with bold colour choice and decisive brush strokes and as a centre for internationally renowned artists.