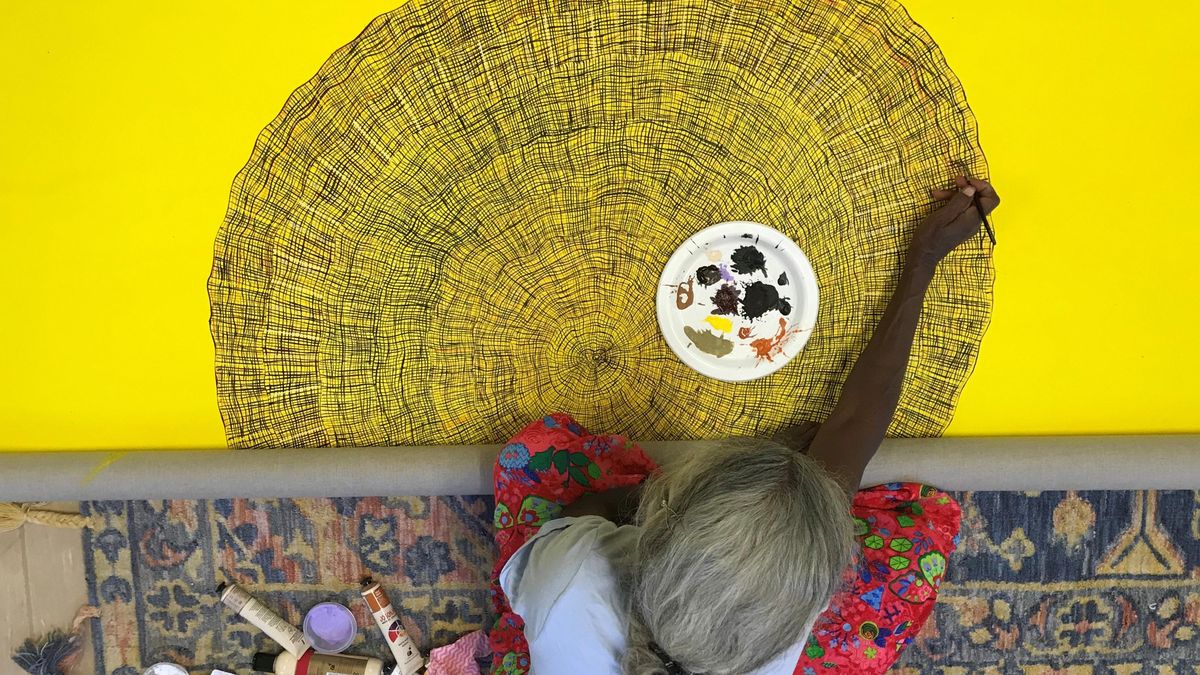 Durrmu Arts
---
Durrmu Arts is renowned for its contemporary art production, including acrylic painting and fibre work. Senior artist Regina Pilawuk Wilson, who won the General Painting award at the 2003 National Aboriginal and Torres Strait Islander Art Awards, leads a team of talented emerging and established artists at the art centre at Peppimenarti, 320 kilometres south-west of Darwin.
The paintings of Peppimenarti are based on traditional weaving and durrmu (dot body painting) designs. These are complemented by the women artists' woven works in pandanus and sand-palm fibre. The women of Peppimenarti are traditionally weavers and have transposed their knowledge of fibre and textiles onto canvas, creating paintings of intricate, abstract mark-making – some representing syaw (fishnet) and wupun (basket weaving) through layered texture, others resembling fine tapestries. The men's art lies in the production of body paint designs, didgeridu designs and cultural articles.
Durrmu Arts is renowned for contemporary art such as woven fibre work and acrylic painting that transposes traditional weaving knowledge and body-painting designs onto canvas.