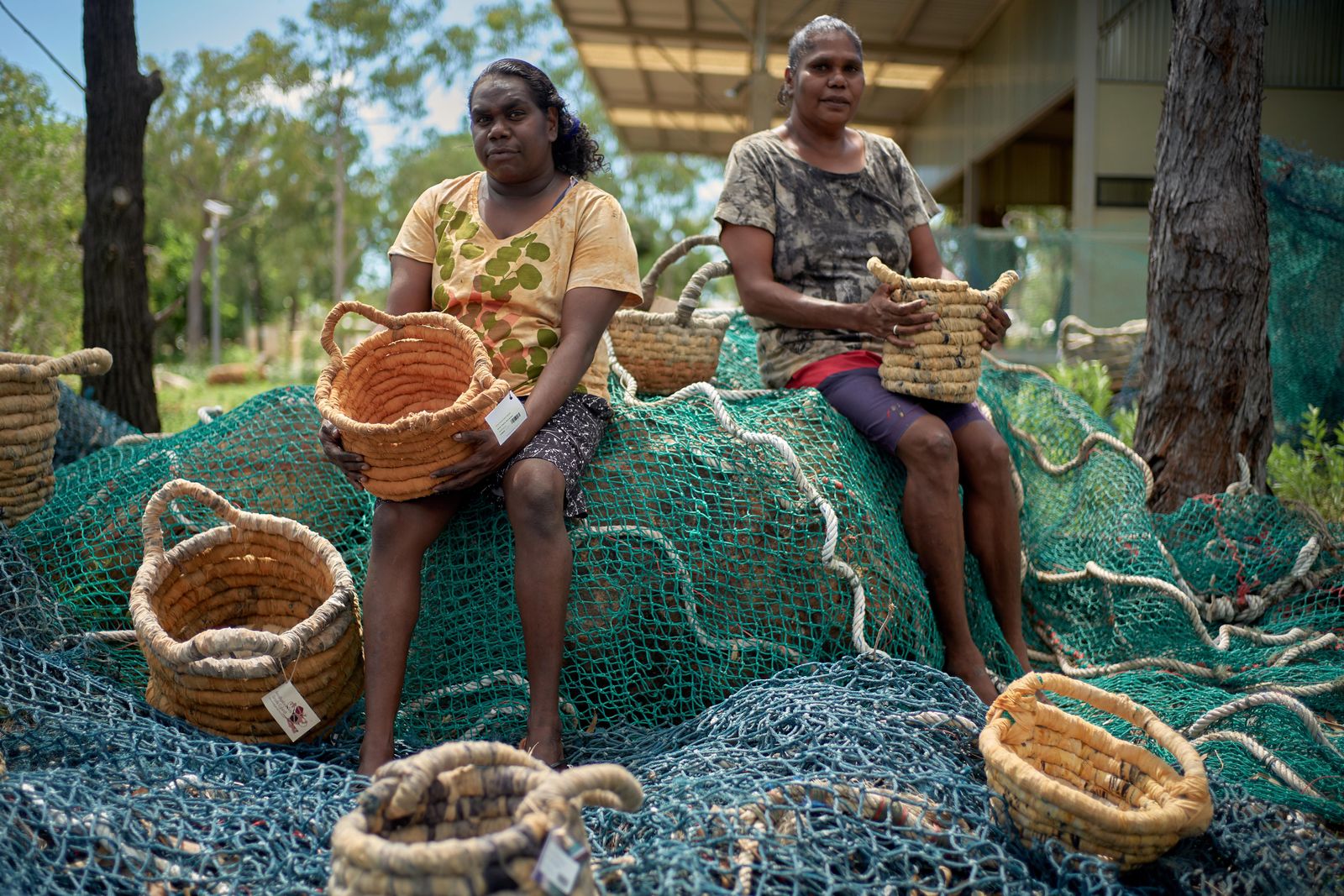 Anindilyakwa Arts
---
Alyangula, Groote Eylandt, NT
Yarna yarnimamalya ena-langwa Ayangkidarrba akwa Amakalyakba-langwa yarna yirriyangbina-maAnindilyakwa ayakwa.
We are the people of Groote Eylandt and Bickerton Islands and we all speak the Anindilyakwa language.
Anindilyakwa Arts is a not-for-profit, Indigenous-owned community art centre on the Groote Archipelago in the Gulf of Carpentaria. Well known for its female-led initiative of bush-dyed silks, its extensive art range also includes ghost net baskets, screenprinted and digitally designed textiles, homewares and jewellery. The Anindilyakwa Arts men's program, which began in December 2018, has further extended the product range to didgeridoos, paintings, spears and carvings.
The artists' spirit of innovation is demonstrated through their use of sustainable and gathered materials, including pandanus, bush dyes and ghost nets – a common creative thread from which they celebrate and protect their beloved Country.
Artists at Anindilyakwa Arts use sustainable and reused waste materials in their textiles, ghost-net baskets, homewares and jewellery, to both celebrate and protect their Country.