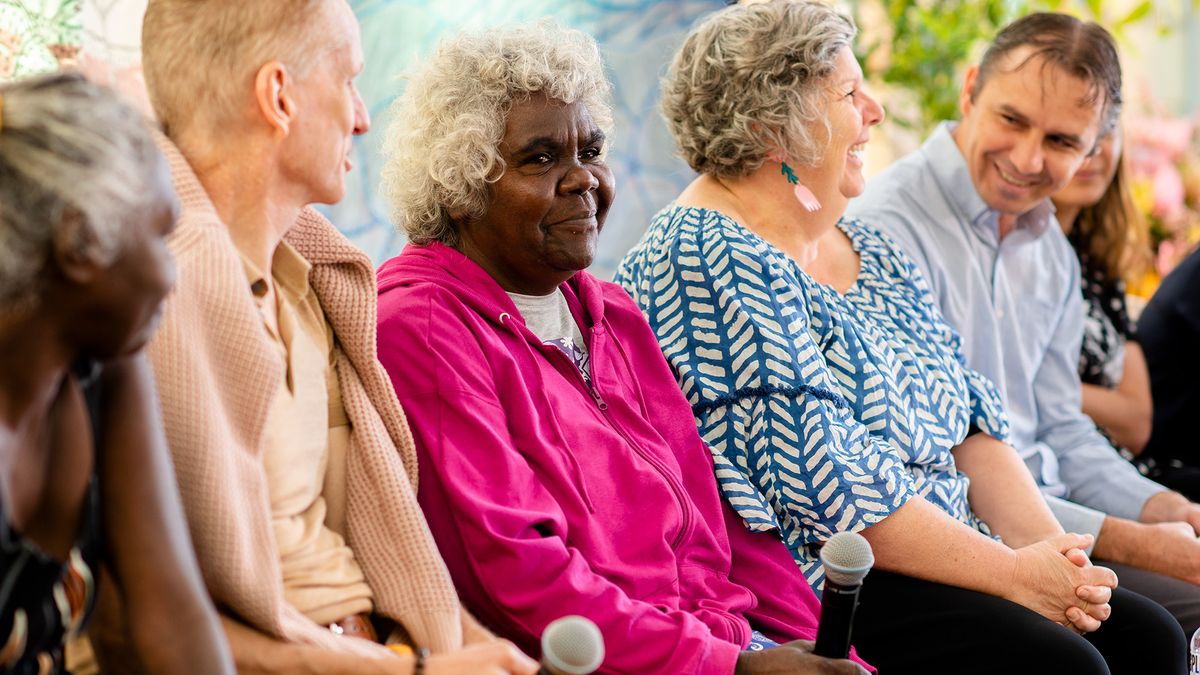 Tarnanthi Panpapanpalya
---
In the Kaurna language, panpapanpalya is the word for conference. Join leading Aboriginal and Torres Strait Islander artists, curators, academics and writers for this insightful forum. Each 45-minute session is chaired by a leading First Nations artist or curator.
Facilitators:
Renee Johnson
Ali Baker
Ali Cobby-Eckermann
10am Session 1 - Ali Cobby-Eckermann
In this session artists discuss the themes of memory, history and place in their work.

Artists: Karen Mills, Timo Hogan, Angelina Karadada Boona, artists from Tangentyere, Nora Abbott and her daughter Sadie Richardson and Rhonda Sharpe from Yarrenyty Arltere Artists, Mparntwe with translator Shekaylah Major.
11am Session 2 – Renee Johnson
In this session artists share their insights about making and materiality.

Artists: Gail Mabo, Sonya Rankine, Waringarri Boab carving artist – Margaret Beebe, Sally Foster (Minyma Kutjarra upcycled cars).
12 noon Session 3 – Ali Baker
In this session artists and curators share their experiences of making art and exhibitions.

Speakers: Julie Gough, Marika Davies , Carly Tarkari Dodd, and Lakota Milera-Weetra - Arabana Songlines
The Panpapanpalya will be available on podcast.