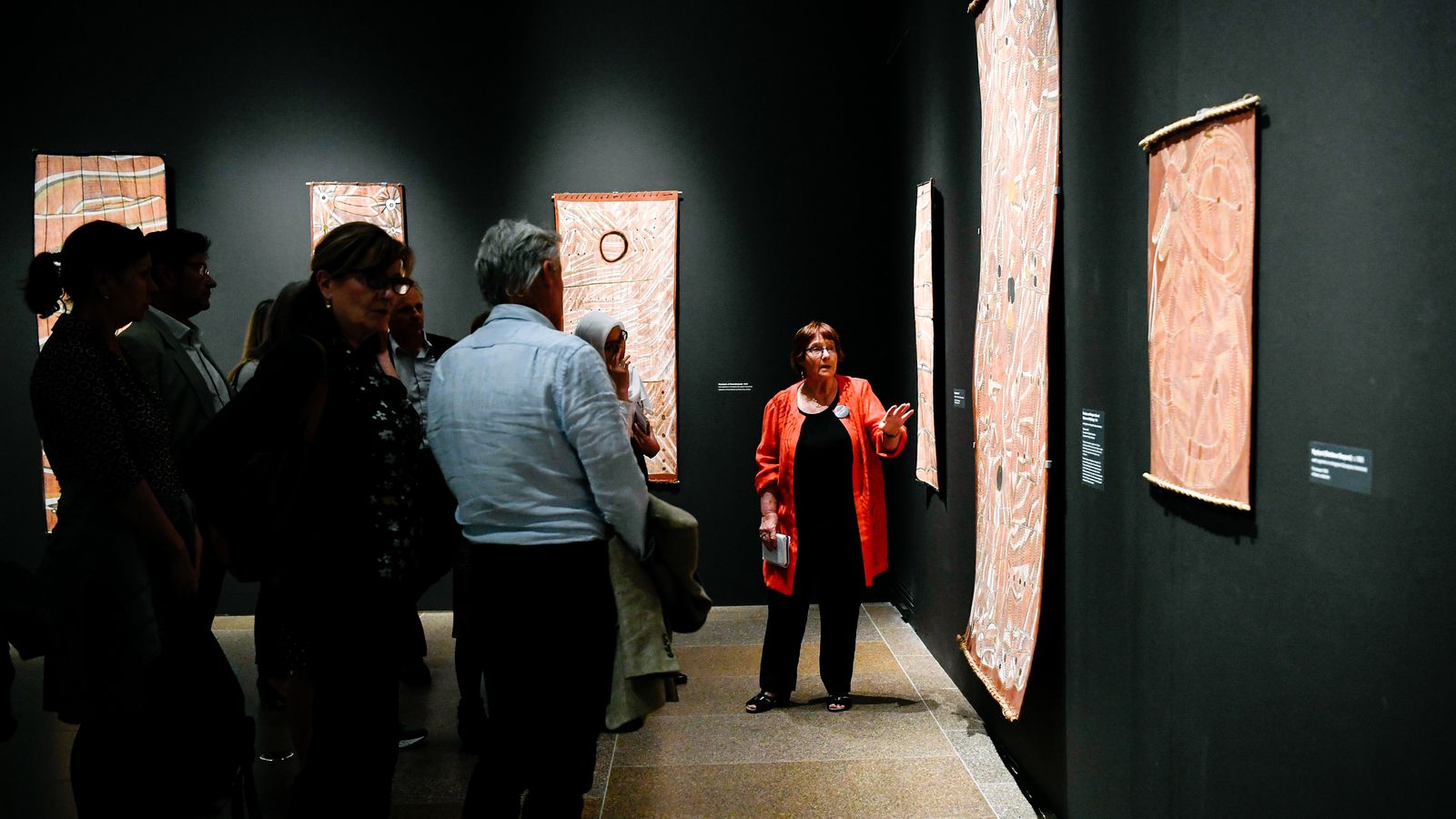 Tarnanthi 2018 - International Curator Talk
---
Presented by Tarnanthi with an introduction by Artistic Director, Nici Cumpston.
Hear two Canadian Indigenous curator-academics, Dr Heather Igloliorte and Dr Julie Nagam reflect on Indigenous methodologies of collaboration in the arts and the importance of introducing them into the art museums and universities where they work. Their process involves engagement, inclusion, reciprocity and mentorship, achieved through consultation, consensus, working with knowledge keepers, learning through observation and practice, and more.
Nici is collaborating with Julie and Heather towards the publication Becoming Our Future by First Nations artists and curators from Aotearoa, Canada and Australia.