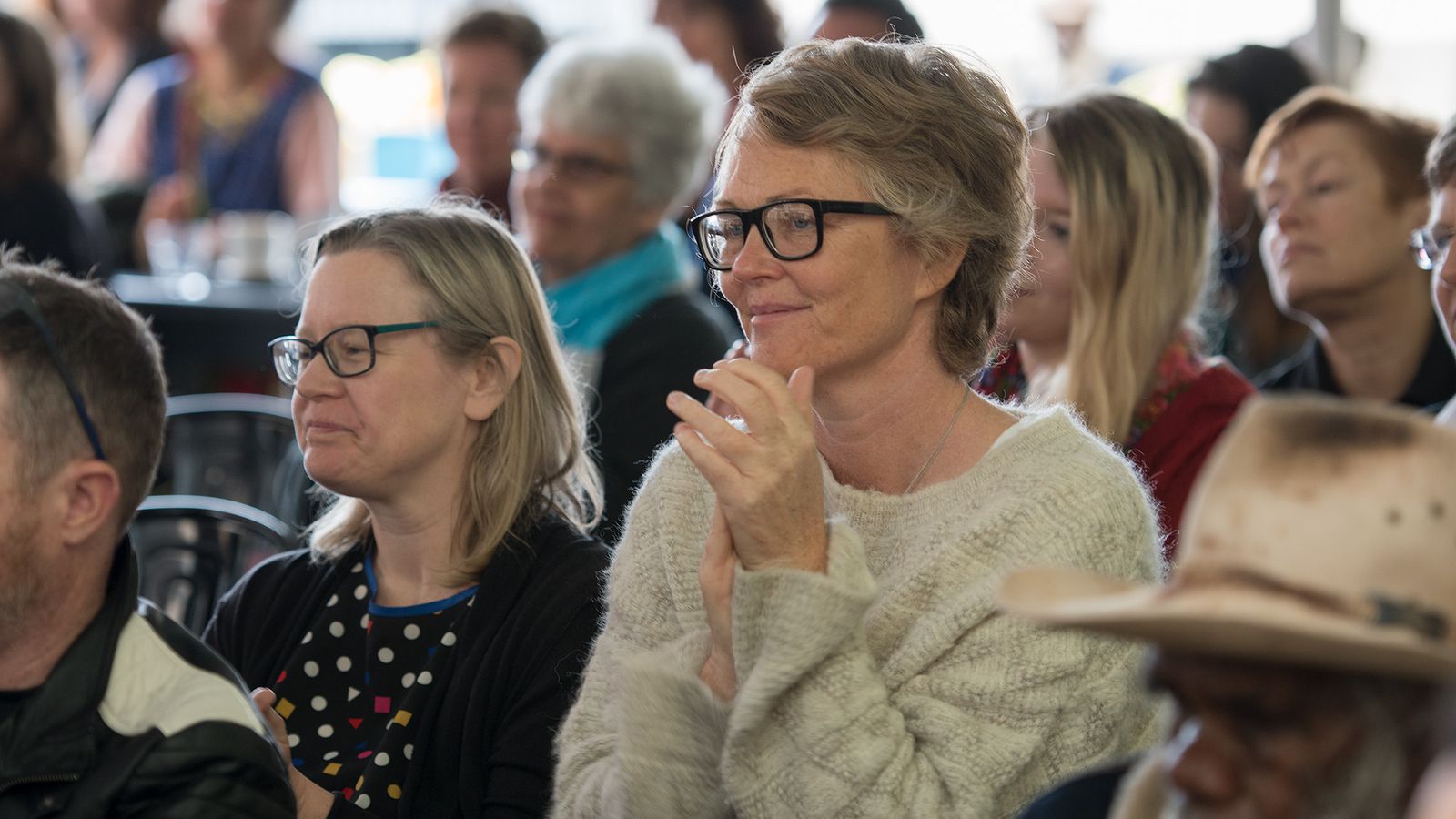 Festival
/
Access Program
Tarnanthi 2017 - Panpa-panpalya
---
Panpa-panpalya is the Kaurna word for conference, held during the opening weekend of Tarnanthi as an informal but informative exchange of knowledge and ideas. Join leading Aboriginal and Torres Strait Islander artists, curators, academics, collectors and writers for the 2017 panpa-panpalya.
Session 1
Hosted by Kade McDonald and Margo Smith: Madayin
A conversation about Madayin: Seven Decades of Aboriginal Bark Painting from Yirrkala, Australia, featuring guest panellists Djambawa Marawili, Wukun Wanambi, Ishmael Marika, Kade McDonald, Margo Smith and Nici Cumpston.
Session 2
Hosted by Hetti Perkins
Off the back of the great title Next Matriach, showing at ACE Open, this session is focussed on women in the arts. There are cross platforms amongst this group of artists, including Marlene Rubuntja, Paola Balla, Shirley MacNamara and Genevieve Grieves
Session 3
Hosted by Clothilde Bullen
Lizzie and Kristabell, are from the Ngurra project, showing at the SAM. One of the key pieces is the large scale punu map of the Nyangatjatjara lands. Guest panellists include: Kent Morris, Dean Cross, Peter Mungkuri and Vicki Cullinan.
Session 4
Hosted by Emily McDaniel
This session features guest panellists Lisa Waup, Jimmy K Thaiday, Megan Cope, Kristabell Porter and Lizzie Ellis.